LMD 100 SECOND BOARD Q&A
ELPITIYA PLANTATIONS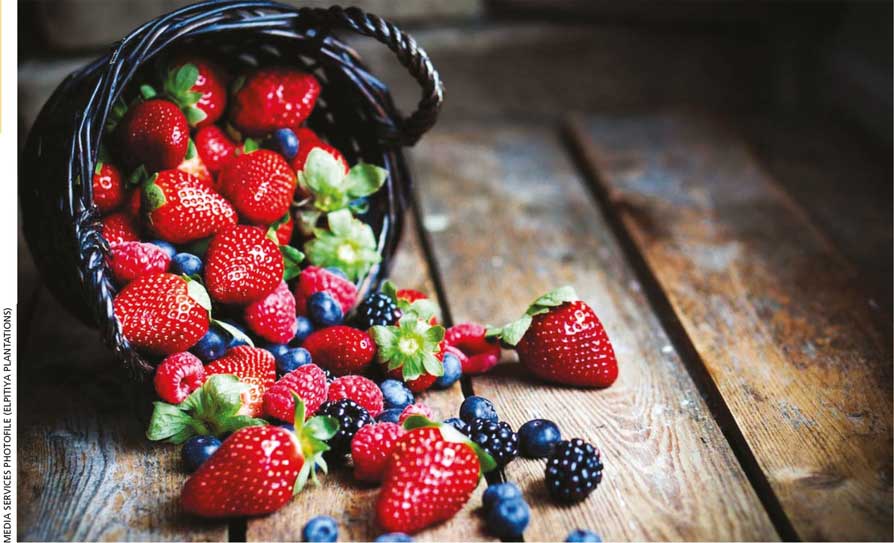 Q: As one of Sri Lanka's leading plantation companies, what factors have contributed to Elpitiya Plantations' progress?
Bhathiya Bulumulla (BB): Elpitiya Plantations has come a long way since Aitken Spence Plantations Managements took over its administration in 1997. We believe the main attribute to our success has been the innovative and forward-thinking management team, with the drive and will power to make bold decisions amid many challenges.
Furthermore, we're committed to adopting sustainable agricultural practices in daily operations where all aspects of environmental health, economic profitability and social responsibility are deemed equally important.
Dr. Rohan Fernando (RF): The strategy of diversification and transformation with strong leadership at all levels too played a major role in this journey. The company inherently encourages out of the box thinking, which has helped us to look beyond our comfort zones and reach greater heights – another ingredient of Elpitiya Plantations' success.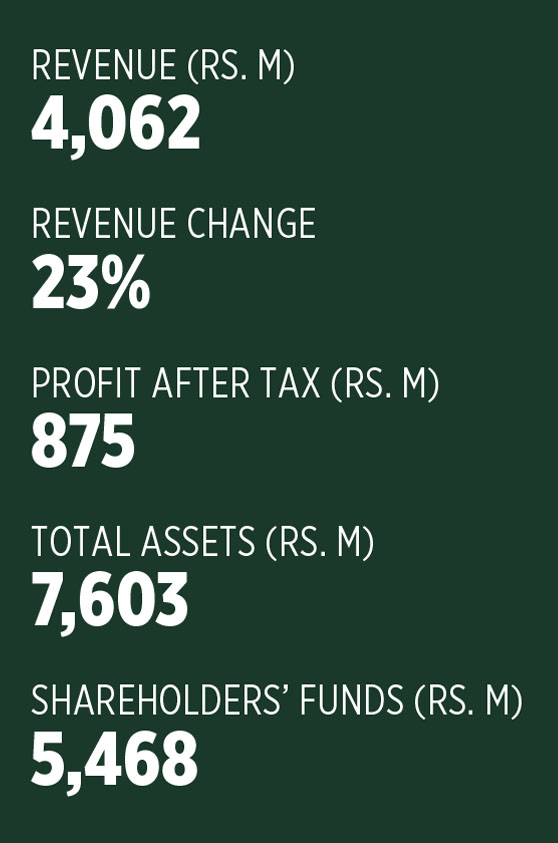 Q: What is your take of the state of business in Sri Lanka given the multiple crises it faces?
BB: It's not only Sri Lanka but the entire world that has been enduring unprecedented crises over the last few years; the impact on the local economy is significant.
As for the plantations industry, its challenges are more or less similar to those faced by other industries.
Additionally, political intervention in private sector plantation workers' wages and the effects of the climate emergency have further aggravated the issues we face.
RF: The temporary ban on fertiliser and chemical imports impacted operations severely. Rising freight rates, inefficiency and difficulties encountered in importing necessary products are some other major challenges. These will have serious repercussions unless they are resolved immediately.
Q: To what extent are innovation and technological changes impacting the industry?
BB: The plantations industry has been slow to innovate and change in the past. Of late however, a rapid change that has improved efficiency and increased competition has been observed.
To future-proof themselves, many regional plantation companies are developing IT-based solutions and diversifying into more attractive products to optimise their land use.
RF: Elpitiya Plantations is implementing an integrated strategy of digitalisation at all levels. Furthermore, the company is producing four types of berries in Sri Lanka with strawberries already in commercialisation.
Q: What are your expectations for the plantations industry in the post-COVID era?
RF: Sri Lanka's plantations industry plays a very important role in the economy. Volatility in economic conditions caused by the pandemic led to several setbacks for many of our planned investments – particularly those involving foreign partners.
Reorienting the entire industry with the aim of attracting more of the export market is the need of the hour. We hope that at the end of this pandemic, we'll see some of these initiatives coming to fruition and creating the required impetus to the plantation economy.
Q: And what do you consider to be the industry's main concerns?
BB: A major concern for us is policy inconsistency. Having to reverse or revise investment decisions affects our competitiveness, and results in additional expenses for the company.
RF: Economic conditions are presently not conducive to any commercial operation, and debacles related to key policy decisions send the wrong signals to domestic and foreign investors. This is a critical matter that needs addressing, and any government can intervene to assist businesses and steer the economy away from a recession.
Q: What is on the horizon for Elpitiya Plantations?
BB: Expansion into non-plantation related businesses – such as setting up an adventure theme park – is on the agenda. We have several plans for the diversification of value added production through the adoption of research techniques and new technologies. Moreover, the blueprint to establish 21st century new model plantations is underway.
With the aim of becoming self-sufficient through its sustainable forestry project by 2030, the company is working to generate 200 percent of its energy requirement from renewable sources such as mini-hydro plants and solar panels. Its production currently stands at 132 percent.
Telephone 4693000
Email info@elpitiya.com
Website www.elpitiya.com