LMD 100 SECOND BOARD Q&A
ORIENT FINANCE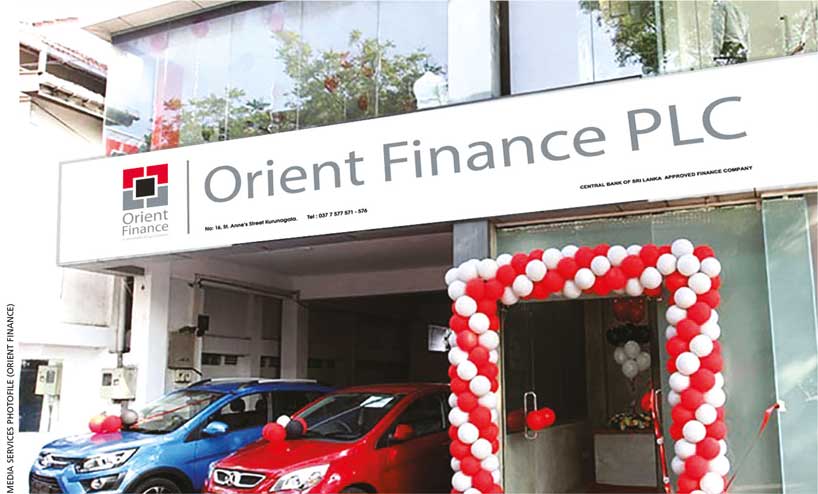 Q: Could you shed light on how COVID-19 has impacted the financial services industry and Orient Finance?
A: The pandemic triggered unprecedented economic and social challenges that negatively impacted all Sri Lankans. As a responsible corporate entity that works not only to achieve business success but also to assist customers in building and maintaining financial stability, the prevailing status quo has been exceptionally challenging for us.
However, we adopted a prudent and customer centred approach to pursue sustainable growth during this period. As a result, we achieved steady growth and succeeded in helping customers to continue building their wealth.
Moreover, our advantageous position as part of the Janashakthi Group played a crucial role in retaining stakeholder confidence.
While the pandemic will continue to pose complex economic challenges, we remain confident in our pursuit of sustainable growth and value creation for all stakeholders. Our strategic growth objectives have already been formulated in line with customer expectations to achieve lasting success in the years to come.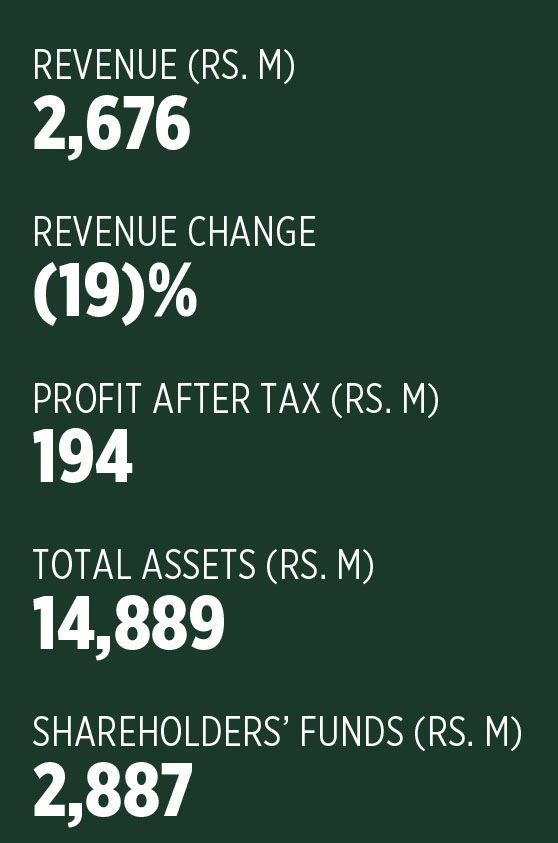 Q: How is the company contributing to resetting the economy while creating value for the community?
A: Over 40 years, Orient Finance has positioned itself as an innovative, customer centric and futuristic financial services provider, offering unique products coupled with unparalleled customer service.
Despite the outbreak of the pandemic in Sri Lanka, we have sustained our momentum and performed well compared to peers in the industry. We hope to sustain our strategic efforts and provide the best returns for customers, employees and most importantly, shareholders.
Finance companies have an opportunity to instigate and lead this recovery by facilitating financial wellbeing. Together with the businesses of the Janashakthi Group, we have been playing an active role in combatting COVID-19 since the beginning of the first lockdown in 2020.
These relief initiatives include strengthening the safety of front line services, providing dry rations to affected communities, supplying much needed equipment to medical facilities and hospitals, and developing critical infrastructure.
Q: Has Orient Finance's workplace culture contributed to its growth, in your view?
A: The group's five core values revolve around being ethical and honest, transparent, performance driven, respectful and collaborative. These values coupled with our initiatives encourage employees to embrace diversity and merit-based decision making, fostering a growth culture that enables them to be the best they can be.
Furthermore, Orient Finance was recently recognised as a Great Place to Work in Sri Lanka. We celebrated our 40th year of integrity and excellence in 2021, and this accolade reaffirms our commitment to providing the best working environment for employees.
Q: To what extent is Orient Finance investing in introducing disruption through innovation?
A: We are focussed on pushing the boundaries of financial solutions offered in Sri Lanka.
Orient Finance takes pride in having offered the first vehicle trading facility, enabling customers to trade in their vehicles for secondhand or brand new vehicles of any model, and providing them peace of mind and a win-win solution with long-term mutual gains.
We were also a pioneer of flexible loan repayment plans, enabling clients to pay however much they decide to until their cash flows improve.
Moreover, we introduced a new working capital loan to help businesses navigate the challenges brought on by the lockdowns and curfews.
Our digitalisation drive is being fast tracked, offering customers more convenience and seamless experiences while making work exciting for employees, and enhancing efficiencies and productivity.
Q: What are the company's expansion plans?
A: Orient Finance maintains a balance sheet of Rs. 16 billion and more than 18,000 customers. We expect to double these numbers over the next two years and be among the top 10 finance companies within the next five years.
The company has 31 branches and employs around 500 people. We aim to expand the branch network to 50 by 2024.
The economy is going through a challenging period. However, we're confident that we have what it takes to grow because there will always be demand for finance – especially from the SME sector.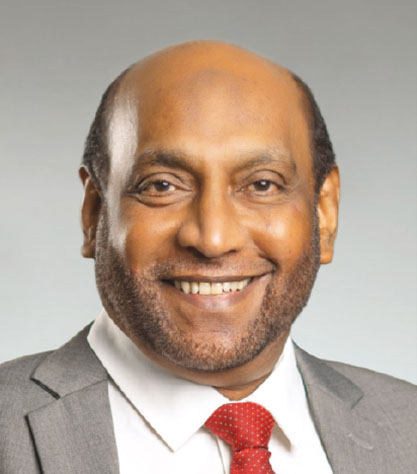 K. M. M. Jabir
Executive Director
Chief Executive Officer
Telephone 7577577
Email info@orient.lk
Website www.orientfinance.lk