LMD 100 Q&A
SINGER (SRI LANKA)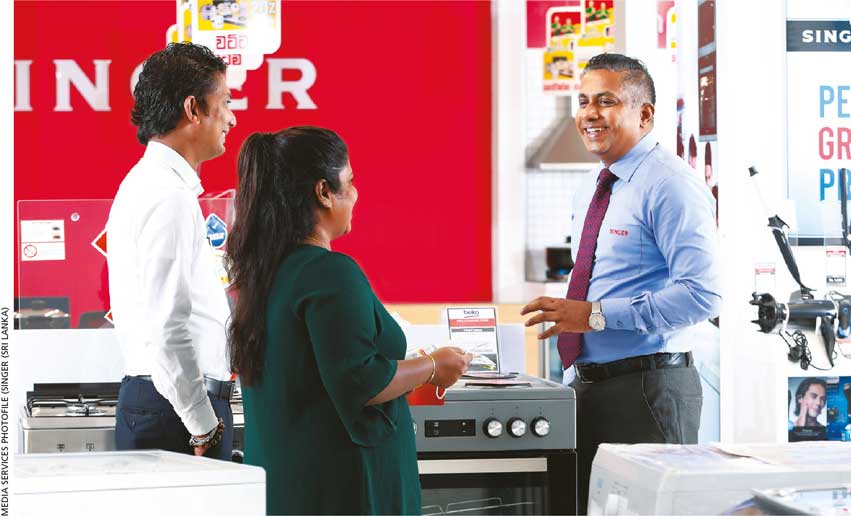 Q: What is your assessment of the state of business in the country?
A: Multiple calamities – particularly since the Easter Sunday bombings in 2019 – have significantly affected local businesses; and we believe that these crises could have been better managed and in some instances, avoided.
In this very challenging and volatile business climate, many corporations have done their homework, and proactively planned and strategised to ensure that they perform well enough; the private sector should be credited for being resilient through these trying times.
The crises aren't over as yet and the situation could get worse. The most troubling obstacle we face is the inability to foresee the country's economic landscape, which currently seems rather blurred. We must be able to foresee the country's future to some degree in order to take our business plans forward.

Q: How is Singer faring under existing macroeconomic conditions?
A: We have fared reasonably well despite these challenges. This would not have been possible if the organisation wasn't focussed, committed and agile. As a group, we focussed on our medium-term plans whilst ensuring that the short-term goals were met.
A constant line of communication and positive attitude also helped assure the team's motivation, and their productivity. Singer's managerial experience, decision making and a balanced business approach definitely helped the brand perform during a tough year.
Q: What are your expectations for the industry in a post-COVID landscape?
A: Our business is in a sector that provides comforts and conveniences to elevate and enrich the living standards of Sri Lankans. So it is natural that customers look and aspire to live better regardless of their socioeconomic background.
As such, a post-COVID landscape is expected to open some of the sectors that have slowed down or been closed in the past two years, and this in turn will lead to a demand for products and thereby increase people's spending power.
In addition, with Sri Lanka being a developing country, penetration levels of household durable goods are not very high; but the post-COVID landscape will boost the sector's performance with higher acquisition of goods.
Q: In your opinion, how are technological changes and innovation impacting the industry?
A: Singer is very conscience of the fact that developing technologies and new innovations are being created on a daily basis; and this will no doubt greatly impact our industries unless we are quick to adapt to these constant changes.
Organisations must now grow with global digitalisation trends in all their business frameworks – from the front end where we deal with customers to back end processes, everything can be digitalised for continuously efficient performance.
Singer is happy to have ensured that digitalisation and big data processes were introduced to its existing and future business models. We are very proud of a few of these developments – including transforming our entire ERP system with the latest ISF processes and reconstructing our websites to be in line with those of world-class standards.
We're now bringing technology into our after sales processes, and working on optimising business opportunities using big data and AI.
As many will agree, the pandemic caused many human elements of an organisation to be reconstructed with the use of technology – as such, Singer too speedily adopted the use of digital platforms for training and development of staff, with the relevant software and innovations.
Q: And finally, could you outline the organisation's plans – especially with regard to expansion?
A: The company has continued to evolve – with a history of over 144 years in Sri Lanka, we refuse to look or feel old and as such, continue to evolve with modern times.
The goal is to pursue futuristic expansion with our latest rebranding project where Singer will continue to expand its presence in the retail and digital spaces. We will also extend our footprint into new malls, mixed development projects and the upcoming Port City project.
Singer will continue to expand its product range and brand offerings, to meet current and future consumers' wants and needs. Being a pioneer in household goods manufacturing in Sri Lanka, we also have plans to expand our production lines.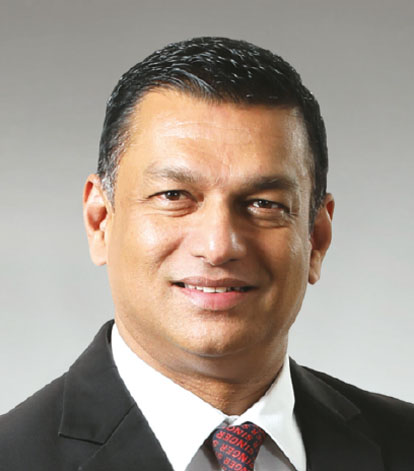 Mahesh Wijewardene
Chief Executive Officer
Telephone 5400400, 2316316 | Email singer@singersl.com | Website www.singersl.com