LMD 100 Q&A
AITKEN SPENCE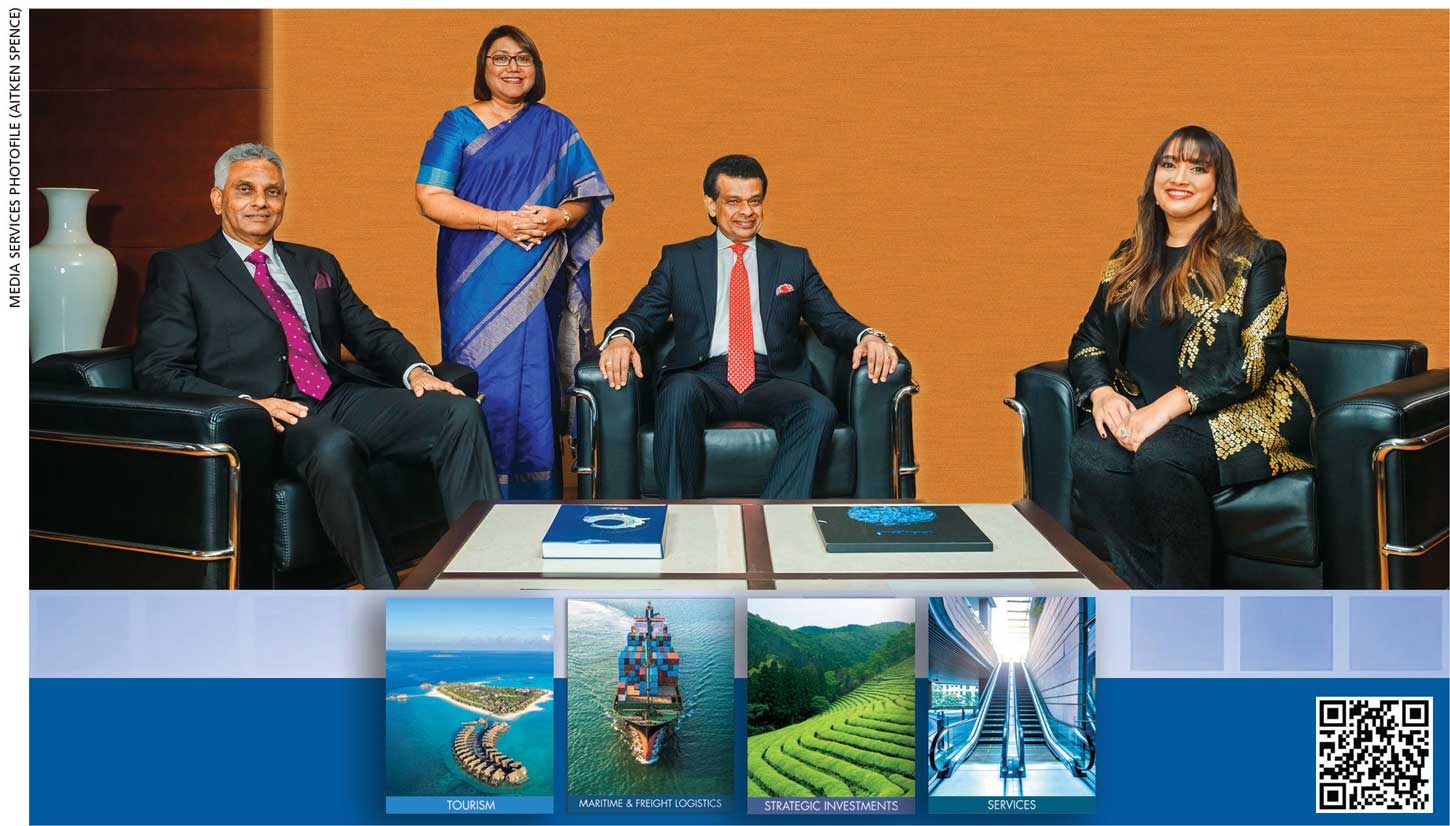 Q: What were the key achievements of your company in 2022?
A: Despite a turbulent year, Aitken Spence recorded the best profit before tax in its history. We were the only Sri Lankan company ranked in the 'Top 100 Companies in Sustainability' published by an independent international publication.
Aitken Spence continues to be the only company to have been ranked among the 'Top Ten Best Corporate Citizens' of Sri Lanka for an unprecedented 16 consecutive years. This is a testament to the dedication and commitment of the over 12,000 'Spensonians' across the region, who have diligently pursued our purpose to create a sustainable and equitable future.

The Group's portfolio of renewable energy plants was expanded by acquiring a 100 percent shareholding in one of the largest utility scale solar farms in the country for a substantial investment of Rs. 1.4 billion.
Aitken Spence became the first conglomerate in Sri Lanka to make a public commitment to the Science Based Targets initiative (SBTi) to achieve net zero emissions.
It is a front-runner in the renewable energy space in Sri Lanka, providing 1.2 percent of the country's peak energy demand through such sources. This endorses the Group's commitment to local and global sustainable development goals, and achieving net zero status.
Q: What is the role of corporates in Sri Lanka's economic revival, given multiple crises the island has faced recently?
A: Sri Lanka is facing perhaps the most difficult and challenging economic, political and socially decisive times in its history. The corporate sector can contribute by strengthening the country's foreign exchange earnings through investment opportunities, acquisitions and expansion – both locally and overseas. Expanding the global footprint will facilitate greater foreign exchange inflows.
It's also crucial to invest in employees and youth particularly, to ensure that we create talent pools with the right skills to build a more resilient economy.
Leveraging on technology and driving innovation in every sphere of business is another crucial element.
Q: How is the generational gap in the labour market impacting your business?
A: Employees need to feel a sense of value and belonging, and know that their work makes a meaningful contribution to a larger purpose in the workplace. This socio-psychological need became more prominent in the aftermath of the post-pandemic work culture.
About 40 percent of our workforce and 18 percent of management teams are female. Also, 58 percent of our workforce is between the ages of 30 to 50 and 25 percent less than 30 years old. So the majority of our workforce is made up of millennials and gen Z, whose expectations from work have shifted.
Therefore, we work to ensure that jobs and career paths at our operations offer a sense of value, belonging and contribution to a greater purpose.
Q: How has your organisation adapted to the new way of working in a post-pandemic world?
A: The Group embarked on an ambitious intelligent automation programme: Semi-Virtual Mobility (SVM). Feedback from employee surveys indicates more than 80 percent are satisfied with SVM and the work-life balance.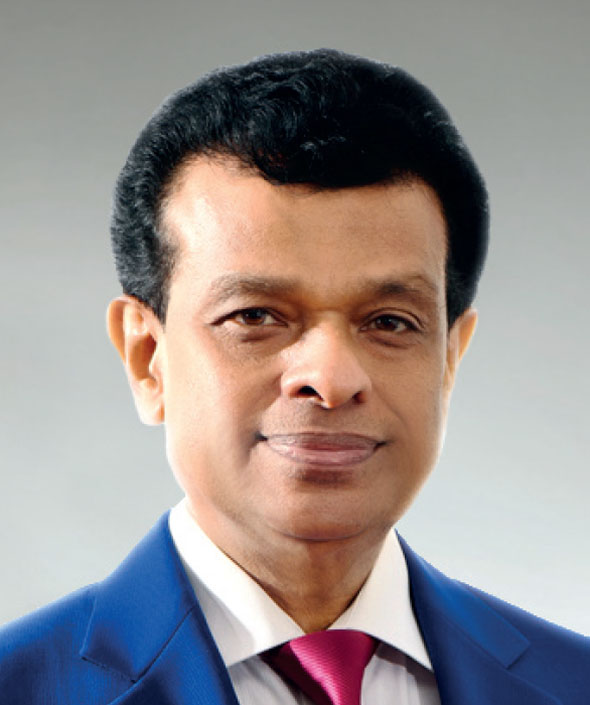 And the SVM platform furthered development of digital capabilities and new avenues to deliver exceptional client and employee experiences, driving triple bottom line growth.
Q: Should organisational performance and environmental sustainability go hand in hand – and how is this need being addressed by your group?
A: Yes, protecting our natural environment is seen as a hurdle when we try to separate it from the industrial ecosystem that we work in.
Environmental sustainability and organisational performance should not be viewed as either/or propositions.
The overarching justification is that corporate sustainability supposedly achieves eudaimonia in our corporate ecosystems so we secure our socio-psychological and socioeconomic needs while protecting the environment that sustains us.
In a changed world, sustainability itself is about transformation – and how we practise sustainability in our operations also needs to transform to meet the changing needs of the world we work in.
Aitken Spence is in that pipeline of transformation to ensure that our business models are sustainable so that the environment or our communities do not need to be protected from us.
How we practise sustainability in our operations also needs to transform to meet the changing needs of the world we work in
---
Telephone 2308308 | Email info@aitkenspence.lk | Website www.aitkenspence.com