LMD 100 Q&A
JANASHAKTHI INSURANCE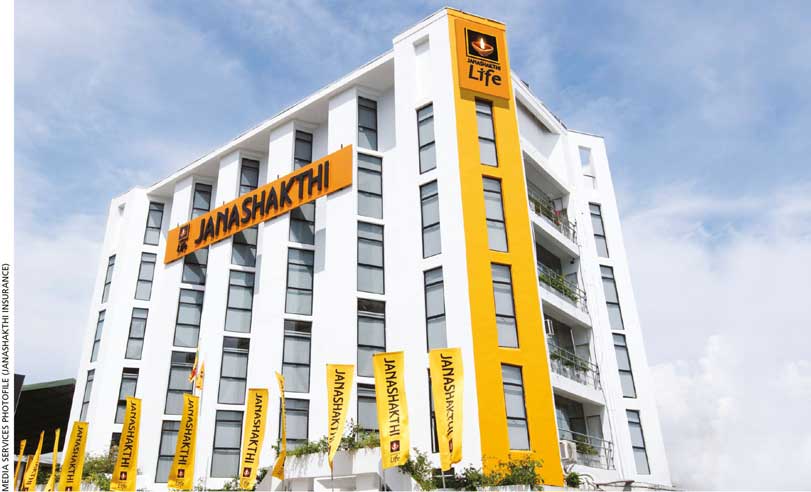 Q: What are your expectations for the insurance sector in the post-COVID era?
A: As we continue to navigate this challenging economic landscape, we'll continue to remain resilient. As a purpose driven insurer, Janashakthi Insurance strives to provide solutions that cater to the protection needs of Sri Lankans.
Given the dynamics of a post-pandemic world, we have restructured our distribution landscape, focussing on geographic expansion and combining our physical presence with a strong digital interface.

Q: How does Janashakthi Insurance look to leverage its organisational culture to empower employees to drive innovation and change?
A: As a brand, Janashakthi embodies a strong culture that fosters togetherness, synergising the strength of all employees across the group.
The group's five core values – which centre on being ethical and honest, transparent, performance driven, respectful and collaborative – are coupled with group-wide initiatives that encourage employees to embrace diversity and merit-based decisions, fostering a growth culture.
Janashakthi Insurance's work culture is exceptional and resilient, for which we were recently recognised as a Great Place to Work in Sri Lanka.
Additional testimony to the fruits of our culture was Janashakthi Life recording the 50 MDRT (Million Dollar Round Table) qualifiers milestone in eight months, surpassing global standards.
Q: What are the company's medium-term priorities?
A: With the spread of COVID-19 and the challenging times that we are navigating as a nation, Sri Lankans have become more aware of risks in life and are displaying increased interest in life insurance policies.
While the past two years have been trying due to evolving market conditions, we as a trusted insurer have been able to steer ahead undaunted. We take pride in having outperformed the sector on many fronts, displaying incredible growth momentum.
This is a reflection of our team's focus and untiring efforts to deliver the true value of an essential service ahead of the sector, despite the pandemic and economic challenges.
As a member of Janashakthi Group, we plan to support the community by providing much needed financial support through innovative life insurance solutions. To achieve this goal, we believe that empowering our dynamic sales force with international training and development programmes for their continued professional growth is essential.
Q: How does Janashakthi Life look to pioneer innovation driven change in the life insurance sector?
A: Staying true to our corporate purpose of uplifting lives and empowering dreams, Janashakthi Life has always strived to deliver greater value to all stakeholders in an ethical and transparent manner throughout its 27 years of operations.
We offer path breaking insurance solutions and services that cater to customers' evolving needs at every stage of their lives.
Extending this purpose to employee engagement, Janashakthi Life has always sought to offer team members a supportive work environment that empowers them to grow and realise their dreams.
Q: What innovations has the company introduced recently?
A: We introduced multiple ways of paying premiums through online platforms and bank transfers. These payment platforms – which are gaining traction – enable policyholders to complete their payments online and maintain active policies to ensure their protection needs are fulfilled during these challenging times.
Furthermore, Janashakthi Life launched several innovative insurance solutions including Life Unlimited, which provides lifelong hospitalisation, and Janashakthi Covid Guard – a world's first in providing financial protection from COVID-19 and more.
Q: Could you outline the prospects for Janashakthi Life?
A: Change is a constant – everything is changing from consumer behaviour to socioeconomic dynamics and technology. These changes present new opportunities to influence and create positive alterations, using innovation and flexibility.
Janashakthi Life is looking to revolutionise the future of insurance and be an innovative insurer to the nation. We believe in adopting a technology led service strategy that encompasses inventive financial solutions and innovation led product development along with digitalisation – all wrapped around the final goal of an upgraded customer centric environment.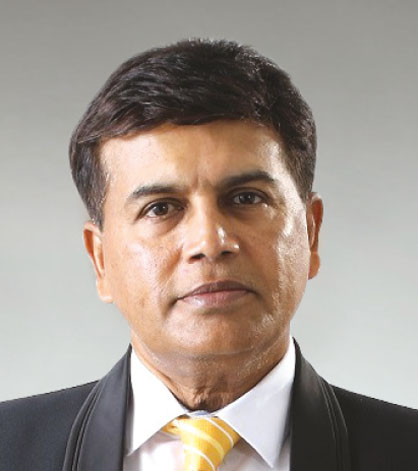 Ravi Liyanage
Director
Chief Executive Officer
Telephone 2636636 | Email insurance@janashakthi.com | Website www.janashakthi.com