LMD 100 Q&A
HNB FINANCE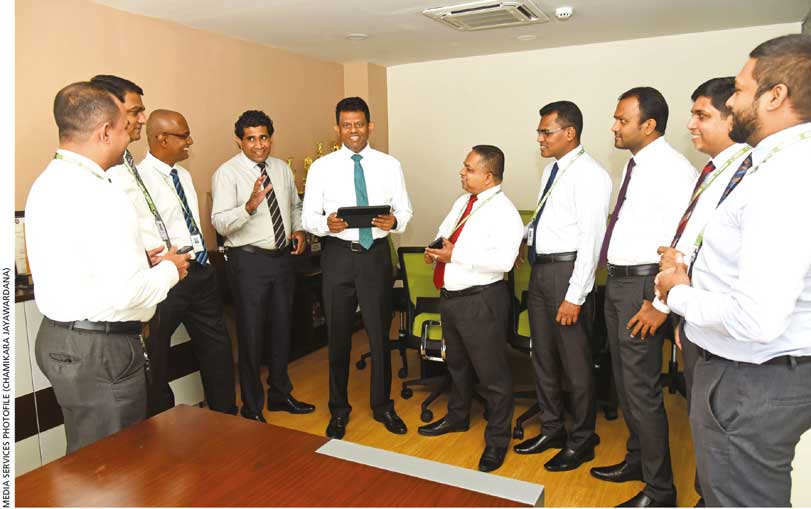 Q: How would you describe the state of business in the country at this time?
A: What the global economy has had to endure is quite unfortunate. From a local perspective, the country that was still recovering from the aftermath of the Easter Sunday attacks in April 2019 walked straight into the global pandemic.

Sri Lanka is facing a severe forex crisis due to COVID-19 affecting the nation's main sources of foreign income – i.e. tourism and remittances. To minimise the shock to the economy, import restrictions were imposed but whether the country is strong enough to be self-sufficient is the question.
Most local manufacturers and other merchants depend on imports. When it comes to free trade zones for example, many business operations revolve around them such as accommodation and food. Once raw material imports are controlled, the main businesses and supporting merchants are affected.
However, tourism will not be disrupted by these restrictions as it does not fundamentally depend on major imports. With Sri Lanka's advantageous geographical location, we can hope that tourism will thrive as before once travel restrictions ease.
Q: What is your take of the prevailing monetary policy?
A: I would describe the present approach as cautious. The government made this decision amid reduced interest rates and other restrictions due to unavoidable circumstances.
The ability of individuals and businesses to engage in economic activities was limited due to various challenges brought on by the pandemic. But now, it is vital to allow market forces to act freely without much intervention. I believe this will fast track the revival of businesses.
Q: How do you view the level of competition among financial institutions in Sri Lanka?
A: With 38 licenced companies and many other financial institutions targeting a very small niche, competition in Sri Lanka's financial services industry remains quite intense. The Central Bank of Sri Lanka initiated a consolidation programme to reduce the number of players in the market for this reason.
In addition to formal financial institutions, unregulated players enter this market under the guise of microfinance companies. Being an institution that is licenced as a registered finance company by the Monetary Board of the Central Bank, HNB Finance operates under a strict framework whereas unregulated financial institutions operate according to their own terms and conditions.
These companies are short term by nature. Even though they are not direct threats, it is important that restrictions are implemented, which would create a market that's fair to all.
Q: What are HNB Finance's medium-term priorities in the prevailing business landscape?
A: We call this the 'new normal' – the past should be left behind. Strategies that worked earlier will not work in the post-COVID era.
Our efforts should be directed towards supporting the economy instead of being solely profit oriented. At HNB Finance, we have taken such measures to support both the economy and country as we patiently wait for the crisis to pass.
Q: How is the growth in digital products and fintech impacting financial services ?
A: Digital products and fintech changed the financial services industry for the better. Banks and financial institutions took the initiative to go digital years before the pandemic – they made it an absolute necessity.
Previously, customers generally preferred to visit branches to maintain and strengthen their relationships with banks, and enjoy more benefits. As for microfinance companies, it was even more difficult to convince clients to transact online, mostly due to their lack of technical knowledge.
However, the pandemic largely contributed to ongoing digitalisation efforts reaching the next level. It is fair to say we are living through a turning point for the industry.
Q: To what extent is innovation impacting the industry – and how is HNB Finance contributing to these efforts?
A: As mentioned earlier, the adoption of technology is not new to the industry –fundamental facilities and systems are already in place.
To complement these efforts, HNB Finance will be introducing a mobile app and internet transaction facility in the near future. It's only a matter of time till people familiarise themselves with new technologies and fully embrace the change.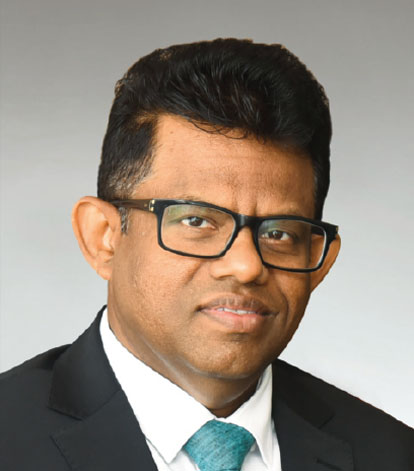 Chaminda Prabhath
Managing Director
CEO
Telephone 2024848 | Email info@hnbfinance.lk | Website www.hnbfinance.lk