LMD 100 Q&A
AITKEN SPENCE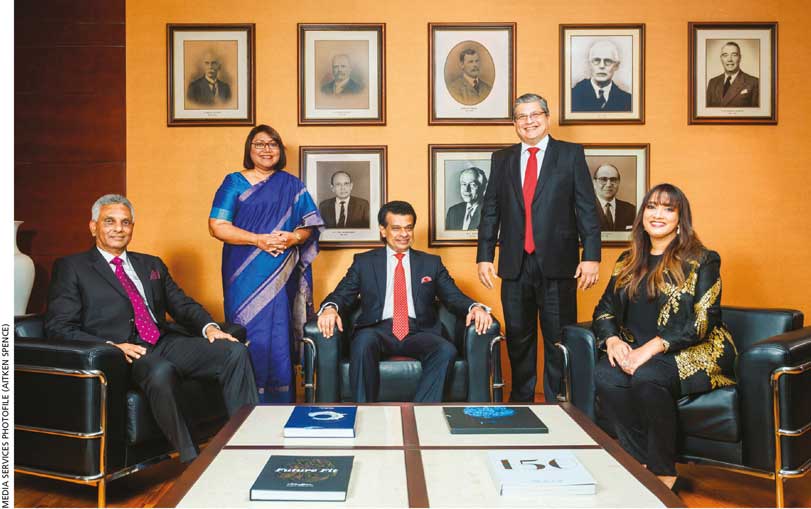 Q: What strategies have enabled Aitken Spence to become the reputed conglomerate it is today?
A: The history of Aitken Spence can be traced back more than 150 years to when businesses were solely focussed on importing and exporting commodities. Since then, it has diversified into 16 businesses in eight countries, capitalising on the service sector. It is considered to be the first Sri Lankan business to venture into hotel management, port management services and a public-private partnership overseas.
Other milestones are pioneering the corporate sustainability movement in Sri Lanka with the construction of the iconic Heritance Kandalama and introducing LEED architecture to the Maldives with Heritance Aarah.
Moreover, we're proud to say we were the first to invest in a waste-to-energy power project in Sri Lanka and among the first voluntary signatories of the UN Global Compact (UNGC).

From the outset, the group's strategies have demonstrated purposeful leadership and a cohesive team effort. We have relied on our collective knowledge, innovation and insight to navigate through tumultuous conditions.
Q: What challenges does the tourism industry have to contend with?
A: This industry is facing its biggest challenge as operations have been curtailed for prolonged periods due to the pandemic. However, with the successful inoculation drives in Sri Lanka and around the world, we hope that tourism will return to normalcy in the coming months.
We're revisiting our product offering in line with global tourists' changing patterns, centred on their safety and wellbeing. We will focus on a more differentiated and experiential product range, compared to traditional board and lodging offerings. Analytics that capture predictive consumer behaviour will enable us to elevate the entire customer experience and journey in destination Sri Lanka.
As for our hotel infrastructure and presence in the Maldives, Oman and India, we'll continue to strengthen operations in those countries, and seek more opportunities to improve our financials.
Aitken Spence hotels in the Maldives performed relatively well during the pandemic and cushioned the blow to operations in Sri Lanka during the lockdowns.
The group has several other projects and initiatives in the pipeline that have been delayed due to the curtailment of international travel. These will be launched this year.
Q: How are changes in innovation and technology impacting tourism?
A: The use of IT and AI in tourism is becoming more relevant in the present context. Adapting to this reality is critical for any business to stay ahead of the competition. To this end, Aitken Spence has been reinventing its businesses.
Our priorities have always focussed on re-strategising operations and business models while strengthening resilience.
With this objective in mind, the group had already embarked on a process transformation drive across all business segments prior to the pandemic. Amid the turmoil of the last couple of years, Aitken Spence focussed on transforming its operations to better serve customers and key stakeholders.
Our strategy to realign, reinvent and relaunch has been seamlessly adopted by our motivated 'Spensonians,' demonstrating their true grit.
Q: In your opinion, how can Sri Lanka improve its ease of doing business and competitiveness on the international stage?
A: A priority for the Sri Lankan economy is regaining monetary, financial and fiscal stability while gradually implementing policy changes. Swift overnight changes should not be expected especially in relation to key export industries that bring forex earnings to the country.
When looking at the past two decades, we've noticed that Sri Lanka has recorded low growth in value added, technologically driven exports and a lack of export oriented investments – particularly foreign direct investment (FDI) – when compared to other countries in the region.
We must reduce red tape, build our infrastructure, encourage innovation and make crucial technological transitions, as these will determine our ability to compete with other countries such as Malaysia, Thailand and Vietnam.
A concerted effort should be made to improve our ease of doing business and Logistics Performance Index rankings. What matters most in the short term is managing investor perceptions of business confidence.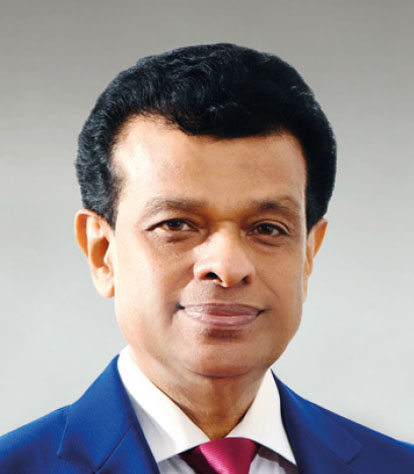 Dr. Parakrama Dissanayake
Deputy Chairman
Managing Director
Telephone 2308308 | Email info@aitkenspence.lk | Website www.aitkenspence.com