LIWE COMMUNITIES
A Smart Solution for Sri Lanka's Condominium Living!
PRESS RELEASE:6th OCT 2021:Sri Lanka's first ever Smart Community Management Tech Platform Liwe Communities has been launched to help property owners and facility managers work together, concurrently, to make condo living more dynamic, safe and hassle-free for all.
This comprehensive, cloud-based solution is designed with a Resident Application and Management Application to cater to the needs of both occupants and condominium management and is offered free of charge for those signing up.
Liwe communities assists condominium dwellers to remotely manage every aspect of their personal space such as, virtual visitor management, child safety, utility payments, maintenance requests,  reservation of recreational areas, seeking emergency support as well as shopping, delivery, garage sales, doctor appointments, at the touch of a button. Partnered with retail chains, healthcare providers, mobility services, lifestyle brands, food and beverage dealers, liwe communities offers a broad spectrum of lifestyle facilities for the users.
Similarly, the multi-product fit platform streamlines common operational tasks of condominium management such as, billing, finance, payment collection, compound security, communication, repairs, staff management, etc., efficiently and impeccably. It is designed to support facility managers across various staff management functions such as, delegating work, maintaining security rosters and also with updates on attendance to ensure a smooth operation through a single platform without investing on multiple management systems and tools.
Liwe communities replaces the printing of numerous utility bills and invoices for residents through a single invoice raised by the facility manager to alert the residents on payments.
The platform generates auto reminders on collections and thereby eliminates the need for door to door collections or follow- up reminders to the occupants, while its analytics dashboard indicates real time updates of receivables and payables in graphic form.
The platform comes with several noteworthy security features such as, connectivity to the SOS and the security gate as well as live screens of all cameras of the compound.
The concept of liwe communities originates from the personal experience of its co-founders who have lived expat lives, owned apartments and who desire to share with Sri Lankan condo dwellers their global community living experience.  The team of co-founders-Love Yadav, Mafahir Fairoze, Mubeen Gani, Aashiq Aminuddin come from diverse backgrounds as mentors, investment bankers, technical and management/administration professionals. Supported by the founders, the members of the core management team in Sri Lanka – Yasas Nanayakkara, Ramisha Karunaratne and Viraj Adhihetty combine their expertise as Sales/Marketing, Management/Administration and User Experience Design professionals to offer a hi- tech platform that fulfills the day to day needs of community living.
Elaborating on the concept, one of the co-founders, Love Yadav says that Liwe Communities is much more than a one-stop digital platform that meets the challenges of condominium living.
"It is a holistic tech innovation aimed at building vibrant 'human connections' among the condominium community and designed specifically to enrich people's lives and help them live better, by resolving the challenges of community living," he says.
The platform is funded by Lion Ventures, a private investment firm backed by the well-known serial entrepreneur and angel investor Dr. Cornelius Boersch, that supports mission based businesses born out of passion to impact the society.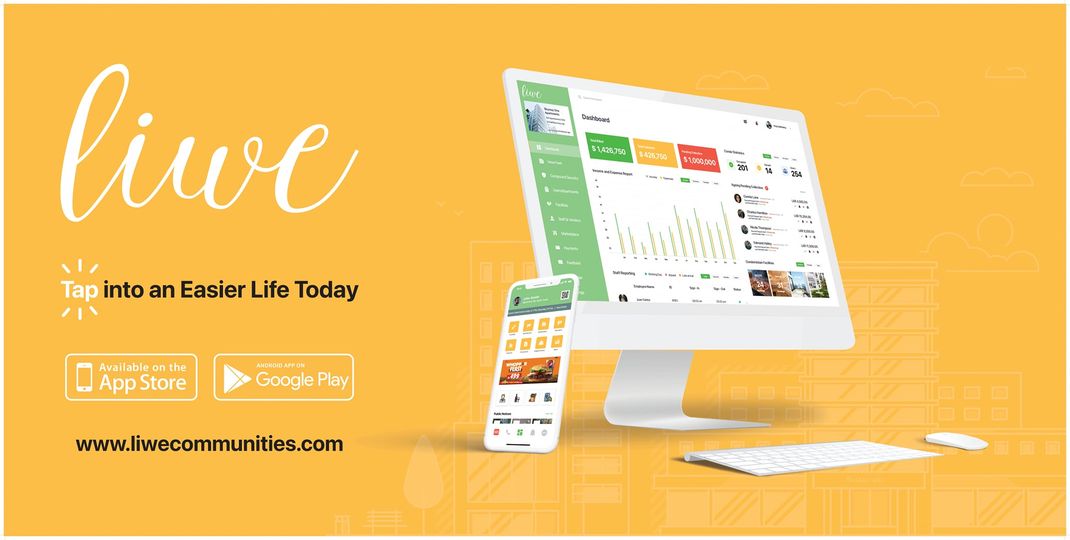 Read more on www.liwecommunities.com
For more information contact:
Samalka Samararatne
samalka@liwecommunities.com
072 2366 163