LIVING GALLERY
WANINDU HASARANGA
Reproduced from Living - our quarterly lifestyle magazine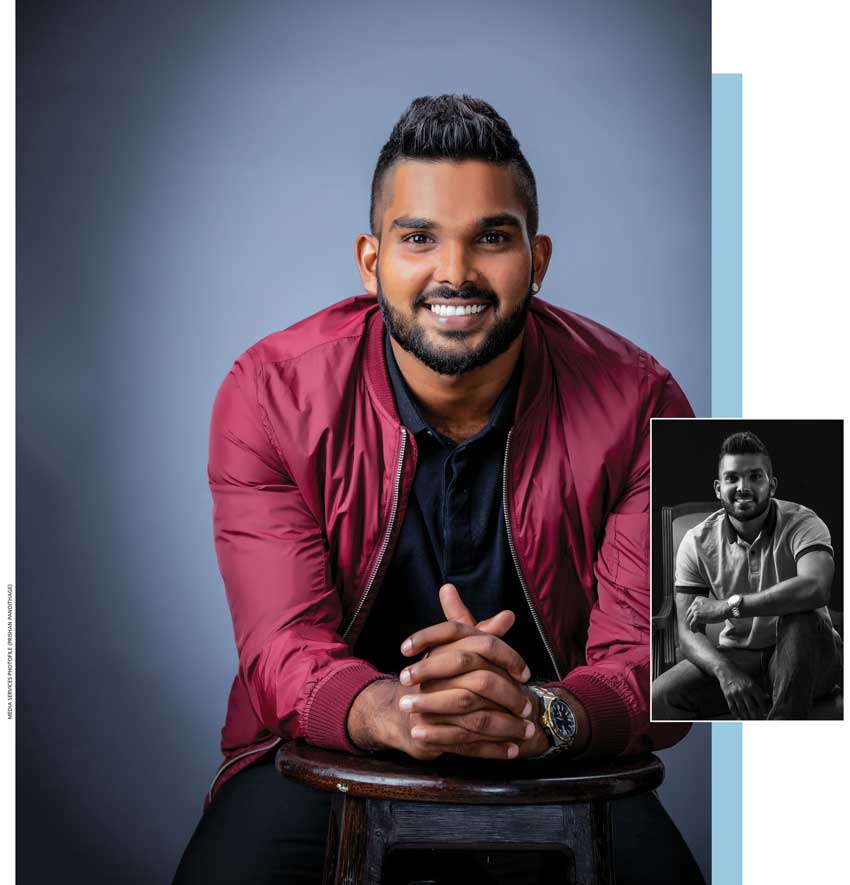 He is not the future of Sri Lankan cricket. He is the now. Call him a freak of nature, a wizard or a prodigy if you will... but Wanindu Hasaranga is just another ordinary boy with a serious work ethic who wants to do extraordinary things for his country.
Focussed, driven and ambitious, Wanindu thrives under pressure – and he delivers the goods almost always. His recent performances have landed him at No. 2 in the ICC T20 bowlers' rankings, the highest place a Sri Lankan has occupied in over eight years.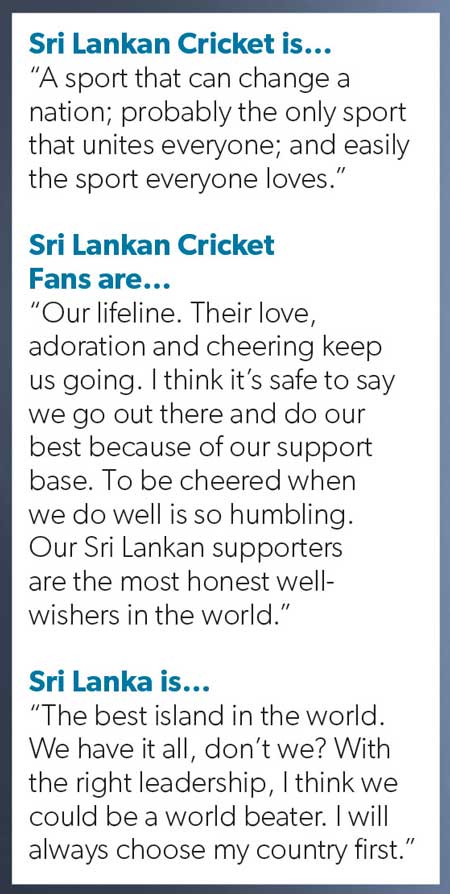 Having said that, statistics can sometimes overshadow the work that goes on behind the scenes. And in Wanindu's case, the story isn't very different: the efforts off the field can only be described as phenomenal.
Hasaranga expects his team to win every match they play; and he empowers himself to be the spearhead of that cause. A unique character and stellar performer, he often has us wondering: "Where does he get this from?"
So it seemed logical to sit Wanindu down and ask him to answer Living's questions... for the sake of our sanity!
Wanindu is quick to mention his coaches first: "I would not even be here if not for my teachers. I call them teachers because they taught me the basics of cricket. My first teacher was Mr. Danushka Denagama. He was my mentor and teacher from the under 13s to the under 15s. He ensured I was able to bat as much as I could bowl."

"Mr. Dhammika Sudarshana was my coach at the under 19 level and Mr. Lakmal de Silva was the one who insisted that I switch to bowling leg spin," he adds. What a legend, I thought...
And he continues: "My first cricket club was the Sri Lanka Ports Authority (SLPA) and it was Mr. Lasantha Prasad who helped me find my roots. Of course, I can't forget my current coach at the Colombo Cricket Club (CCC) Mr. Tharanga Dhammika and his assistant Mr. Kelum Gangodawila. Starting a conversation without mentioning the gentlemen behind my journey would be a flat out crime."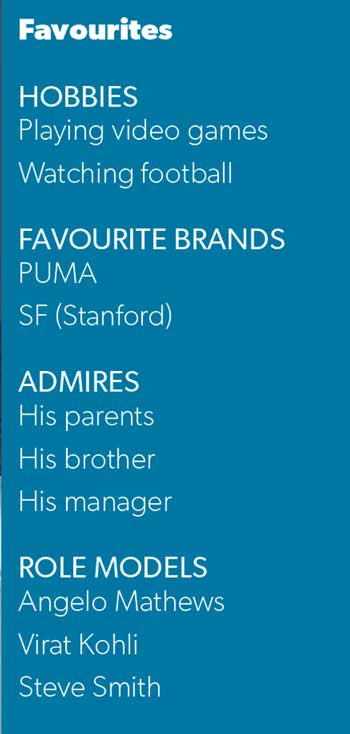 Could you share your memories of playing in the 2016 Youth World Cup – including the highlights?
I took to spin bowling at the age of 18, which is when the selectors noticed me. I was drafted into the Under 19 squad because of my consistency. My three wicket hauls against England and Pakistan were my favourite moments. They were special.
As a young cricketer from the pool of next generation sportsmen, what more can we do to motivate and upskill Sri Lanka's future talent?
What we need to understand is that Sri Lanka has the talent. We don't lack that. We need to apply ourselves, concentrate and work hard along with our coaching staff.
Proper eating habits are important too. Above all, we need to learn to be patient and work progressively towards our goals.
Your advice to schoolboy cricketers who aspire to play for their country in the future is…?
Keep it simple, stick to the basics, apply yourself and when you pick your first class club, select one that offers you the best chance of playing.
Don't always go for the 'name' (of the cricket club). Pick one that promises you a chance to grow.