LION BREWERY
Lion Beer named Export Brand of the Year at SLIM Awards 2022
Lion brand grows geographic footprint through distribution, availability and visibility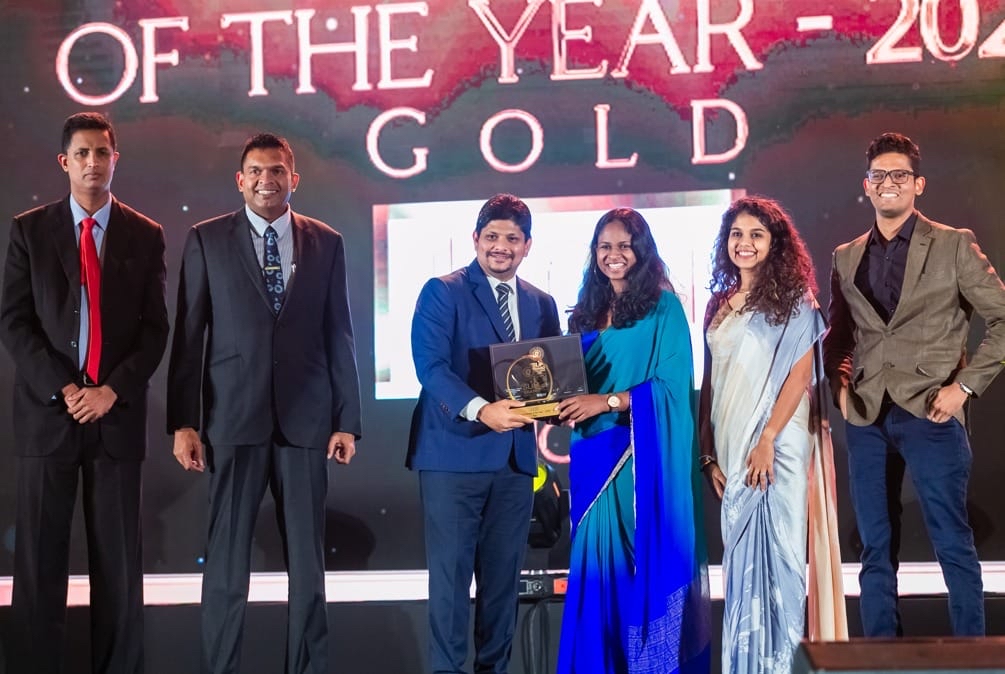 Pictured here (L to R): Piyum Jayatilaka, Marketing Manager, Singer Sri Lanka, Nilupul De Silva, General Manager Marketing Revello, CBL Foods International, Gayan Perera, VP Events, SLIM presenting the award to Kineta Fernandez, Brand Executive Local Power Brands, Sharina Bandaranayake, Assistant Vice President Local Power Brands and Muaaz Rafeek, Brand Executive International Business
Lion Brewery has been named "Export Brand of the Year". The award honours the business that has worked most purposefully, strategically and successfully with their brand in expanding into geographic markets and through significant and sustained export sales, and where the brand is documented and anchored in the company.
The company won the award at the SLIM Brand Excellence Awards 2022 held on December 8th which celebrates extraordinary success in creative and effective messaging and results by businesses throughout the year. The awards are judged by senior marketers representing a cross-section of industries in Sri Lanka. Lion Brewery was represented by Ruchira Money, Vice President Marketing Planning & NPD, Sharina Bandaranayake, Assistant Vice President Local Power Brands, Muaaz Rafeek, Brand Executive International Business, and Kineta Fernandez, Brand Executive Local Power Brands.
With its unique values and world-class quality, Lion Brewery's growing geographic footprint in the international beer market is delivering sustainable growth and margin to the business and supply chain. The Lion portfolio is now available in over 37 markets with exports revenue recording a CAGR of 41.6% over the past five years and YoY exports revenue growth a sizeable 47% for the financial year ended 31st March 2022. Revenue contribution from exports to the company also marked a 36.3% YoY growth and recorded a CAGR of 23% over the past five years. During the year, the company grew its share in the larger food & beverage exports category by 29bps, while increasing by 114bps over the past five years.
Lion Brewery's strategy includes growing the brands' and company's presence through distribution, availability and visibility and developing winning propositions in fast-growing segments. Consumer and trade marketing initiatives in the UK, Canada, Oman, Qatar, and Kenya, and developing and strengthening partnerships with top tier distributors such as Canada's top beer distribution channel The Beer Store, and Duty Free terminals in Oman, Qatar and UAE, are highlighting the brand's quality credentials, building awareness and image.
Lion Brewery is one of the largest capex investors in the manufacturing sector of the economy with its state of the art brewery in Biyagama. In addition to earning foreign exchange for the country's treasury, it has attracted foreign direct investment to Sri Lanka through Carlsberg's equity stake in the business. The Brewery is the second largest tax payer in the alcobev segment, contributing LKR 47bn during the year ended 31st March 2022 while injecting LKR 8bn to the economy through the purchases of goods and services excluding its contribution to government.