LIFESTYLE
Renuka Marshall
In conversation with Ashwini Vethakan
JOURNEY OF LIFE
Born in
The 20th century (got you!)
Alma maters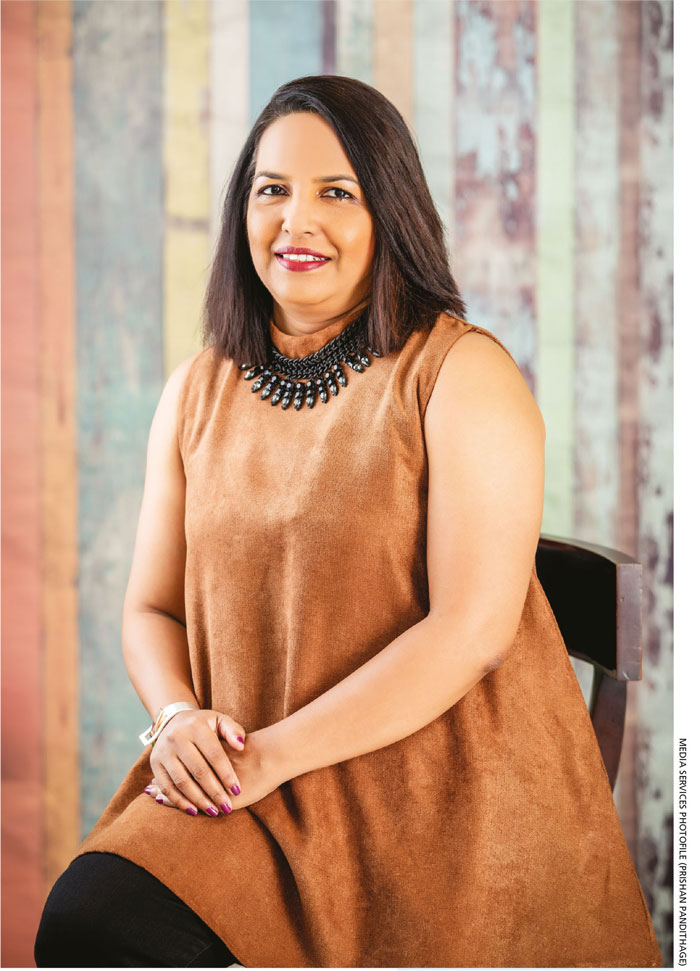 St. Bridget's Convent and Ladies' College
Family members
My husband and our two boys – or the 'three boys' as I call them
Wanted to be
An architect
Is
A nonconformist and actively involved in the communications sector
Drives
My hubby nuts
Moments you would like to go back to
My first encounter with snow in Vienna
Best advice received
Actually there are two – the first is: "There is only one life so live it." And the other is: "Life gets complicated only if we complicate it!"
INTIMATE AND INSPIRING
Happy place
Home sweet home with the boys
Likes to play
Sudoku and Candy Crush Saga
Qualities you look for in a friend
Trust and honesty
Likes to watch
The world go by
Most unforgettable event
Giving birth to my two sons
Success to you is
A journey that comes with hard work, commitment, perseverance and sacrifice; it is not merely a destination!
Purpose in life
To be happy and a good human
Three languages you'd like to learn
The language of animals – i.e. dogs, birds and big cats
Items on the bucket list for the next six months
COVID-19 has disrupted most plans; however, the doable ones would be to camp or stay in a wildlife park, hot air ballooning and just chilling out
Items on the bucket list following retirement
I don't believe in retirement but would like to see the northern lights, take a cruise to Alaska and set up an establishment to empower rural women
UP CLOSE AND PERSONAL
Mantra to unwind
Watering the plants – it works every time!
One new thing you tried this year
Baking – eclairs, pies, bread… the works!
Most hated chore
Putting things back where they belong after they've been left out by the boys
Impressed by
Hard work and humility
Hobbies
Nature photography, birdwatching and craft (cross-stich and ribbon embroidery amongst others)
Pet peeves
Tardiness, dishonesty and stupidity
Greatest extravagance
Anything that gives me family time as I really treasure the time spent with my boys… and my designer bag collection
Unlikely food combination
Marie biscuits and Marmite
Workout preferences
If I have to, I'd walk outdoors
Three must-haves
Common sense, grace and my other half
Ideal romantic date or outing
To sip a glass of wine under the stars with the sound of lapping water – and no mosquitos!
One thing you would change about yourself
I'm quite happy with myself, so there's nothing… being patient however, would be a good thing – more for others than myself!
FAVOURITES
Days of the week
Friday, Saturday and Sunday
Colours
Yellow, peacock blue and emerald green
Food
Anything cooked by my mother-in-law – the crunch pudding with stewed pineapple tops the list!
Drinks
Thambili; lemon, lime and bitters; and Moscato wine (sweet)… chilled, please!
TV show
Netflix at the most… sorry, but I don't watch TV regularly
Singers
Queen (Freddie Mercury), Sir Elton John and ABBA
(yes, it's a group)
Songs
Anything from those listed above are among my favourites
Chill out spots
Mount Tamborine in Australia, SunnySide Lodge in Ella and Tempo Bungalow in Horana (sadly no more!)
Civil servant
A traffic cop on Galle Road… a little eye candy never hurt anyone in the morning
Actors
Jason Momoa, Chris Evans and Robert Downey Jr.
Movies
The Notebook and The Blind Side
Authors
Nora Roberts, James Patterson and Steve Berry (to relax)
Brands
I'm not particularly awed by brands
Obsessed with
Punctuality and picking up 'spellos'
Likely retirement destination
South Africa
COMPLETE THE SENTENCE
The first thing you need after waking up
Water
The first thing you notice when meeting someone
Attire, shoes, eye contact, punctuality… the list is endless!
Recently laughed out loud when
I was typing this
Last gift to someone
Words of comfort and a smile
You're challenged by
My children and the nutters at work daily
You know it's going to be a bad day when
A client calls out of the blue
The best part about working in advertising and communications is
Having the power to make change 'for good'
A new technology that will transform the future
Cloning
Children are
A loan to us from God – enjoy them but set them free to live their lives!
Sri Lanka in a few words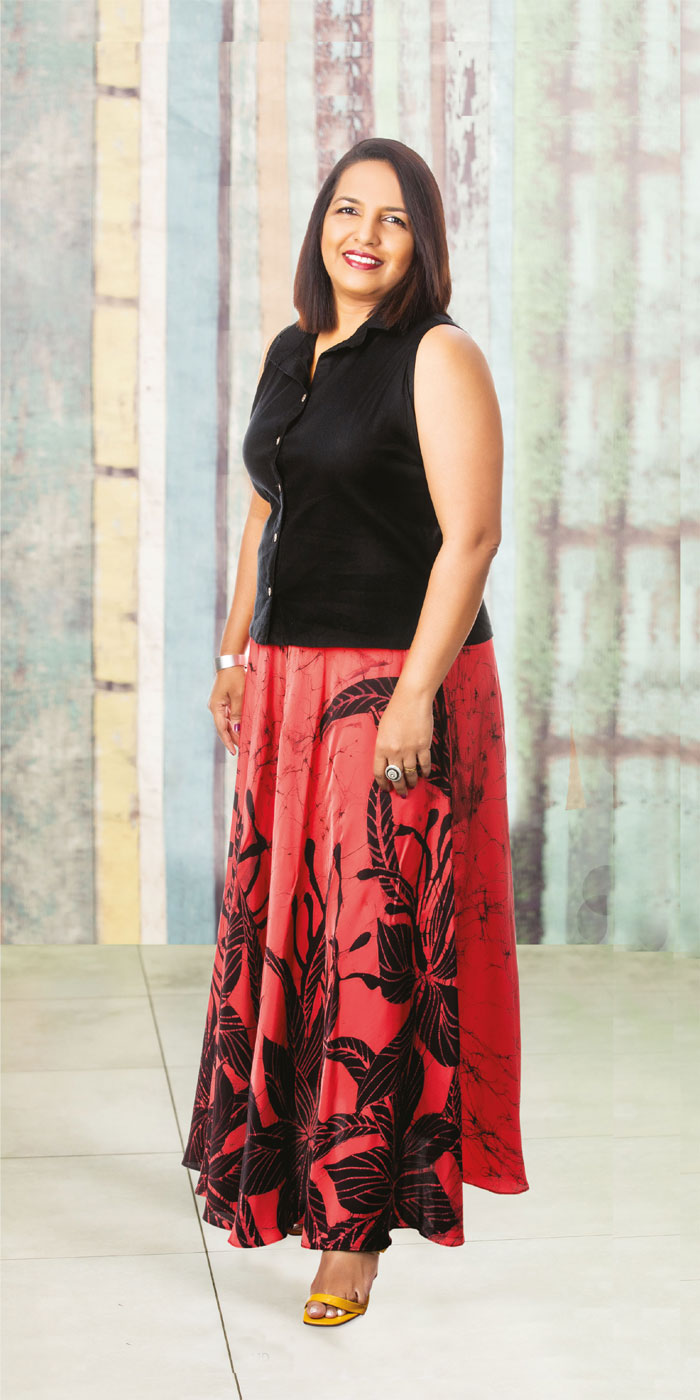 A paradise island with so much potential and so little done to capitalise on it
Your least favourite month in 2020
The whole year!
Your New Year resolution
A redo of 2020
PICK ONE
Computer ability
Can't grumble – thanks to Google, anything is possible!
Most productive in the morning, noon or night
It's all in the mind so I'm not most productive at any specific time
A leader or follower by nature
Leader
Cook or foodie
Foodie
Quality or quantity
Quality
The glass is half full or half empty
Half full
Work or play after retirement
Play
The most delightful phrase you can think of
'B*tch puhlease'
Your most used word or phrases
'Really now?' and 'yes, no, maybe?'
Role model
Ammi – because she has had a huge impact on who I am today
Yourself in a few words
Simple, down to earth, rational and God-fearing – what you see is what you get!
Renuka is the Managing Director of TBWA\Sri Lanka