LIFESTYLE
Gowri Rajan In conversation with Ashwini Vethakan
THE JOURNEY OF LIFE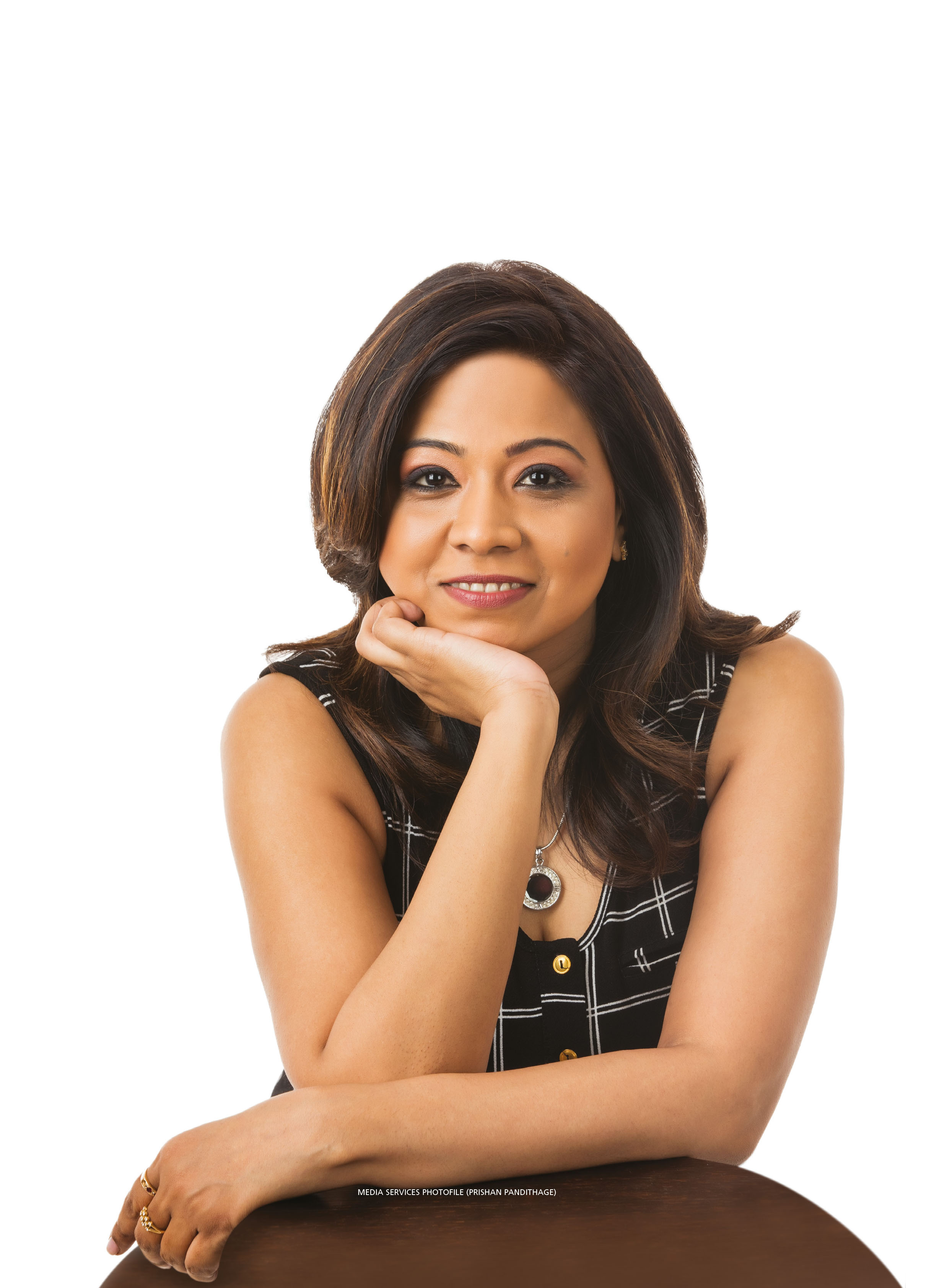 Born in
Kandy
Alma maters
Good Shepherd Convent Kandy, école internationale, Bishop Cotton Women's Christian College (Bangalore), Bangalore University and University of Peradeniya
Family members
My dad the late T. R. R. Rajan was an entrepreneur, industrialist and philanthropist. I live with my mother Jeewa who is a philanthropist.
I have two sisters – Ahalya (a businesswoman and ardent golfer) and Ashwini (a doctor).
Wanted to be
A lawyer
Is (but didn't want to be)
A businesswoman
Driven in
A BMW
Would like to be driven in
A Rolls-Royce
INTIMATE AND INSPIRING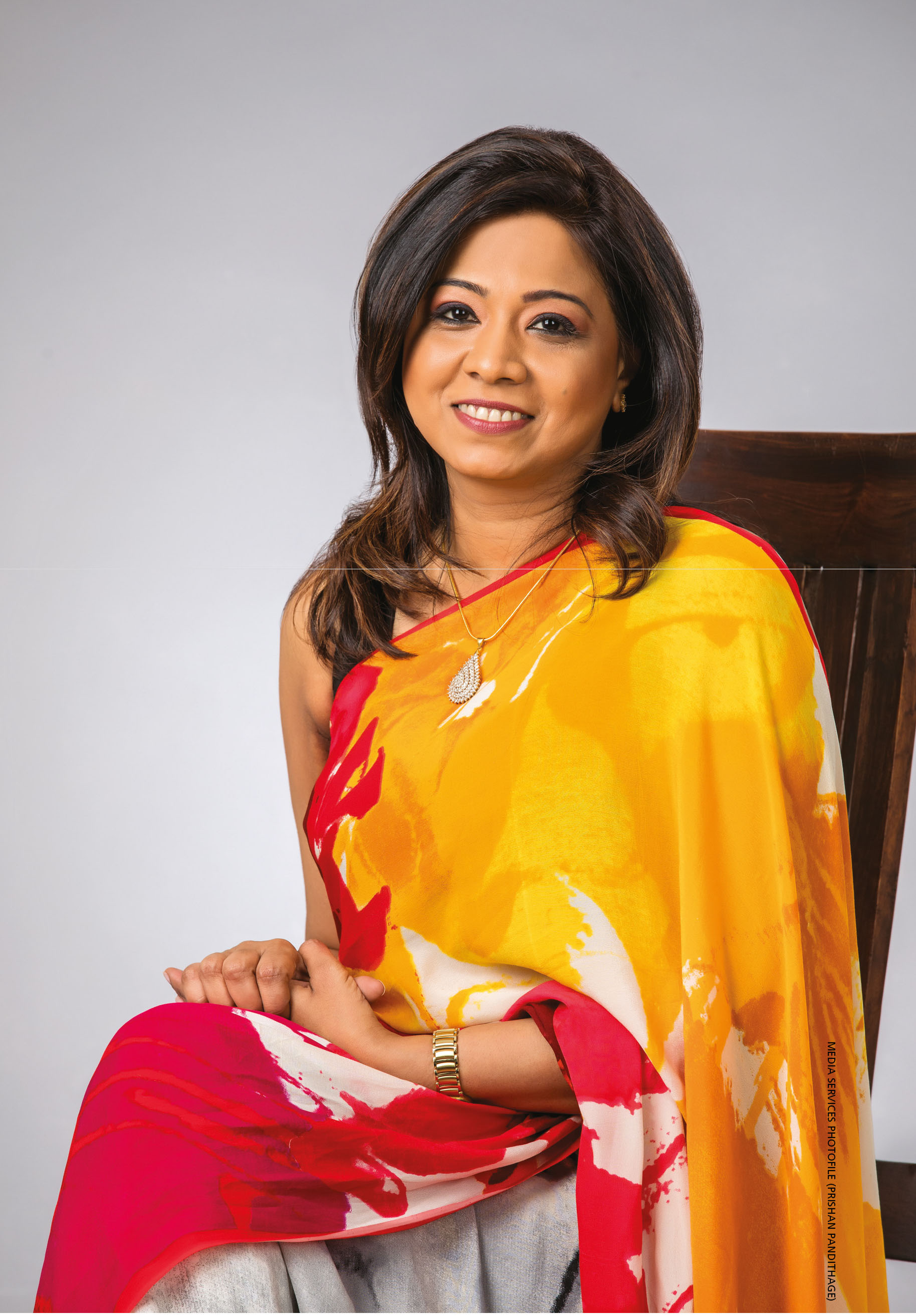 Pastimes
Pool and rifle shooting
Likes to watch
Sci-fi and Marvel movies – as well as videos of our family pet Murphy
Most unforgettable event
When I was saved from death in Trincomalee by surviving the tsunami in 2004 – this prompted my spiritual awakening and a desire to serve humanity
Passion project
My desire to serve humanity led to setting up Sri Lanka's first human heart valve and tissue bank at the Lady Ridgeway Hospital for Children through Rotary District 3220
Most forgettable event
I can't remember!
Purpose of life
To do good in the world
UP CLOSE AND PERSONAL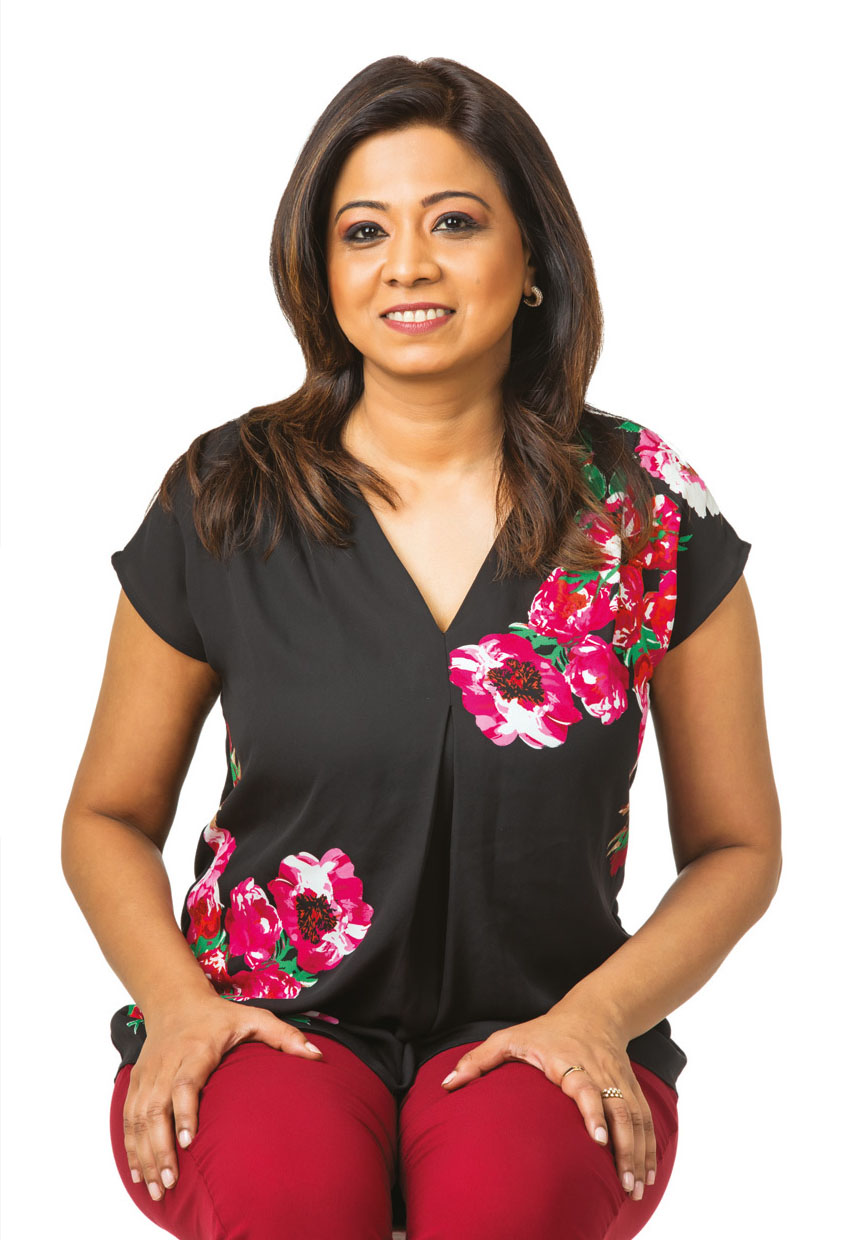 Most hated chore
Peeling onions
Success is
Having peace of mind in every situation
Impressed by
High intellect
Happy place
Church
Three hobbies
Working out in the gym, listening to music and travelling
Three peeves
Hypocrisy, negative attitudes and gossiping
Ideal romantic date or outing
A candlelit dinner on the beach
Two items on the bucket list for the next six months
The launch of three new products and to make progress in my doctorate (PhD) programme (which requires
a great deal of focus)
Items on the bucket list following retirement
I haven't thought that far ahead yet
Three must-haves
God, the love of my family and loyal friends
Three 'would like to haves'
Superpowers, more hours in a day and all my departed loved ones returned to me
Mantra to unwind
Count my blessings with gratitude
FAVOURITES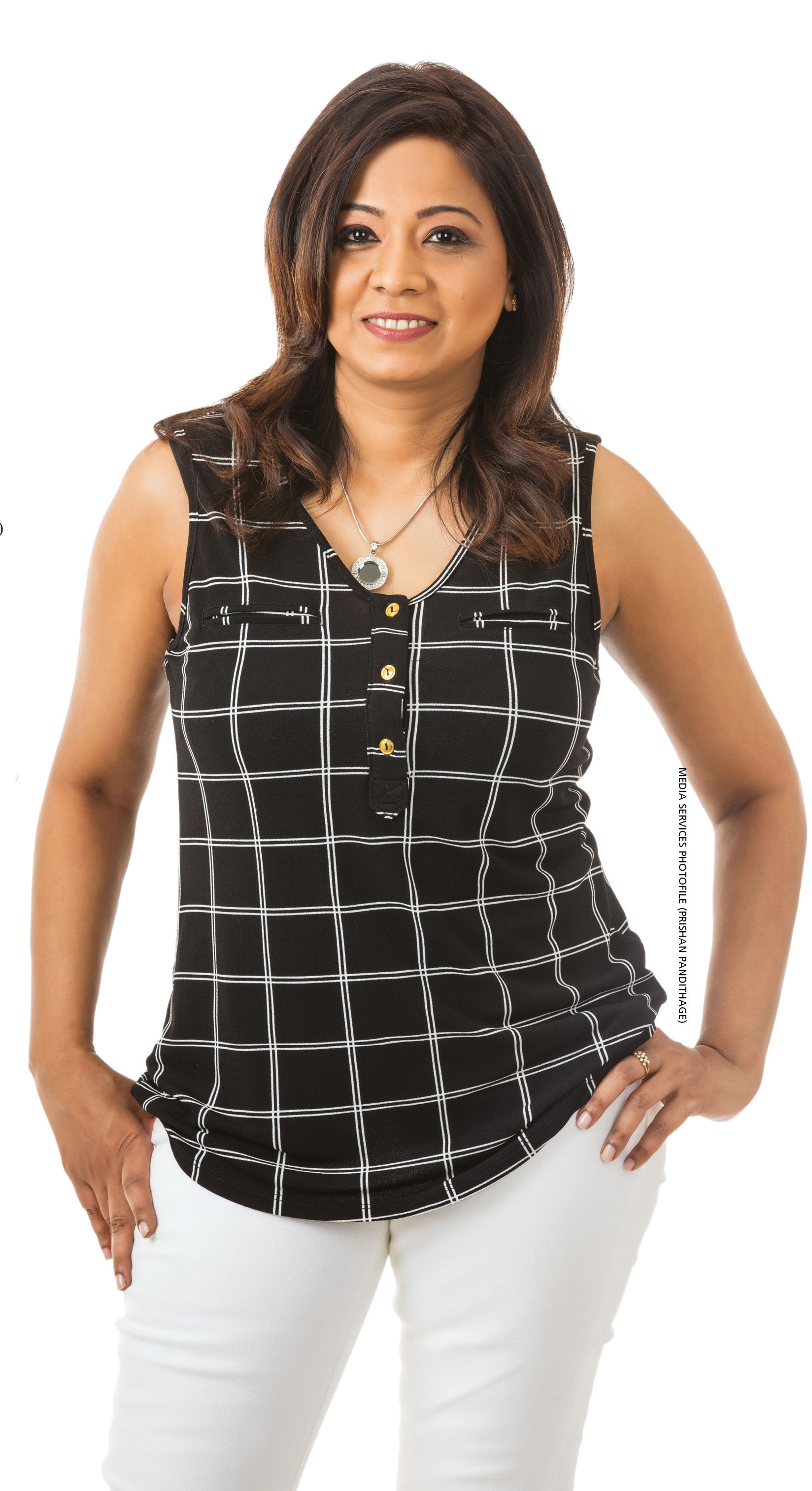 Days of the week
Each day is a favourite in its way
Colours
Mostly black but I like blue and red too
Chill out spots
Colombo Swimming Club and the Colombo Club – and Rajan's Den (our private clubhouse in Kandy, which was built for our use and to host friends)
Leisure wear outfits
Comfy jeans and anything else that is comfortable to wear
Workwear outfits
Mostly saris and sometimes casual business outfits
Food
Oriental cuisine
Drinks
Water, a glass of red wine and margaritas
Brands
Christian Dior, Michael Kors and MAC
Local holiday destinations
Any nice resort by the beach
Overseas holiday destinations
I love London, Los Angeles and Singapore – so far
Actor
Chris Hemsworth
Musicians
In childhood, my favourite musicians were Michael Jackson and Madonna – but now, they're Jennifer Lopez and Ed Sheeran
Author
Jane Austen – at a time when I used to read books
Songs
I Know Who I Am (by Sinach) and Happy (by Pharrell Williams)
BUT WHY?
Favourite quote from a movie
"I laugh in the face of danger" (Simba in The Lion King) – because it shows we can overcome any obstacle that life throws our way
Favourite local sportsperson
Kumar Sangakkara – apart from being a cricketer, he has an exceptional personality and is an inspiration to all (he is a great ambassador for 'Brand Sri Lanka')
Favourite international sportsperson
Usain Bolt – I admire his confidence
Favourite international civil servant
Former UN Secretary-General and Nobel Peace Prize laureate Kofi Annan – for his sincere advocacy for peace and respect for human rights
Obsessed with
The subject of biohacking: a desire to feel better and how far we can push the human body –  I'm drawn to the feel-good factor based on science and biology
Favourite movie
Thor: Ragnarok – I found it to be very entertaining with brilliant visual effects and family friendly dialogue
Likely retirement destination
Sri Lanka is the most likely place because I can't really think of any other country that I would like to retire in at the moment
FILL THE BLANKS
When you dance, you look like…
Myself
The first thing you notice when meeting someone…
His or her eyes
Recently laughed out loud when…
I was with my friends
You know it's going to be a bad day when…
I have a cold
Saddened when…
I see the homeless and helpless
Challenged by
Time
Colombo in a few words
Diverse and vibrant
Sri Lanka in a few words
A miracle in Asia that needs more people with the right attitude
The world in a few words
It's what you create within yourself
PICK ONE
Memory skills on a scale of 0 to 10
Eight – but I would like it to be 10
Computer ability in a few words
Adequate to handle my work
Most productive in the morning, noon or night
Noon
A leader or follower by nature
A leader
Workout preferences
High-intensity interval training (HIIT)
Cook or foodie
Foodie
Worst haircut and style
When I had a fringe and plaits in my school days
Quality or quantity
Quality
The glass is half full or half empty
Half full (always)
Work or play after retirement
Why should I retire? I haven't even thought about it
The most delightful word you can think of
Grace
Do you consider yourself to be a student or teacher?
A student
A new technology that will transform the future
AI
Most used word or phrase
Wow, okay so?
Role models
Nelson Mandela and Rotarian K. R. Ravindran
Yourself in a few words
A people person
Motto in life
Nothing is impossible
Gowri is an Executive Director of the Sun Match Company