LIFESTYLE
Terrence Fernando
In conversation with Dona Senara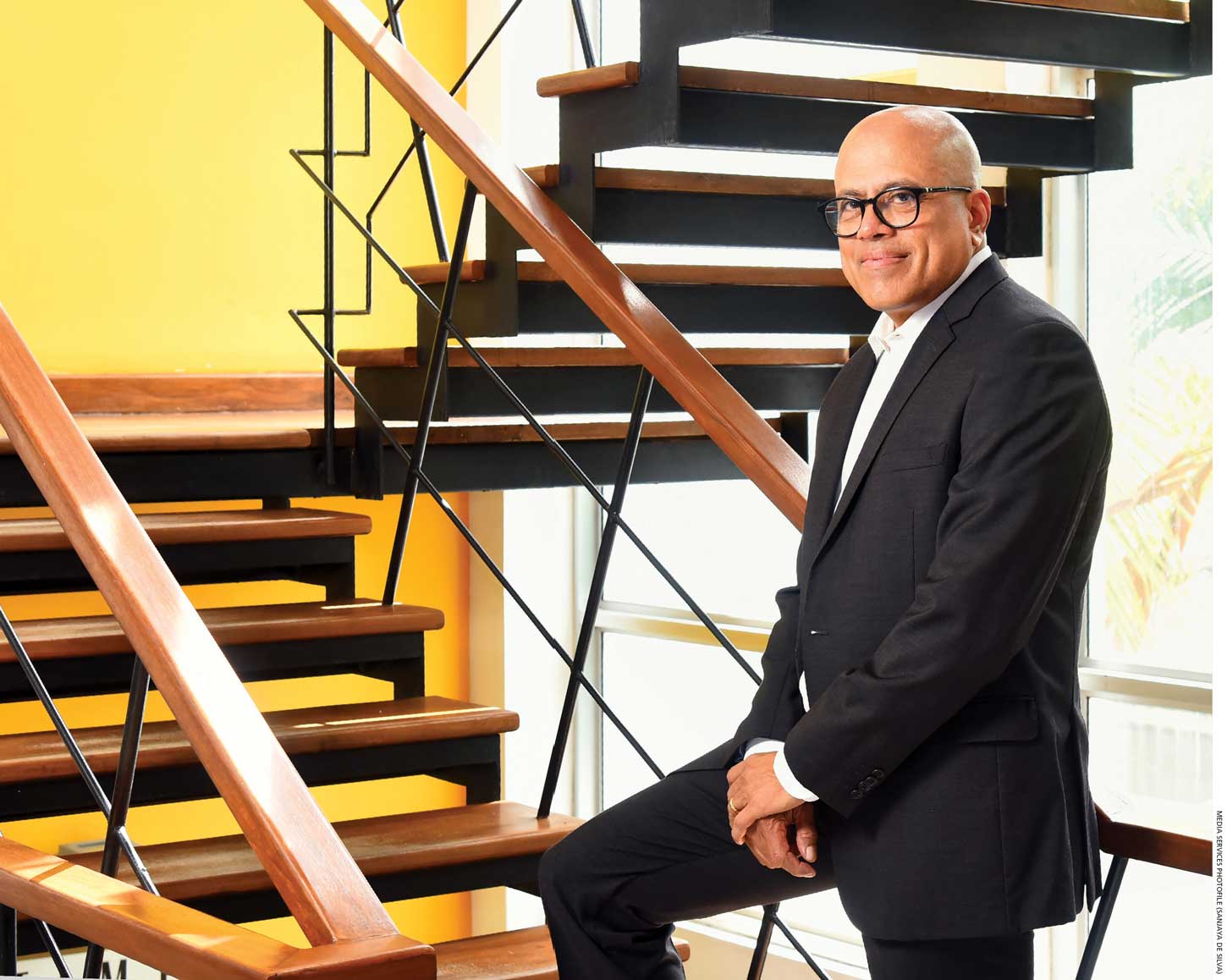 JOURNEY OF LIFE
Born in
August 1963
Alma mater
St. Joseph's College
Family members
Wife (the late Annouchka),
son (Arvindh) and
daughter (Amrita)
Wanted to be
An accountant
Is (but didn't want to be)
A hotelier
Drives
A Kia Sorento
Would like to drive
A Mercedes-Benz
A time you would like to go back to
Schooldays
Best advice received
Learn to say 'no'!
INTIMATE AND INSPIRING
Likes to play
Cricket
Likes to watch
Rugby and cricket
Most unforgettable event
The birth of my kids
Purpose in life
To live life to the fullest
Most remarkable person
Annouchka
Role model
None
UP CLOSE AND PERSONAL
Mantra to unwind
Meeting friends
Most hated chore
Washing dishes
Impressed by
Humility
Happy places
Home and work
Hobbies
Movies and music
Pet peeves
Incomplete or half-done tasks
What you think about when you're in the car
What's for dinner
Item on your bucket list for the next six months
Travel
Three items on the bucket list following retirement
Travelling, social work and learning to cook
Three must-haves
Wallet, phone and rosary
What would you like to have
I am content
A little-known fact about you
I use shampoo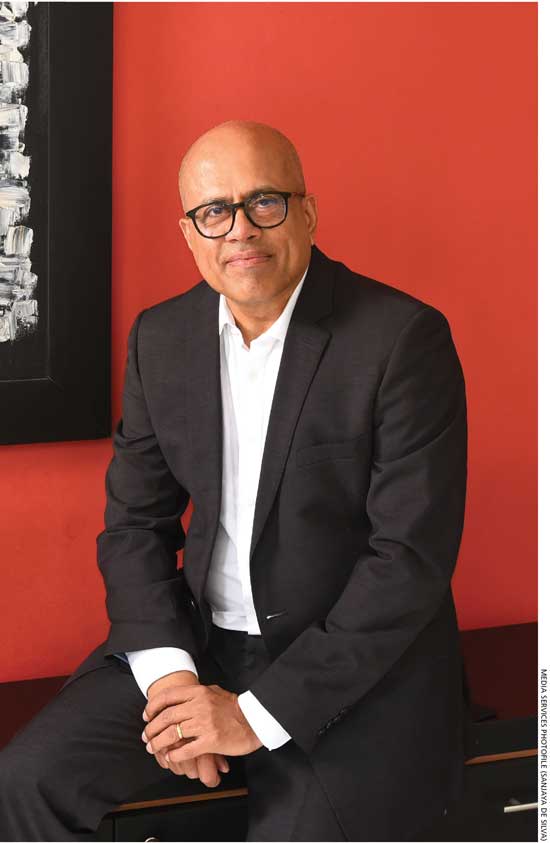 FAVOURITES
Day of the week
Thursday
Colour
Blue
Chill out spot
Home
Workwear
Formal
Leisure wear
Jeans
Brand
Under Armour
Cuisine
All food
Drinks or beverages
Gin and tonic, wine and cognac
Local holiday destinations
Habarana, Yala and Galle
International holiday destinations
Vietnam, South Africa,
Morocco and Europe
Restaurant
The London Grill
Actor
Sir Sean Connery
Musicians
Chris Martin and Coldplay
Author
John Grisham
Most loved among the above three
Chris Martin
Favourite quote
"It is an immutable law in business that words are words, explanations are explanations, promises are promises but only performance is reality."
Favourite international sportsperson
Shane Warne
Favourite local civil servant
None
Obsessed with
Getting it right the first time
Likely retirement destination
Sri Lanka
COMPLETE THE SENTENCE
When you dance, you look like…
Fred Astaire
The first thing you notice when meeting someone…
His or her grooming
You know it's going to be a bad day…
If I have a flat tyre
You're challenged by
Excuses
Recently laughed out loud when
I heard a good joke
Saddened when
Kids are impacted in any way
Love has the power to
Heal
Happiness is when…
I am with my friends and family
Sri Lanka will have a chance to develop when…
We have leaders with integrity
The world is need of…
Some healing
Message of positivity in these trying times
It's not whether you get knocked down – it's whether you can get back up
PICK ONE
Memory skills on a scale of 0-10
7.5
Most productive in the morning, noon or night
Morning
A hunter or gatherer by nature
Gatherer
Cook or foodie
Foodie
The most delightful word you can think of
Blessed
You consider yourself a student or teacher
Teacher
A technology that you think will transform the future
AI
Your most used word or phrase
Hi, how are you?
Workout preferences
Walking
Yourself in a few words
I am a confident, aspiring, open-minded and empathetic man
Motto in life
Work hard, play hard
Terrence Fernando is the General Manager of Cinnamon Red Colombo.