LIFESTYLE
Dr. Asha de Vos
In conversation with Ashwini Vethakan
JOURNEY OF LIFE
Born in
Colombo
Alma mater
Ladies' College
Family members
My father (Ashley), mother (Fatma) and brother (Ashvin)
Wanted to be
An adventurous scientist
Is
A marine biologist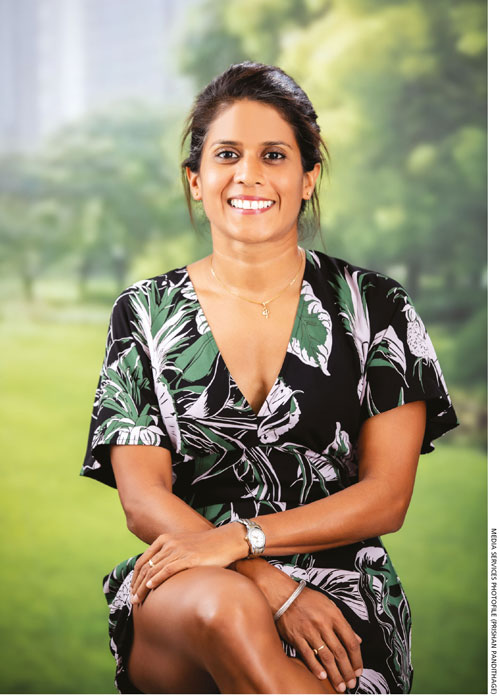 Drives 
My mother's Suzuki Swift
Moments you would like to go back to
I tend to be a person who looks forward and tries not to go back in time; I believe everything that's happened so far has made me the person I am today so it's all about looking forward
Best advice received
Do what you love and you will do it well
INTIMATE AND INSPIRING
Happy place
The ocean
Likes to play
Sports – I run, swim and cycle
Likes to watch
Comedies, true stories and foreign films
Saddened when
People overlook the voiceless 
Most unforgettable event
Seeing bioluminescence in the shape of dolphins while I was in the middle of the ocean
Success to you is
Living your best life so that others can live theirs
Purpose in life
To leave the planet a better place than I found it and nurture an ocean hero on every coastline
Three languages you'd like to learn
Spanish and Chinese (because I think it will be useful) – and I'd also like to be better at Kutchi because it is my mum's native language and I don't speak it very well yet
Items on the bucket list for the next six months
Go on an ocean adventure, finish my children's book, and get through this period being healthy and happy!
Items on the bucket list following retirement
I don't really have post-retirement plans because I want to keep doing what I do until I die
UP CLOSE AND PERSONAL
Mantra to unwind
List all the things I'm grateful for 
Most hated chore
Ironing – I hate it!
Impressed by
Kindness, passion and a desire to make a positive impact on the world
Hobbies
Reading, drawing and nature photography
Something new that you tried this year
Saying 'no'
Pet peeves
Rude people, misinformation and fake news, and people who don't have any regard for the environment
Unlikely food combination
Avocado, peanut butter and banana on a slice of toast
Workout preferences
I run, swim and cycle – they're my top three choices
Three must-haves
My watch, a notebook and something to read
The desired qualities you look for in a friend
Empathy, the ability to listen and a good sense of humour
One thing you would change about yourself
Nothing – I am happy with who and how I am. I think I was made this way for a purpose and can only fulfil that because of who I am
FAVOURITES
Day of the week
Wednesday – because it's in the middle of the week so you're halfway there!
Colour
Blue
Food
Sri Lankan food and cake!
Drinks
Gin and tonic
TV show
The Morning Show
Song
The Bare Necessities (from The Jungle Book)
Chill out spots
Anywhere my friends and family are
Favourite activist
Gampaha Division Forest Officer Devani Jayathilaka of the Forest Department Sri Lanka – the state official who fought for our mangroves
Places to eat 
I love Cafe on the 5th (it's one of my favourites) and Noodles
Actors
Jack Nicholson and Meryl Streep
Musicians
Eddie Vedder and Nina Simone
Book
The Song of the Dodo: Island Biogeography in an Age of Extinction (by David Quammen)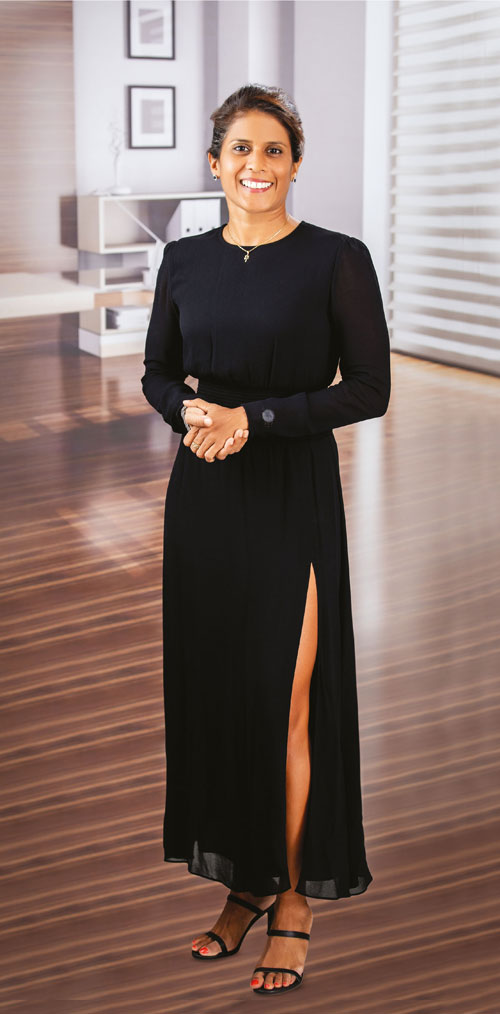 Brands
Nike, Aritzia, Patagonia and Speedo
Obsessed with
I want to drive positive change and make sure my life is useful to more than only myself
Likely retirement destination
I'd like to be on a yacht in the middle of the ocean
COMPLETE THE SENTENCE
The first thing you need after waking up
To look out the window and see the sky
The first thing you notice when meeting someone
His or her smile
Recently laughed out loud when
Watching an episode of The Office
Last gift to someone
A Lego set for my nephew
You know it's going to be a bad day when
I haven't had a good night's sleep the night before
You love the ocean because
It keeps us alive and is home to a magical kingdom
A new technology that will transform the future
I would like for something to be created that would make humans more empathetic towards nature
Children are
A gift
Sri Lanka in a few words
Stunning and filled with potential – and it's home
Your least favourite month in 2020
April
Your New Year resolution
I don't believe in New Year resolutions
PICK ONE
Most productive in the morning, noon or night
Morning
A leader or follower by nature
Leader
Cook or foodie
Foodie
Quality or quantity
Quality
The glass is half full or half empty      
Half full
Work or play after retirement
My life is a combination of both – and I don't believe in retirement
The most delightful word you can think of
Ocean
Your most used word or phrases
I love whale p**p!
Role models
My parents – I am who I am today because of them and due to being inspired by how they live their lives
Yourself in a few words
Adventurous and passionate with a desire to leave the planet a better place than I found it