LEAVENING ENTERPRISE
Charles Perera
Perera and Sons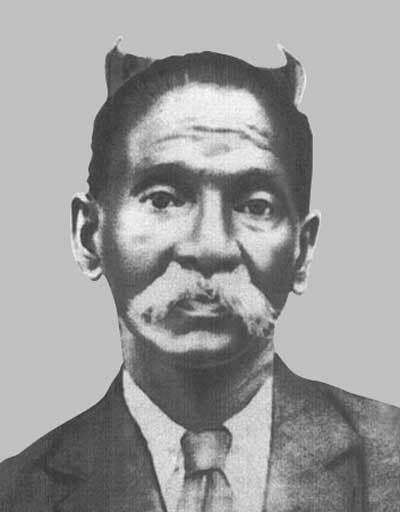 Charles Perera started small with jobs at the Grand Oriental Hotel (GOH) in the Colombo Fort. A new century had dawned and our island nation was still a British Colony named 'Ceylon.' He was yet another southerner – from a remote village Kodagoda – who had made the journey to the commercial capital.
By 1902, he was ready to set up on his own and opened a small bakery on Stuart Place in Colpetty. Perera was undeterred that he had only three assets: an old baking tray; a good head bāss (a modern day sous chef) called Anthony who was rather adept at his job; and his ingenuity.
The British ladies especially favoured the bakery products Perera sold door to door for their quality and soon, his bread and buns were the star of many a high tea.
His work ethic and love for baking has proved an enduring legacy to generations of descendants. The enterprise he founded – Perera and Sons (P&S) – is ably led today, a 120 years later, by his great grandson.
Charles Perera sold the business in the early 1930s to his son Kodagoda Albert Perera; and by then, it was considerably grander than the door to door trade he had launched. The 'junior Perera' introduced the next phase of growth by producing and selling iced cakes, wedding cakes and structures, which were in demand in the late 1930s.
Albert Perera installed the first electric oven in Sri Lanka and the business moved to new premises at Hyde Park Corner where the new Arpico hypermarket stands today. He revamped the look of the brand by introducing the trademark blue and gold colours to the logo he'd designed in London, and ran the operation until his demise in1968.
The next generation of progeny expanded Charles Perera's baking business by setting up a new production facility and rapidly expanded the chain of outlets. In step with prevailing trends, Perera and Sons diversified into restaurants – perhaps this would have gladdened Perera's heart as he himself started out at a hotel.
With the fourth generation at the helm, Gihan Perera – the Managing Director of Perera and Sons – who joined the company in 1986 has said: "Nothing came on a platter. I had to start at the bottom and prove that I could shoulder the responsibility."
His great grandfather would approve. Nothing had come on a platter – or a baking tray, for that matter – to him either.
Charles Perera: built a business one loaf a time.