CHALLENGING CORRUPTION
LEARNING INTEGRITY
Rajika Jayatilake explains the critical role that millennials could play in the battle against worldwide corruption
Young leaders from across the globe gather at Transparency International's (TI) School on Integrity in Lithuania every year to learn how to fight corruption in the future. The millennials are a generation like no other, being the first to enter a world connected every moment of every day.
With information available at the touch of a button, they're keenly aware of issues that passed by other generations for lack of knowledge.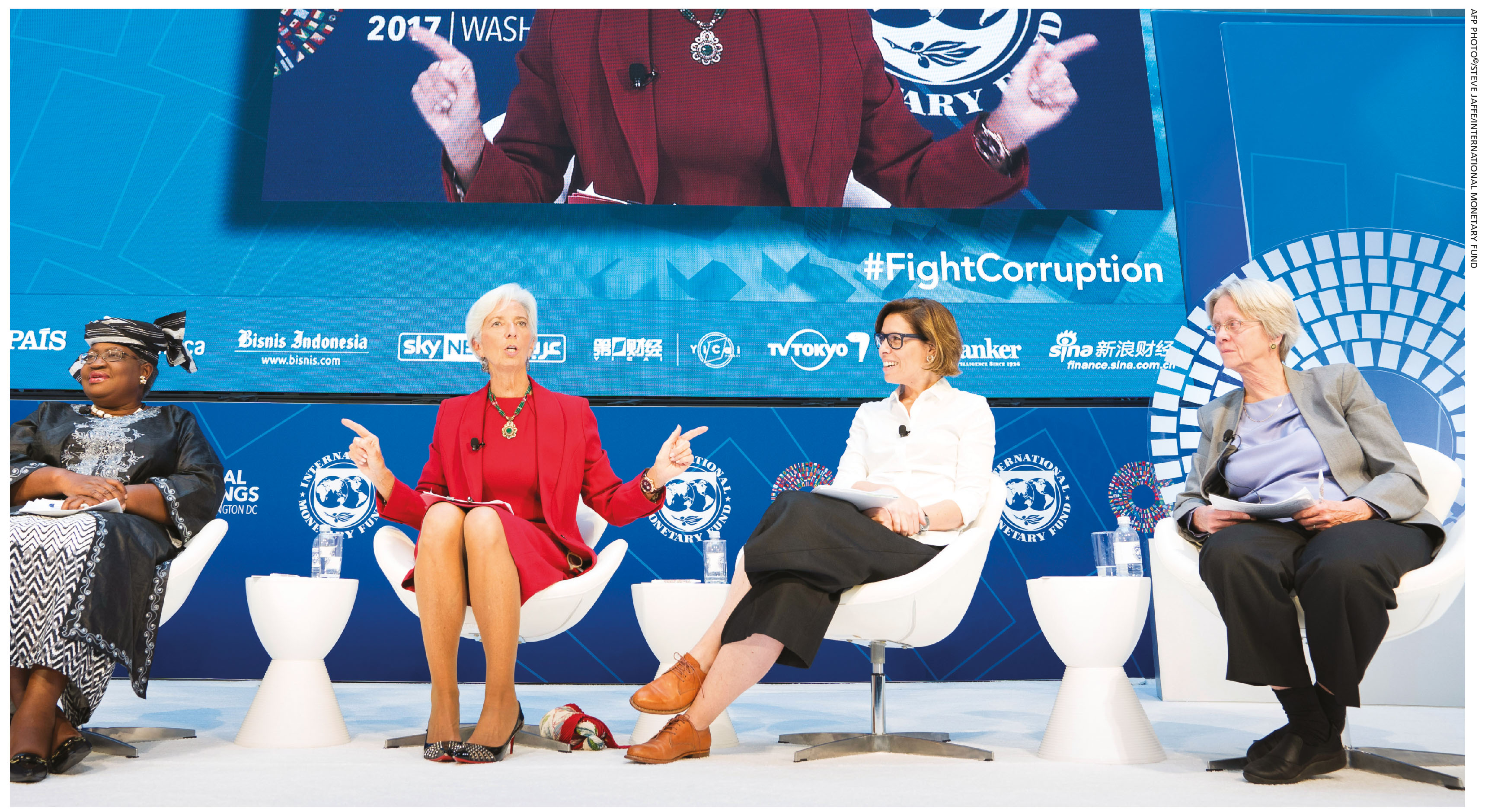 IMF Managing Director Christine Lagarde made a pertinent observation on millennial insight recently in Washington D.C. when she said: "A recent survey of global youth revealed that young people identify corruption – not jobs; not a lack of education – as the most pressing concern in their own countries."
Millennials understand that poor countries remain poor because of corruption especially in government. A 2017 World Economic Forum (WEF) survey found that 56 percent of young people across the globe believe that inequality in the world can't be resolved until corruption and the lack of transparency are addressed.
And with the global youth population amounting to 1.8 billion (the largest in history), their quest to end corruption could become the hallmark of their generation.
As millennial Elise Tengs – a board member of the International Student Festival in Trondheim 2015 – said, "fighting corruption requires a global perspective on local actions. The voices of the millennials are especially important in this regard as they're less interested in maintaining the status quo."
The relevance of this was not lost on TI, the international nonprofit focussed on fighting global corruption. Since 2010, TI has focussed on educating young people on how to fight corruption in their daily and professional lives, through numerous workshops and college credit earning education programmes. These are conducted through TI's School on Integrity in Vilnius in Lithuania – and are intended for older schoolchildren, graduates and young professionals below 35 years.
Since 2010, this school has been conducting state-of-the-art anticorruption and accountability training, offering the best anticorruption summer courses in the world. Since then, the school has hosted over 1,000 young leaders from 120 countries.
The 2019 summer course is scheduled to take place in July, and students will learn how civic empowerment tools can be used in fighting corruption in the public and private sectors.
While offering updates on and insights into the latest developments in fighting global corruption, the school will provide participants with the opportunity to practise implementing their own anticorruption strategies.
These students will spend a week learning from anticorruption and accountability experts. Acquiring peer-to-peer knowledge through school lectures, seminars, training sessions and field trips enables them to experience global knowledge in a local setting.
The aim is to allow theory and practice to blend, exposing them to fresh perspectives with an opportunity to think about new untested solutions. With its main focus being public interest, the education programme studies the public, corporate and nongovernmental sectors' vulnerability to corruption.
Lithuania has come a long way in its war on corruption and has implemented difficult decisions as anticorruption strategies, which is why the school is located in this country.
Corruption thrived when it was part of the USSR. And once it separated from the Soviet Union in 1990, state assets were privatised and new political parties came into being, opening up a host of fresh opportunities for corruption.
Though the Department of Organised Crimes and Corruption Investigation was established in 1993 to bring the situation under control, corruption raged on.
Then in 1997, the Special Investigation Service (SIS) was established under the Ministry of Internal Affairs with the aim of reducing corruption in government.
In 2001, 77 percent of Lithuanians accepted that corruption was an issue in public life but even in 2002, Lithuania was still struggling to defeat corruption.
In the meantime, the Anticorruption Education Center was established in 2009 with a focus on young people and in 2010, the School on Integrity came into existence.
Participating in an event to mark International Anticorruption Day in 2012, the President of Lithuania Dalia Grybauskaitė noted: "The fight against corruption should start at home and at school." This could be construed as an endorsement of the School on Integrity, which by this time was into its fourth year of existence.
Cofounder of TI and anticorruption oriented civil society leader Frank Vogl told millennials recently that his generation "made a start; yours will make the change." And TI's Managing Director Cobus de Swardt added: "Grassroots outrage at corruption has never been greater."
The millennial outrage on corruption is fed by the global information they have access to on the internet and through social media.
As they exchange information and frank opinions, millennials want to know what they can do about it. They attend the school with great determination to make a difference in a culture muddied by corruption. As American musician Kurt Cobain said, "the duty of youth is to challenge corruption."