LEADING BRANDS PROFILES
Samsung
Q: Being a renowned global leader in innovation and technology, could you describe Samsung's brand journey so far?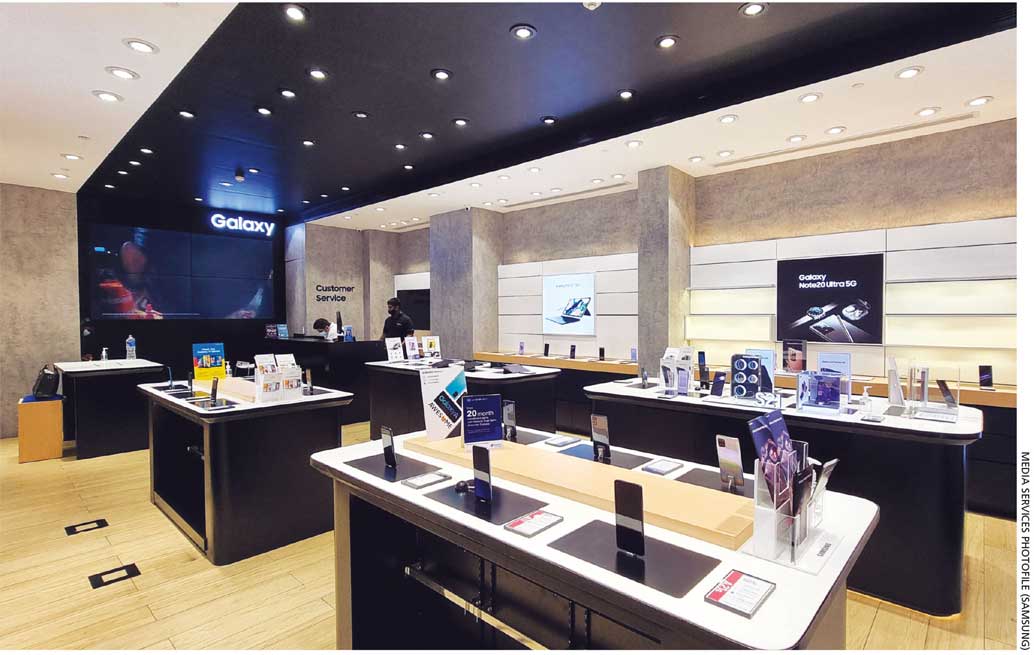 A: Samsung was founded more than 80 years ago, commencing as a trading business that grew into a technology company in South Korea with a strong domestic reach.
Today, it is the fifth largest brand in the world, according to Interbrand's Best Global Brands 2020. This has been possible solely because we always keep our consumers at the centre of everything we do.
Samsung has been operating in Sri Lanka since 1983, positioned as the No. 1 smartphone brand for seven consecutive years in this country, as well as the leading TV and refrigerator brand.
Over the years, we have built strong relationships in Sri Lanka, and work with John Keells Holdings, Softlogic Holdings, Singer, Singhagiri and Damro. We've partnered with several retailers because we want to ensure that we cover the entire island and offer customer convenience.
For mobile phones, we have more than 3,000 dealers islandwide and also work with leading telecom entities.
Q: To what extent has the brand been affected by the pandemic?
A: To be honest, 2020 was a tough year for the world. Business is always changing; it has always been tough but having worked with Samsung Electronics for nearly 23 years, I can say that last year was the toughest by far.
Having said that, the tech industry managed better than the others, in my view. The emergence of working from home (WFH) and online learning for students last year ensured strong double digit growth in smartphones, tablets, televisions and refrigerators.
We witnessed demand for our consumer electronics products soar as consumers opted for those that offered convenience while they worked and studied from home.
Q: Is the brand socially conscious, in your opinion?
A: Globally, Samsung supports several causes and here in Sri Lanka too, we have many projects planned. Some have been delayed due to the current situation but we hope to begin soon.
One such project that we conducted last year was donating Samsung tablets to the Ministry of Health to enable the government's e-health system to offer free telemedicine services through the MyDoctor app. This enabled consultants to diagnose and treat patients remotely from their hospitals.
Additionally, all Samsung employees donated a day's salary to the COVID-19 Healthcare and Social Security Fund. Giving back to the community is part of our core value of co-prosperity.
In another project, we will be supporting technical vocational schools in Gampaha by providing them high-tech equipment.
This is a project that we hope to expand across the island so the initiative in Gampaha will be significant, enabling us to gain perspective of what these vocational schools lack in terms of tech support and areas in which we can help them.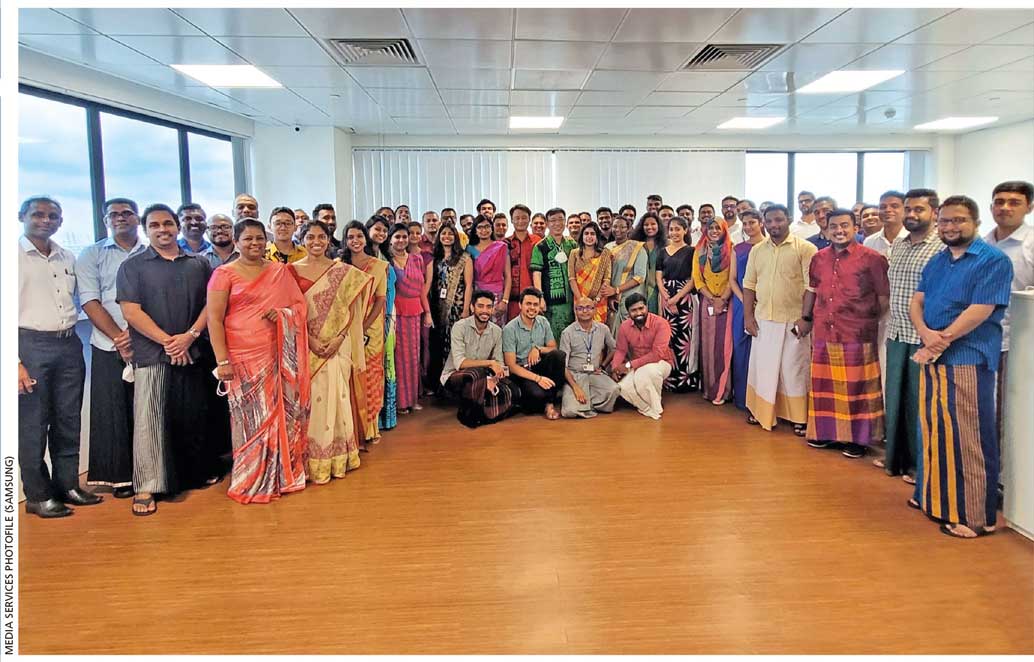 Q: How does your organisation look to cater to future generations?
A: Our company is powered by a vision – we want to understand what people need and want; then push the limits of what technology can do; and finally, we introduce designs that make our innovation more relevant to everybody's lives so that we can offer people new experiences through aspirational products and services.
This kind of vision being at the heart of Samsung has helped us develop numerous 'world firsts.' For such groundbreaking innovations to come to fruition, we're constantly listening to our consumers – especially gen Z and millennials.
Q: What forms of marketing does the company favour – and why?
A: In today's world, we have a strong focus on digital marketing – especially when we're connecting to our core gen Z and millennial audiences. Digital marketing is very focussed; we're able to target specific audiences through it, more so than ever before.
Q: And last but not least, how do global giants such as Samsung ensure a brand's longevity?
A: Samsung Electronics believes that a company is its people, with our achievements and growth being the result of our people and their skills.
With them being our core asset, we are proud of the creativity and diversity of our staff, and prioritise providing an environment in which they can grow, fulfil their potential, innovate and perform at their best.
We are committed to innovating today with our technology to create a better tomorrow based on a deep understanding of what people need and want.
Our drive for innovation is displayed in our substantial financial and resources investments where we invested US$ 18.6 billion in R&D globally last year.
website: www.samsungsrilanka.lk