LEADING BRANDS PROFILE
Keells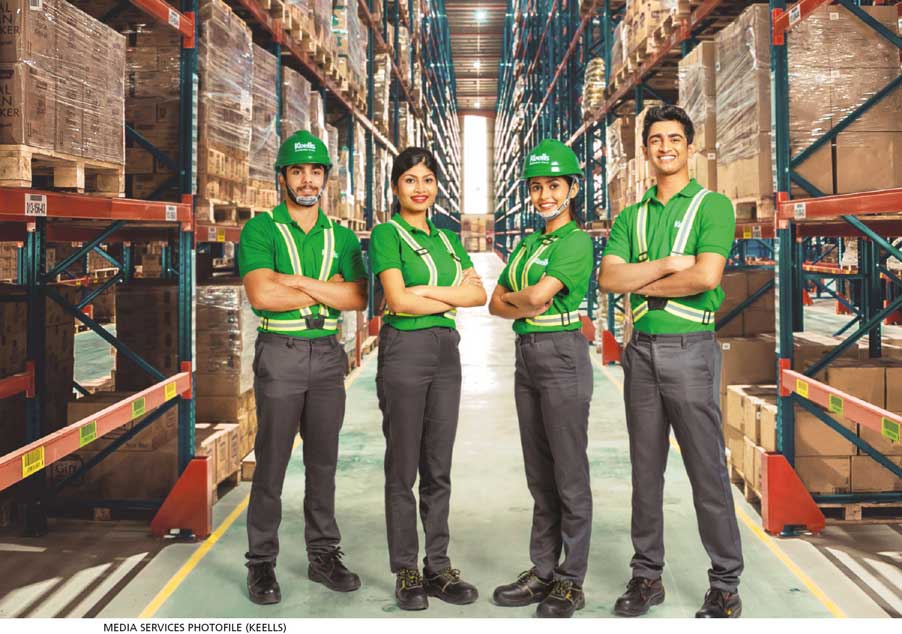 Q: What is your brand purpose and how does it add value to stakeholders?
A: The core purpose of our brand is to improve the quality of life of the nation. This commitment is our raison d'être; and it is infused with our values of innovation, integrity, excellence and caring.
Our core purpose drives us to holistically add value to the entire retail ecosystem: providing customers a world-class shopping experience; collaborating with farmers and suppliers; empowering Sri Lanka's youth; uplifting local communities; and contributing towards environmental sustainability.
Q: In March, Keells Supermarkets invested Rs 4.6 billion to launch a state-of-the-art centralised distribution centre (DC). How does this change the game?
A: Our new DC in Kerawalapitiya is a 260,000 square feet warehouse – the largest technologically advanced facility in modern retail in Sri Lanka.
The DC counts many firsts: it operates on a SAP Extended Warehouse Management System powered by Microsoft Azure cloud; and its fully automated tray wash plant is the largest such machine in Sri Lanka.
This new DC centralises dry, fresh and chilled products in one location, optimising space and energy for Keells; it also saves time, costs and effort for small-scale distributors. Staff adhere to robust health and safety measures, and participate in training programmes that focus on ensuring diversity and inclusivity for female employees.
Q: How is the new Lauries Road outlet elevating Sri Lanka's supermarket shopping experience?
A: The new outlet takes the local supermarket offering to a new level with many unique features such as digitally enhanced customer touchpoints including 'scan & go' units, self-checkout counters and food ordering kiosks.
With its dark finishes and neon signage displays, the ambience exemplifies its core proposition – i.e. world-class shopping experiences. The store even showcases a mural by small-scale local artists celebrating the locality.
The outlet offers an extensive range of exclusive items at reasonable prices and a new range of ready-to-eat food. It also houses the Keells Kafe, which serves snacks and beverages at affordable prices.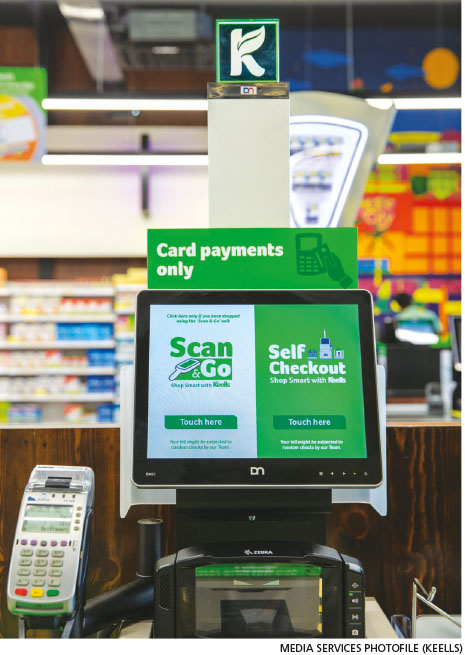 Q: How has Keells integrated technological advancements into its operations?
A: A key differentiation of Keells is its continued commitment to pioneer technology adoption in all aspects of retail – customer convenience, supply chain efficiencies, employee learning and more.
There are many examples of how we keep abreast of the latest technology to meet customer and stakeholder expectations: the revamped e-commerce site, a mobile app and WhatsApp BOT; the new and technologically enhanced DC; the Keells Advanced Network Exchange (KANE) platform that digitises all supplier collaborations; and the Keells Konnect staff app and e-learning platform, which provide employees with communication and development resources.
Q: So how does Keells uplift the lives of farming communities?
A: We work with over 4,000 farmers via eight collection centres across the country.
The latest collaboration with the Smallholder Agricultural Partnership Programme and Ministry of Agriculture enabled Keells farmers to develop skills as 'agripreneurs' driving the use of innovative technology like greenhouses, transplanters, drip irrigation and insect-proof netting, to encourage sustainable agricultural practices among farmers – including youth and women.
We also provide technical support on demand while offering higher education and English language scholarship programmes for communities with the support of the John Keells Foundation.
Q: How does Keells support small businesses?
A: Small-scale businesses have been disproportionately impacted by the pandemic and prevailing economic crisis. The Keells Podi Business Thana programme provides go-to-market skills to selected micro, small and medium enterprises (MSMEs), and on-boards a few of them to Keells.
Furthermore, small-scale street vendors were provided the space and infrastructure at selected stores to sell their products. We also focus on small and medium enterprises (SMEs) linked with us; we help them obtain quality certifications to support them in their journey of growth.
Q: And how does the brand embrace sustainability?
A: As a responsible corporate citizen, we find innovative solutions to contribute to environmental sustainability and make meaningful differences to our stakeholders.
We continue the journey of reducing our impact on the environment – by reducing the polythene bags used within the chain and leveraging on renewable energy with a total installed capacity of 9.75 MW where energy generation can cover over 10,000 average Sri Lankan households' electricity consumption for a month.
Innovative initiatives like 'perfectly imperfect produce' and food redistribution programmes to charities help us engage with our communities. We also collaborate with the Vocational Training Authority of Sri Lanka (VTA) and National Apprentice and Industrial Training Authority (NAITA) to provide train-the-trainer support to empower the 5,000-plus youth we employ, which is a continuing priority for Keells.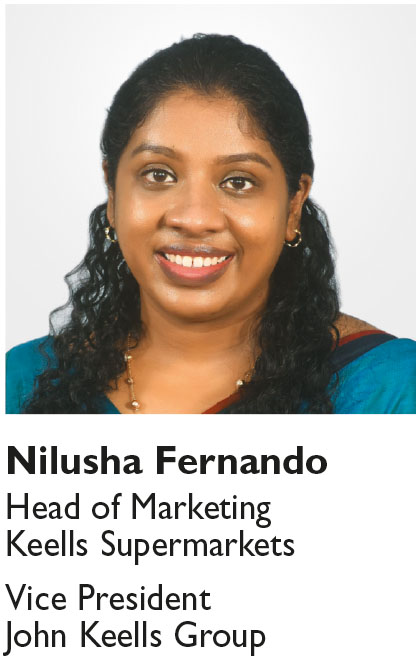 Telephone 2303500 Website www.keellssuper.com