LAUNCH OF CEYLON TEA PROMOTION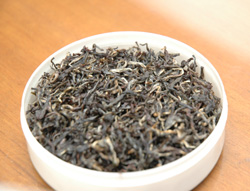 Coinciding with the 150th anniversary of the local tea industry, Sri Lanka is set to launch a new global campaign to promote Ceylon Tea under the Lion logo to 12 countries from February. The initiative will be financed through money collected from the Tea Cess, a fund created in 2010.
While Russia remains the largest market for Ceylon Tea followed by Turkey, Iraq and Iran, the launch of the global promotion is expected to capture new markets, while boosting the Ceylon Tea brand.
The campaign will kick off in Russia during the Prodexpo trade fair in Moscow, which will be attended by Minister of Plantation Industries Navin Dissanayake.