LARGEST TERMINAL IN SOUTH ASIA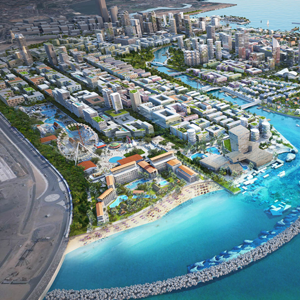 Colombo Port's East Container Terminal (ECT) is set to become the largest and deepest container terminal without incurring any foreign funding. South Asia Gateway Terminals (SAGT) is currently the largest container terminal at the port.
Colombo Port's three terminals – viz. the Jaya Container Terminal, SAGT and ECT – are continuously occupied and hence, cannot accommodate massive tankers and ships. Moreover, their depths don't permit access to large vessels.
The ECT development project set to be launched in three months will help ease this burden by providing berthing facilities to some of the largest ships and tankers in the world.
Minister of Ports and Shipping Mahinda Samarasinghe said he would call for worldwide tenders for machinery to be set up at the ECT once cabinet approval is obtained. He estimates that it will take a minimum of 15 months to produce and deliver the machinery required for this project.