KRESTON
Transfer Pricing Seminar by GT (Grant Thornton) India with Kreston Sri Lanka
Kreston Sri Lanka in collaboration with GT (Grant Thornton) India conducted a seminar on Transfer Pricing at Movenpick Hotel Colombo on 21 August. The session was conducted by Kapila Atukorala, Tax Partner, Kreston Sri Lanka, Munjal Almoula, Engagement Partner, GT India and Nandakumar Raman, Tax Director, GT India who highlighted the Transfer Pricing Regulations and shared their insights on crucial concepts, risks, benefits and legal must-knows of Transfer Pricing for the purpose of clear financial reporting and taxation. The session was truly insightful and there were definitely a lot of takeaways.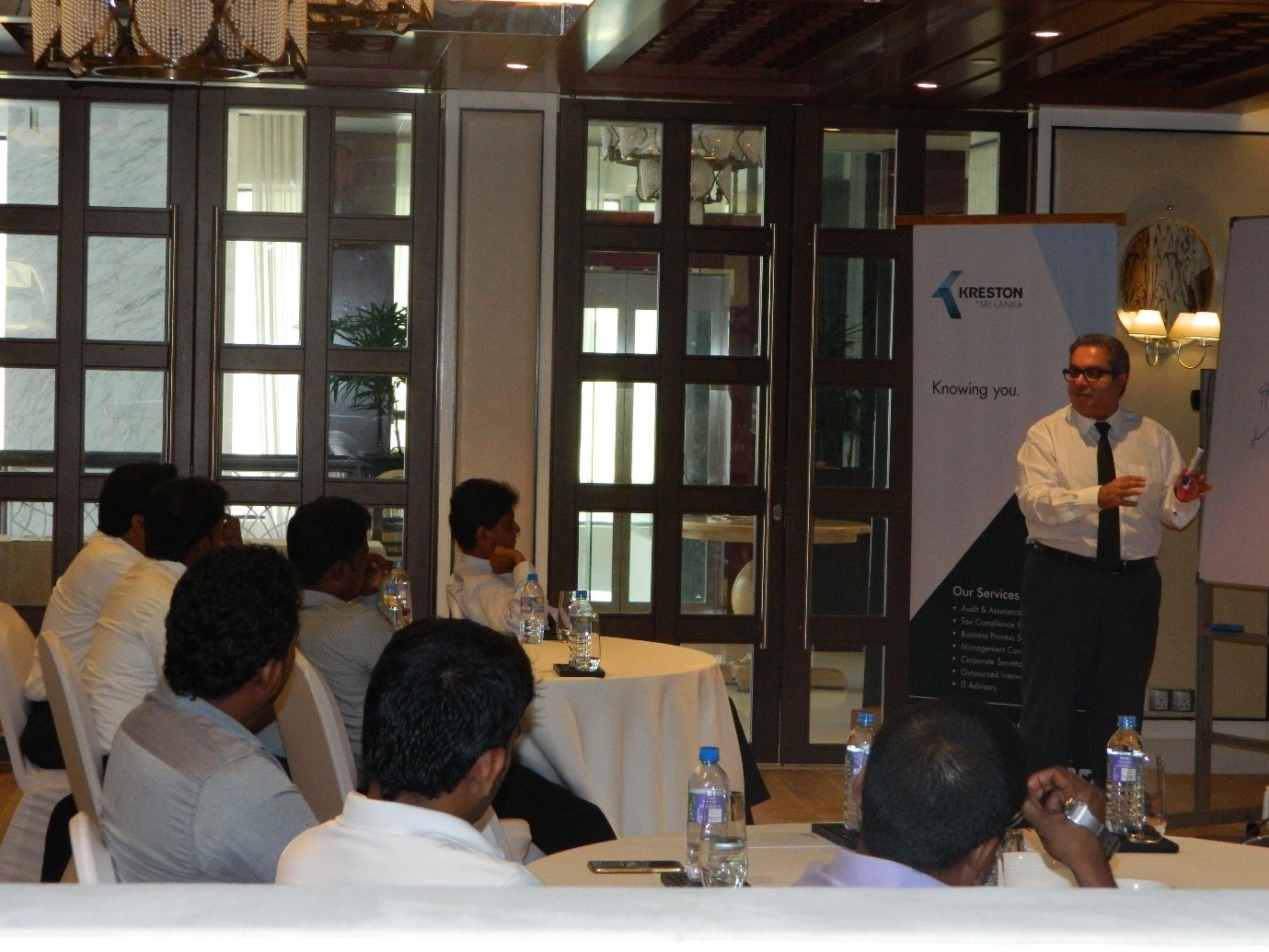 Kreston Sri Lanka, established in 1932 is one of the most reputed chartered accountancy firms in Sri Lanka and is a member firm of Kreston International. Kreston International is a global network of independent accounting firms. In 1996, Kreston Sri Lanka was appointed as the correspondent firm (in Sri Lanka) of Grant Thornton International Limited (GTIL) which is currently the 5th largest accounting and management consulting firm in the world.
Although a correspondent firm to GTIL, Kreston Sri Lanka is also (as good as/ practically) GT Sri Lanka because of the close association that they share. Through this close partnership with GTIL, Kreston Sri Lanka has access to the international network of GTIL firms. This helps Kreston Sri Lanka provide access to international audit, tax and consultancy methodology and expertise to its clients.
Complying with both local and international auditing standards, Kreston Sri Lanka provides the best Assurance, Advisory, Tax and Outsourcing Services. Its belief and adherence to GTIL's philosophy of "Instinct for Growth" is what sets Kreston Sri Lanka apart from the rest.
GT India is the 5th largest assurance, tax and advisory firm in India, helping dynamic businesses grow. With over 3,000 people in over 13 locations across the country, it is one of India's largest firms. GT India provides robust compliance services to dynamic Indian global companies, helping them overcome/ face the challenges of growth as they globalise.
Transfer pricing is a concept that is of increasing importance to businesses especially those with cross-border intercompany transactions. It is therefore essential that companies and businesses are aware of the transfer pricing regulations in place. Kreston Sri Lanka, in collaboration with GT India, did a commendable job in enlightening the business leaders who attended the seminar.