KPMG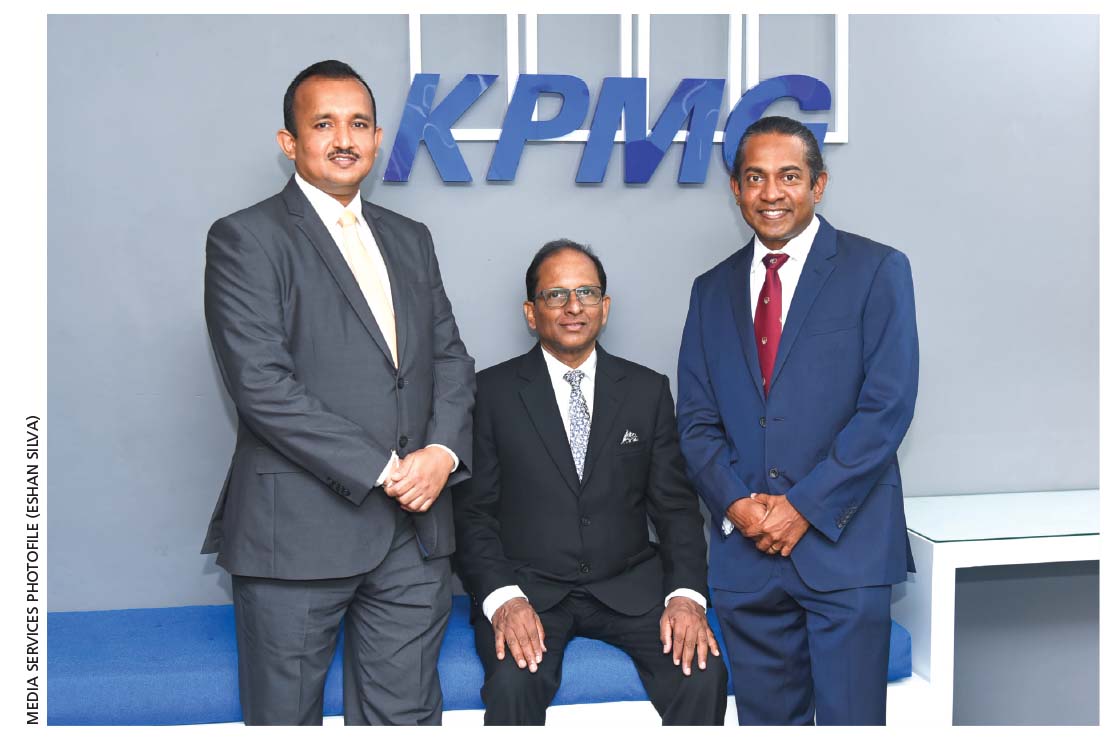 Q: Tell us your view on the delivery centre partnership between KPMG Sri Lanka and KPMG Cayman Islands?
Yohan Perera (YP): KPMG has been in existence for 125 years, and continues to invest heavily in people and technology, which are our critical success factors.
This partnership is a landmark event since it will showcase our potential, quality of service and strength of network. We appreciate KPMG Cayman Islands for giving us this oppor­tunity particularly during these challenging times.
Q: What qualities should an audit firm have to be considered a trusted service provider?
YP: To be a trustworthy professional service provider, which we at KPMG always aim to be, the main thrust is audit quality.
KPMG continues to invest significantly in audit quality. This means noteworthy ongoing investments in our system of quality management, global monitoring of audit quality, enhanced support, technology and continuous training for people.
In order to maintain audit qua­lity, we also need to have strong values, which are embedded in our day-to-day activities.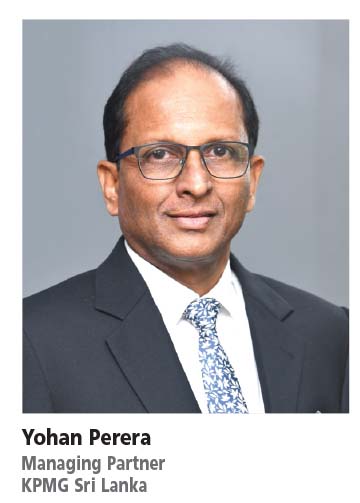 Q: In what ways can delivery centres benefit and address key challenges faced by professional services firms in the world?
YP: The delivery models in all professional services firms are evolving with greater investment in technology and automation of processes. Changes in business and regulatory environments, and shifting demographics, require new skills and expertise.
Resources and talent, which are limited, need to be employed in the most efficient manner. Collaboration with delivery centres can assist in enhancing efficiency in some jurisdictions while providing opportunities for staff based in other locations.
Q: What drives KPMG Sri Lanka to achieve excellence when providing delivery solutions to other KPMG offices in the world?
YP: Our locally trained staff is successfully working in many KPMG offices across our network today. We are also working on virtual secondments with some of our KPMG offices, which was an innovative step taken in response to the pandemic when borders were closed in many countries.
By opening delivery centres, we can retain our talent in Sri Lanka. Armed with the right blend of experience and training, we are confident of offering a high quality of service to other KPMG offices through our delivery centres.
Q: How does KPMG Sri Lanka and its delivery centre fit into KPMG Cayman Islands resourcing strategy?
Arukshan Rajamohan (AR): KPMG Cayman Islands is recording double digit growth and looking for more talent to expand. In the last 11 years, we set up three delivery centres in India, Jamaica and the Bahamas. Now we are in Sri Lanka as the need of the hour is audit professionals. And this requires us to further expand our options for nearshoring and offshoring.

Q: Why now and why KPMG Sri Lanka?
AR: We are grateful to KPMG Sri Lanka for coming through with the required resources this audit season as we had some serious staffing challenges due to COVID-19 related travel delays and the 'Great Resignation' that's happening in the world.
KPMG Sri Lanka is able to provide us with well trained and experienced local accounting professionals who are capable of producing quality work. We are grateful to them for helping us. Since Sri Lanka also has one of the largest pools of accountancy students outside the UK, we
want to be in Sri Lanka.
At KPMG, we're committed to creating a purpose led, values-driven culture and providing
our people with opportunities to grow. We will enable staff to transfer to the Cayman Islands if they meet our expectations with the required experience and work ethic during their tenure at the delivery centre in Sri Lanka. There are also short-term stints on offer for trainees and students.
Further, with the relationship we have with KPMG in the UK, Canada and the US, there are plenty of career opportunities to gain global experience and earn foreign currency.
Q: What are your plans for the delivery centre in Sri Lanka, and how it's going to be led and managed?
AR: We will be deploying a team extension model in Sri Lanka with a dedicated local team to work on our client portfolio. A team lead will look after our team interests, and we will rely on local KPMG architecture to handle policies and systems.
Technology is at the heart of everything we do in the Cayman Islands and we have invested in a cloud-based audit documentation tool that can be accessed from anywhere. We also look forward to learning and collaborating with KPMG Sri Lanka as we incorporate more technology into our processes.
Q: What are your plans for the future and how do they expand KPMG Sri Lanka's opportunities to help other KPMG offices?
AR: We are starting small but with growth there will be more opportunities that will accelerate our journey. I am the Head of Audit for the Cayman Islands cluster including the Bahamas and the British Virgin Islands. We are also recruiting software developers, IT audit, FRM and valuation services, internal audit and audit quality monitoring professionals.
We are going to help KPMG Sri Lanka credentialise so that it can help other KPMG offices and be part of the global talent corridors programme beyond the Cayman Islands.
Q: Tell us about the history of delivery centre operations in KPMG Sri Lanka.
Chamara Abeyratne (CA): We began delivery centre opera­tions in 2019 with a great team
of dedicated professionals. Our focus has always been on ensuring the delivery of high quality services while providing various opportunities for young professionals in Sri Lanka to work on overseas engagements.
We have been continuously exploring opportunities to serve other member firms in our network. Working together with KPMG Cayman Islands will enable us to stand out and demonstrate to other member firms what we are capable of delivering.
Q: What kind of an experi­ence can KPMG Sri Lanka's audit team gain by part­nering with the Cayman Island delivery centre?
CA: KPMG Sri Lanka has produced many professionals working globally in leading positions and we always believe in providing the right exposure to our people. This delivery centre will have dedicated resources working with KPMG Cayman Islands and they will become part of a bigger KPMG network.
Our professionals will use this opportunity to gain the right exposure by understanding overseas businesses and regula­tory environments while working with different financial reporting frameworks such as US GAAP.
Further, it will also provide openings for learning best practices while working under direct supervision of the engagement teams of KPMG Cayman Islands. This will certainly enhance
their careers, skills and competencies. Therefore, I believe this initiative will enable us to produce professionals with global experience and expertise.
Q: How will accountancy professionals in Sri Lanka benefit from the delivery centre arrangements with KPMG Cayman Islands?
CA: The biggest challenge we have as a country at this point is retaining talent. While staff work in our delivery centre, they are always part of a global team and can set their career path globally. We believe this initiative will help us retain exceptional talent within the country.
Partnering with KPMG Cayman Islands and growing quality resources is our first step. We will be delivering services consistently within a strong system of quality control processes as we proceed on this journey. We believe this could be the springboard to expand to other KPMG member firms in the future.
Telephone 5426426   |   Email kpmgsl@kpmg.com    |   Website home.kpmg/lk