KELSEY HOMES
Q: Why has Kelsey Homes focus­sed on gated living?
A: Several factors are driving the trend of gated living. A gated community offers a unique lifestyle that promotes active outdoor interactions with like-minded people in a very safe environment replete with conveniences and recreational facilities. Kelsey has developed many gated communities in and around Colombo's suburbs over the last 35 years. Some are in highly residential areas whilst others were developed by bodies of water and the serene countryside. Much of our developments are semi-luxury or luxury with varying elements of common recreational facilities.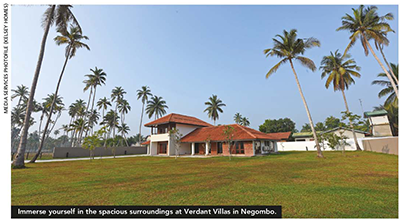 Q: What are the benefits and drawbacks of gated communities?
A: One must recognise the various types of gated communities. Some developments offer basic and legally required common facilities, and are merely land sales. And then there are well thought out and planned developments that create their own lifestyles. If you were to walk into a gated community such as Templer's Square, you'd find children playing, taking dogs on walks, swimming or strolling, and chatting to one another. It's about socialising with people; and kids and teenagers playing, and being around others from similar age groups.
Enjoying the outdoors and adapting to an outdoor lifestyle can be achieved more easily in a gated community thanks to the nature of planned layouts that offer various outdoor options within the confines of the complex. This is becoming important as kids are more indoor bound as they have num­erous electronic entertainment options.
Security may be the most important factor. This is not solely in the physical sense but also the people on whom one can depend when there's an emergency. For instance, a Templer's Square resident was cared for by neighbours when she suffered a heart attack – one of many instances of people helping one another in well planned gated complexes.
The drawback is a homeowner or tenant who does not follow the development's rules and regulations. In most instances however, homeowners are able to take action against such people through management councils.
Q: How important is facility and building management?
A: It is of utmost importance in apartments and gated communities. Facility management is necessary because there are common elements that need maintenance, and common services such as security and janitorial services that have to be monitored. Ideally, these services should be obtained from professionals as most homeowners may lack the necessary time or expertise. However, in some high-rise and gated developments, homeowners manage these services effectively. It is a decision to be taken by homeowners based on the needs of each development.
Q: Are fears of a real estate bubble valid?
A: The issue is with the increasing cost of land rather than the price of apartments. However, the CIFC (Port City) development is the best indicator of there being immense potential for development, which will eventually expand to neighbouring suburbs. The benefits of real estate developments must be enjoyed by all the sector's stakeholders – i.e. from land owners to developers and even­tually, homeowners. When prices are artificially inflated, demand and supply will take corrective action. However, I think we're far from hitting the real estate sector's ceiling.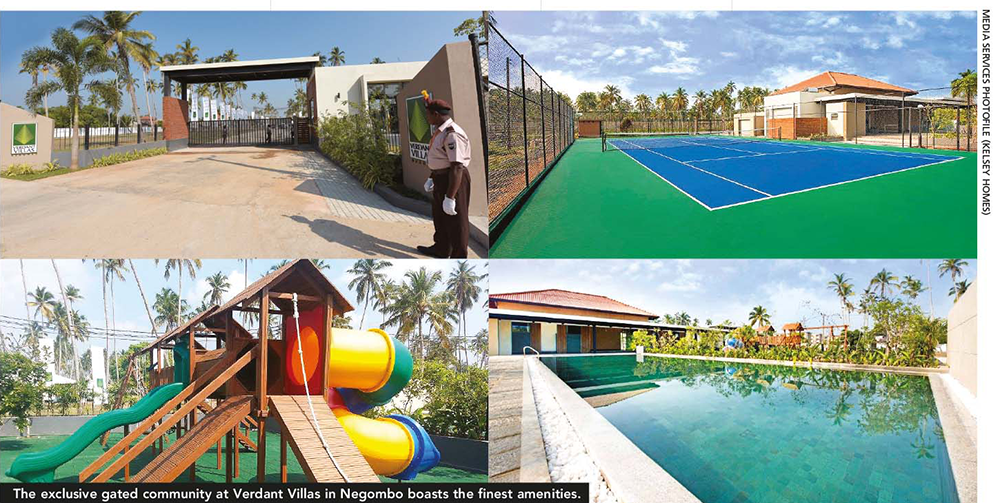 Q: How do you cater to customers' diverse needs?
A: We believe that customers' diverse needs should be met through diversified projects rather than a single project that aims to fulfil them. It is important to have like-minded homeowners within developments to promote cohesive living among residents.
Diversified needs have to be met by broad based and well-established developers. We do this through diversified developments. Armed with this knowledge, we recently ventured into the development of apartments; and we're considering adding high-rise apartments to Kelsey's portfolio in the future.
Q: How is Kelsey different from its competitors?
A: In this age of unrestricted access to technology, knowledge and expertise, it is becoming increasingly difficult to differentiate companies by their capabilities. Successful companies are those that are able to plan, develop and deliver different concepts through diversified projects.
Differentiation in projects can be attributed to location, concept and the target market. Following this, the design, facilities and price points would differentiate projects from one's competitors.
Q: What were the reasons for picking Negombo for your latest project?
A: Sri Lanka's infrastructure development in terms of highways has altered the landscape and mobility options in the country. Colombo's business district is ever expanding towards the suburbs and pushing residential zones to its periphery.
Our project Verdant Villas in Negombo was conceptualised as a spacious luxury residential oasis of large 40 perch blocks with easy access to the beach, the city's hospitality sector, the airport and Colombo. It should be ideal for families with young children and as a spacious retirement option in a pleasing environment.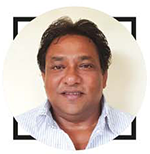 Shivanka De Zoysa
Chief Executive Officer
Telephone 5355255  |  Email sales@kelsey.lk  |  Website www.kelsey.lk