JOHN KEELLS HOLDINGS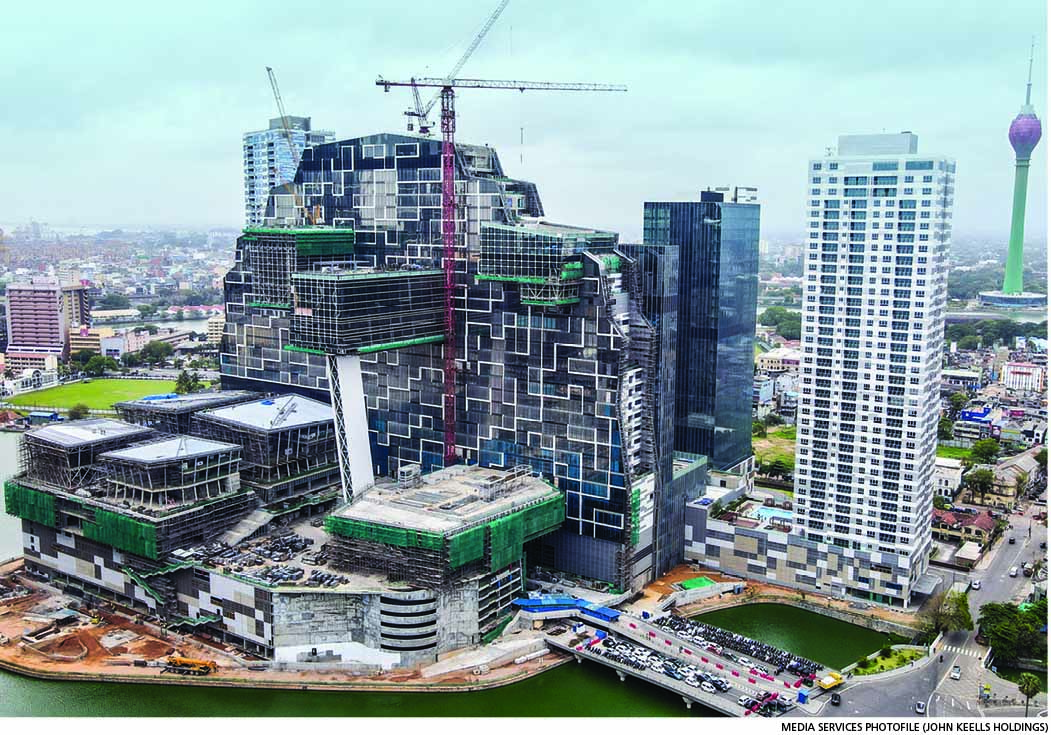 Q: What does it mean for you as a corporate to be ranked in the Transparency International Sri Lanka (TISL) report 2022?
A: We place utmost emphasis on the group's corporate governance framework, whereby we endeavour to create an enabling environment for sustainable growth. This governance philosophy is institutionalised across all our businesses and represents the foundation for the group's achievements over the years.
The group's governance framework has been pivotal in creating continuous value for all our stakeholders; and more importantly, it has created integrity and trust in the organisation.
Our ranking in the TISL report is testimony to the group's regularly reviewed and updated governance framework, which aims to reflect global best practice, evolving regulations and dynamic stakeholder needs, while maintaining its foundational principles of accountability, participation, integrity and transparency.
We are humbled by the independent validation of our efforts in striving to maintain the highest standards of disclosure.
Q: How important are good governance practices for a private sector company?
A: We believe that a well-grounded corporate governance framework is vital in operating in an environment of dynamic corporate change, global volatility and shareholder activism; it is pivotal in enhancing accountability to diverse stakeholders, ensuring corporate fair-mindedness and creating sustainable value.
John Keells Holdings (JKH) is a meritocracy, and we strive to empower our people to perform to the best of their ability and deliver value to the organisation. In such environments in particular, it is equally important to have the foundations of governance firmly embedded and widely disseminated across the organisation. This, I believe, is the bedrock of ensuring a truly agile organisation.
Whilst good governance encompasses many aspects, if I were to focus on shareholders, private sector companies – especially listed companies – have diverse shareholder bases. For JKH, a significant proportion of our shareholders as foreign institutional funds further amplifies the need for a sound governance framework to maintain transparency, trust and integrity in line with global best practice.
Strong governance practices are a key part of the investment or credit decision of investors and this is ever increasing.
JKH recently concluded a number of landmark transactions: we secured a US$ 175 million loan facility from the International Finance Corporation (IFC); US$ 80 million through an equity private placement to the Asian Development Bank (ADB); and refinanced a US$ 395 million syndicated project loan facility for Cinnamon Life – despite the challenging macroeconomic circumstances.
The governance of the group and the transparency of disclosures were key considerations towards these investors successfully concluding these transactions.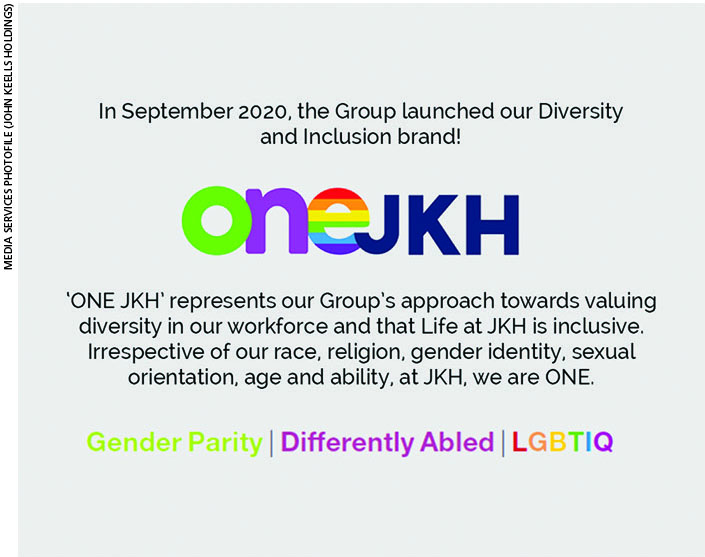 Q: How important is the independence of the board of directors – especially in listed companies?
A: We see an increased emphasis on board independence by stakeholders, stock exchanges and regulatory bodies worldwide. For a board to be effective, companies must take steps, both in their structures and nominating procedures, to foster independent decision making and mitigate potential conflicts of interest that may arise.
Improved governance and higher independence can be achieved through various checks and balances while not compromising on the underlying operating model of a corporate. For example, at JKH, the board comprises two Executive and five Independent Non-Executive Directors, and board nomination is done through a majority independent board sub-committee.
Given the various complexities that may require a multifaceted approach to independence, we believe that a 'one-size-fits-all' approach through mandating a checklist for independence – for example, the segregation of the roles of Chairman and CEO – may not necessarily ensure board effectiveness and independence.
Instead, this can be a voluntary requirement that should be counterbalanced by increased independence and transparency vis-à-vis the appointment of a senior independent director, majority independent directors, independent director-led committee for director nominations and a well-defined process for the appointment of directors.
Q: How do you engrain good governance holistically?
A: A holistic governance approach continues to gain global traction. We believe that emphasising environmental, social and governance (ESG) through the corporate governance framework fosters a 360-degree analysis of performance, and enables a sustainable business model that can derive value to all stakeholders.
JKH has been at the forefront of embracing sustainability for almost 20 years when the concept was new, consciously working from inception to ingrain these practices across the organisation.
We have instilled and continue to roll out various measures to ensure a holistic view of performance.
Some key developments on this front include the establishment of the group's second round of sustainability goals for 2024/25 and establishment of a Diversity, Equity and Inclusion (DE&I) programme towards increasing the diversity of our workforce, which includes increasing women participation up to 40 percent by end-2025/26.

Gihan Cooray
Deputy Chairman
Group Finance Director
Telephone 2306000  |  Email jkh@keells.com  |  Website www.keells.com