JAT
JAT Holdings Celebrates 25 Years of Transforming Spaces
Sri Lankans are brand loyal, and more so to homegrown brands that have become household names and have been true to their ethos. With a promise of "Transforming Spaces", diversified conglomerate JAT Holdings has been true to their promise and celebrates 25 years of transforming lives through their products and services in 2018.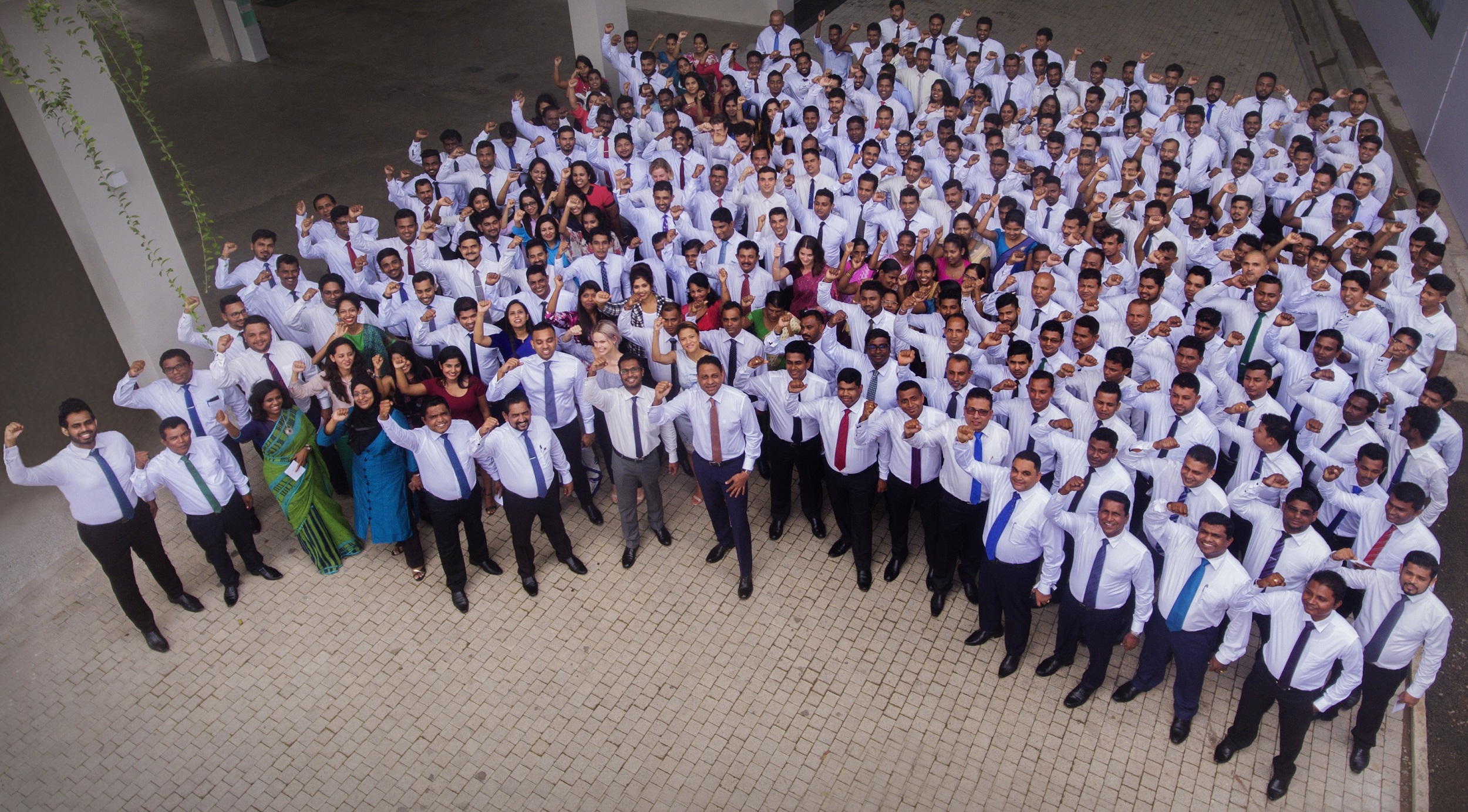 Founded in 1993, JAT Holdings started off as a humble start-up and today is a world renowned stalwart conglomerate. The journey has been an obstacle course of learning and adapting. From being the pioneer in Water Base wood coating in Sri Lanka, JAT has now expanded into the entire paints category, as well as Furnishing, Real Estate Development, Technologies and Agri verticals. This expansion has also resulted in the brand reaching far and wide within our nation. Launching in to the global world, JAT has also tapped in to the neighboring countries of Bangladesh, India and Pakistan, successfully competing in those nations with their own brands and establishing itself as a regional powerhouse.
Speaking at the gathering held to commemorate the 25th Anniversary, Founder/Managing Director Aelian Gunawardene proudly noted that the financial stability of the Company has grown to a great extent over the years. He added that as a result, ICRA Limited/Moody's Investor Services has rated JAT Holdings (Pvt) Ltd, as an "A+ stable" company for the 3rd year in succession, the only private company in Sri Lanka to achieve this rating. Mr. Gunawardene also recognized long standing and loyal staff members who have been with JAT from the inception. What started off as a small-scale, (include initial number of staff here) man operation in 1993, is today a 550 employee strong company that has been repeatedly names as a "Great Place to Work".
Over the last few years JAT also launched its new logo and brand identity ushering in a new era of growth strategy which included increasing awareness, appealing to new markets, and broadening its international reach. JAT has also involved itself in key Corporate Social Responsibility projects, and has been a part of events such as the signing of a Chemical Leasing Agreement with MAS Group.
JAT Holdings has also been a diehard supporter of uplifting the standards of sport in Sri Lanka. Affiliating itself with the likes of rugby, basketball, tennis and cricket JAT have supported sportsmen and women for many years and have been integral in performance upliftment of said teams.
The company also made some strategic changes within its ranks over the years to better manage its growing portfolio of brands and services. The Board of Directors, Strategic Advisors, and a Chief Executive Officer were appointed to drive the organization forward in to the next phase. As another initiative the company has also invested in a state-of-the-art office complex at its Head Quarters in Thalawathugoda which was declared open in conjunction with the 25th anniversary celebrations. Stepping into the Silver Jubilee, the company has also planned to carry out many events and initiatives to memorialize this milestone.