JAPANESE LANGUAGE LAB ON CAMPUS
Ambassador of Japan in Sri Lanka Akira Sugiyama and Vice Chancellor of Rajarata University of Sri Lanka Dr. B. A. Karunaratne signed a grant contract enabling the Government of Japan to provide Rs. 12 million under its Grant assistance for Cultural Grassroots Project (GCGP) to establish a Japanese language laboratory at the Faculty of Social Science and Humanities of Rajarata University.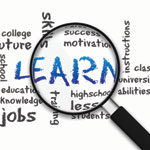 The aim of the project includes placing the university at the centre of practical Japanese language education with practices such as 'active learning' (group work at hexagonal desks) and a new textbook published by The Japan Foundation.
Furthermore, the Embassy of Japan has said it hopes that these initiatives will promote academic and cultural exchanges between the two countries while deepening the understanding of Japan in Sri Lanka.