JAPAN TODAY
THERE'S ICE IN THE 'RING OF FIRE'
Monita Pesumal presents an overview of the status quo of the third largest economy on the planet
In August, thousands of South Koreans marched to express anger at Japan's decision to downgrade South Korea's 'trusted' trade status. Chanting anti-Japanese slogans, and waving banners and signs, crowds took to the streets to protest in front of the Embassy of Japan in Seoul.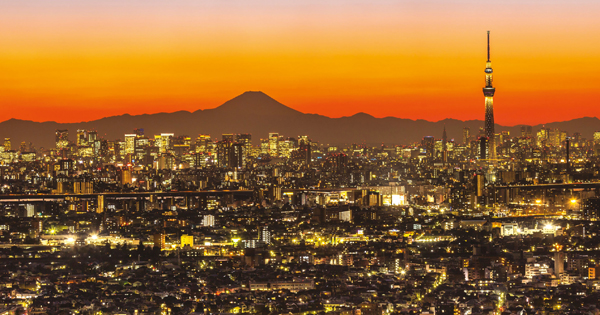 Reuters reported that signs appeared at stores in Seoul calling for a boycott of Japanese goods. Similarly, as reported by the Financial Times, thousands of retailers in South Korea stopped selling Japanese beer and cigarettes, while petrol stations and garages refused to fill up or service vehicles made in Japan.
The demonstrations came as Japan's cabinet approved the removal of South Korea from a list of countries through which it would enjoy preferential trade status. Japan produces nearly all of the world's supply of fluorinated polyimides, photoresists and hydrogen fluoride, which the South Korean tech giants Samsung, LG Electronics and SK Hynix import to produce chips.
So Japanese exporters would now have to gain prior approval before sending these and hundreds of other materials to South Korea – a process that may take up to 90 days.
How and why did it all begin?
Japan imposed export restrictions on chemicals and other materials because its officials claimed they were being illegally dispatched to North Korea to manufacture weapons. So at a time when Asia is coming to grips with one trade war, it's been hit with another that is likely to disrupt the global production and supply of smartphones, computers and other electronics.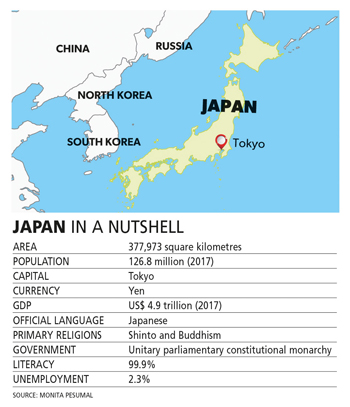 The Japanese government also cut its economic growth forecast for 2019, citing weak exports caused mainly by a slowdown in demand from China. According to data released by its cabinet, Japan's economy grew at an annualised rate of 1.8 percent in the second quarter of 2019. It is projected to grow by 1.2 percent in 2020.
Today, Japan is one of the most developed economies in the world. It boasts a well-educated and industrious workforce. And its vast and affluent population means that it is one of the world's largest and most resilient consumer markets.
Private consumption accounts for over half of Japan's GDP. By June, household spending had increased for the seventh straight month amid signs that strong consumer activity could help counter the adverse effects of weak global demand. In fact, consumer spending in May grew at the fastest pace in four years.
According to Reuters, the Bank of Japan is hopeful that a hike in private consumption will help achieve its two percent inflation target – even as the ongoing Washington-Beijing trade war is undermining global demand, and protests in Hong Kong are affecting regional market sentiment and hurting Japan's export driven economy.
Shares on the Tokyo Stock Exchange, which is the fourth largest bourse in the world, have tumbled for the same reasons.
Manufacturing is the backbone of Japan's economic growth. This includes electrical appliances, electronics, automobiles, ships, machine tools, optical and precision equipment, machinery and chemicals.
Fortune's global companies list for 2019 reveals that over 10 percent of the world's 500 largest corporations are Japanese. They include household names such as Toyota Motor Corporation, Mitsubishi Motors Corporation, Honda Motor Company, Nissan Motor Co., Hitachi, Sony Corporation, Aeon, Mitsui & Co., Panasonic Corporation, Canon Inc., Toshiba Corporation and many more.
Collectively, they employ millions while their profits run into the billions.
For centuries, Japan has been prone to natural disasters such as tsunamis, floods, typhoons, earthquakes, cyclones and volcanic eruptions. This is because the islands lie along the Ring of Fire, a narrow zone around the Pacific Ocean where a large proportion of earthquakes and volcanic eruptions occur.
This summer however, it was affected by a disaster of a different kind. Japan's Fire and Disaster Management Agency estimated that over 50 people died and 18,000 were taken to hospital due to an "unprecedented" heatwave classified as a "natural disaster."
Temperatures soared to over 40 degrees, the worst since July 2008. The extreme heat sparked renewed fears about the 2020 Summer Olympics to be held in Tokyo from 24 July to 9 August, followed by the Paralympics from 25 August to 6 September.
While Japan is experiencing a tourism boom with visitor numbers climbing from nine million in 2012 to over 30 million last year (and 40 million visitors are expected next year), a shortage of accommodation during the games is a concern. The Guardian reports that Japanese travel companies have chartered cruise ships to be docked at nearby Kawasaki and Yokohama for use as additional accommodation. Estimates point to the games costing US$ 12.6 billion with the Tokyo Metropolitan Government shouldering 5.6 billion dollars of the cost.
In other news, the number of people who committed suicide in Japan is down for a ninth consecutive year. The number of suicides for every 100,000 people is 16.5, the lowest since statistics began being tracked in 1978.