IT INDUSTRY TO GAIN PROMINENCE
The Federation of Information Technology Industry Sri Lanka (FITIS) plans to increase Sri Lanka's IT and IT enabled service (ITES) exports to US$ 5 billion. IT/ITES exports have grown by 52.7 percent since last year, from 786 million dollars to 1.2 billion dollars.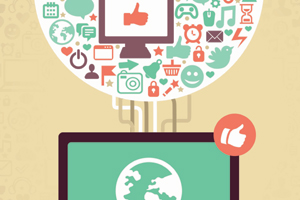 FITIS Chairman Dr. Kithsiri Manchanayake warns that any company that doesn't embrace new technology is as good as dead. Sri Lanka's current IT/ITES workforce stands at 80,000 and FITIS hopes to increase this number to 200,000 by 2022.
Speaking at the launch of Infotel 2018, Sri Lanka Telecom Group Chief Marketing Officer Ajantha Seneviratne emphasised the importance of digitisation for Sri Lanka, which is still in the initial phase of the digital economy. According to him, digitisation must go hand in hand with social and cultural transformation.