IT INDUSTRY
EGUARDIAN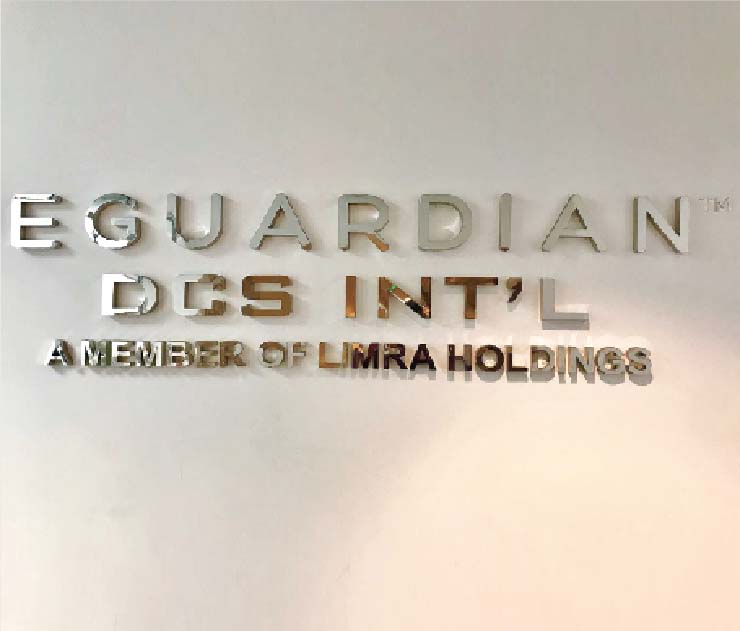 Q: As an IT brand, how does EGUARDIAN serve the market?
A: The EGUARDIAN brand represents the IT cluster of LIMRA Holdings. It currently comprises three companies that serve different segments of the market based on their needs and categorisation. We will be expanding our offering by establishing another company to serve different needs compared to the existing areas of focus.
One of the basic segments that we identified is the consumer segment. In this regard, we look at how consumers can be protected, mainly dealing with endpoint security through our company DCS International.
The consumer cybersecurity requirement is growing in importance. Therefore, DCS focusses on consumer security with its predominant product being ESET's security solutions. We serve as its distributor in Sri Lanka through our nationwide partner network to end users as well as the SME sector.
One of DCS' objectives is to ensure that ESET becomes the market leader in Sri Lanka for endpoint security in the retail and enterprise segments. Expanding our islandwide retail distributor network as well as new technologies offered by ESET to the enterprise market are areas in which we expect to grow the business.
The enterprise sector's IT requirement is different and more complex. These organisations may refer to governments, telecommunications providers or corporate entities. The solutions for these organisations are served through system integrators. EGUARDIAN Lanka works as a value added distributor for these system integrators where we represent many of the leading global IT products and services in Sri Lanka and the Maldives.
We use the term 'value added distributor' rather than 'distributor' as we offer technical expertise and product knowledge, as well as logistics, that go beyond what conventional distributors would offer.
As our Sri Lankan operations have been successful, we're looking to expand to other countries. We have expanded operations to Bangladesh as one of our first such ventures whereby we're running a similar operation on a smaller scale.
This company focusses on the three main areas of cybersecurity products, the cloud and big data, and data centre technologies.
Through EGUARDIAN Global Services, we serve six countries from Sri Lanka while operating out of Oman, Hong Kong and Atlanta in the US. This company is predominantly in the consultancy service business, and we serve government, defence and financial segments.
Much of our work in EGUARDIAN Global Services is in digital forensic investigations or ethical hacking conducted on behalf of clients. We also focus on skill set development especially in countries such as Oman, Qatar, Sri Lanka, Singapore and Malaysia through training.
Our strategic headquarters in Atlanta is a security operating centre where we provide services to our valued clients 24 hours a day, 365 days a year.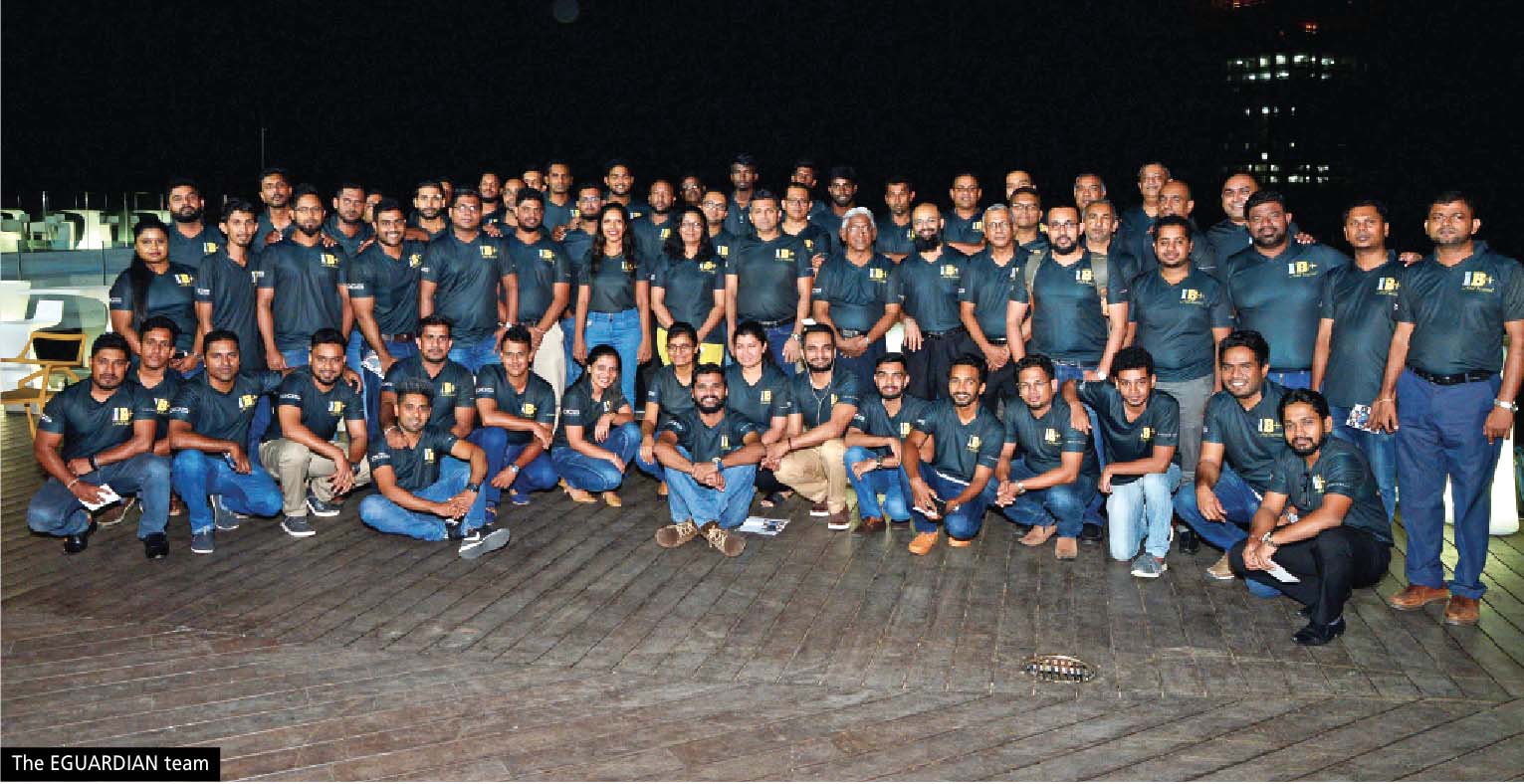 Q: What is the extent of your services?
A: We are observing new requirements from end users such as the need to back up electronic devices. Although there is more focus on securing company data, we're sure to witness an increase in demand for the protection of data on social media and other platforms over time. To this end, we are looking into solutions to help consumers back up and protect their data.
In addition to distributing products and services from multinational organisations in the global IT industry to customers through system integrators, we offer our expertise in a consultancy capacity. We achieve this through product managers and technical engineers who possess in-depth knowledge of the products.
When expanding our offerings, we seek partnerships with companies that are reputed for their reliability. Most of the products we distribute are from multinational companies that are leading in their own domains.
In 2017, Fortinet appointed EGUARDIAN to manage the technical assistance centre for Sri Lanka and the Maldives. All level one support queries are now handled by EGUARDIAN technical experts on behalf of Fortinet. We also have our own spare depot for many products and support is offered to our partners 24/7 in accordance with the service contracts signed.
Q: In your opinion, which segments of the IT industry display the most promise?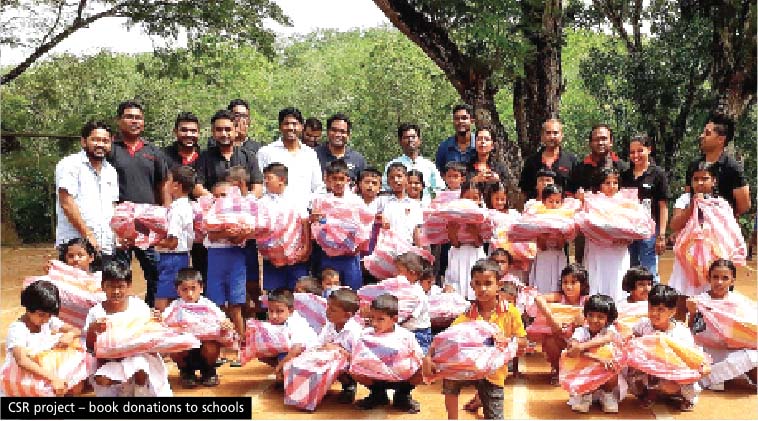 A: It's difficult to identify promising segments because the field of IT continues to expand. We believe there are three streams that are the future of IT, and will be focussing on them and aligning our resources accordingly.
Cybersecurity is one of the main areas of focus in the industry as stories about security breaches continue to come to light. Considering the segments we serve, we've observed that Southeast Asia and the Middle East are lagging behind developed countries. Developing our capacity to match that of developed countries is an ongoing process as it requires time and resources in the form of skilled people.
With AI and machine learning revolutionising the IT industry, big data analytics and the pressure to move to the cloud are areas that we consider to be promising, other than the cybersecurity sector.
Another challenge we observe is that with the growth of data, the IT infrastructure that enterprises need to invest in grows. This is a dilemma that many chief information officers face as IT budgets don't increase
in the same way that data does. Converged infrastructure plays a pivotal role in this area as it can enable the reduction of your data centre footprint and thereby bring costs down.
Q: Is enough being done to harness local IT talent, in your opinion?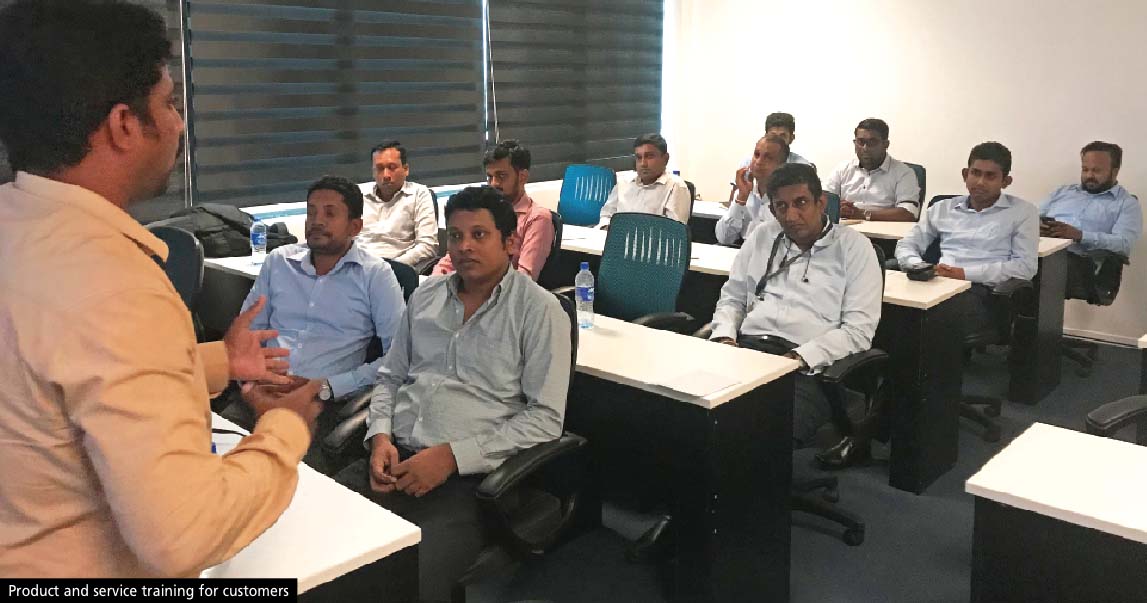 A: In our efforts to recruit talent, we have been engaging with universities in Sri Lanka as well as Oman. The largest gap we have come across is between what is being taught at academic institutions and market requirements. By the time graduates are recruited, there is a noticeable gap in knowledge.
There is also a vacuum when it comes to recruiting for certain specialisations such as software development, cybersecurity and data science. The issue is that our universities are not producing enough students to meet the market demand.
One of the responses we're seeing is that of organisations and private institutes coming up with a curriculum to fill this void. However, the question still remains as to whether these skills will be relevant by the time their students graduate.
Q: What are the latest trends and innovations in the IT industry?
A: One of the innovations that has been growing in popularity is the cloud. Many companies also seem to be getting into artificial intelligence and automation. AI comes into play in every part of the industry as entire processes can be automated.
Due to the rising number of data breaches, there's a paradigm shift in how security is being tackled. In the context of defence versus detection, sentiment is shifting towards detection. Previously, the notion was that we would defend our networks in the event of an attack. However, this has evolved into continuous monitoring, which we refer to as 'detection.'
As it is not possible for humans to monitor this 24 hours a day, the trend is moving in the direction of automating detection with AI, machine learning and other technologies. It is not out of the realm of possibility that companies will be marketing AI with monitoring capabilities in the next two to five years.
One of the trends impacting data centres is the move from hardware to software. Global companies such as HP are likely to be looking at 'software defined data centres' or networks as the adoption of software based solutions becomes more prevalent in the IT space. We can also see Sri Lanka gradually moving into this area.
There are also growing concerns regarding privacy. It seems likely that regulations will be enacted to protect our privacy on social media platforms within the next few years.
Q: What are some of the challenges faced by the IT industry?
A: The challenges generally faced by the industry relate to acquiring the appropriate resources with talent being notable. This is especially true of finding recruits with technical skills that cater to the market.
Retaining this talent is another challenge. Even if companies provide training, there are ample opportunities available for employees to change jobs.
We have responded to these challenges by working closely with a few universities to ensure they produce graduates with the required skill sets. In addition, we work with them to recruit and train interns for six months. While this is a narrow and self-interested way of approaching the issue, the industry perspective is to be addressed by the decisions of policy makers.
In addition, we also conduct regular training sessions led by foreign instructors for system integrators and professionals. These sessions are carried out to enhance knowledge related to the industry as well as the products we sell.
Q: And finally, what are your future plans for EGUARDIAN?
A: Our aim is to expose Sri Lanka and the Southeast Asian region to the best of technology from First World countries. As the region is lagging behind in terms of cyber capability, we hope to harness leading IT solutions to build our industries to the point where they can compete with developed countries.
We are currently conducting research into an area we refer to as 'cyber-threat intelligence.' In particular, we're looking into machine learning with regard to threat intelligence and will establish a company that focusses on this area.
In terms of expansion, our goal is for EGUARDIAN – a Sri Lankan brand – to expand regionally across the SAARC region and Middle East. To support this endeavour, we have a long-term road map that will guide our penetration across the region to help turn it into an international brand.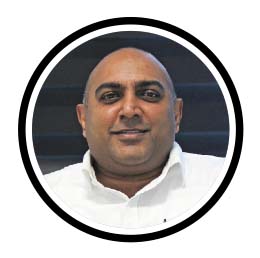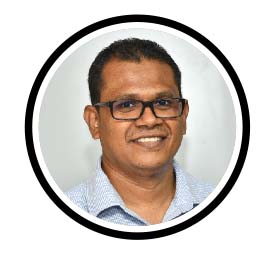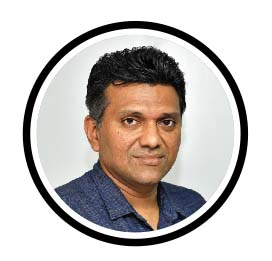 Nabhan Akeel
Managing Director
Shihan Annon
Director
Suresh de Silva
CEO
Telephone 7394300
Email egl.support@eguardian.com
Website www.eguardian.com