IS PAKISTAN THE NEXT SRI LANKA?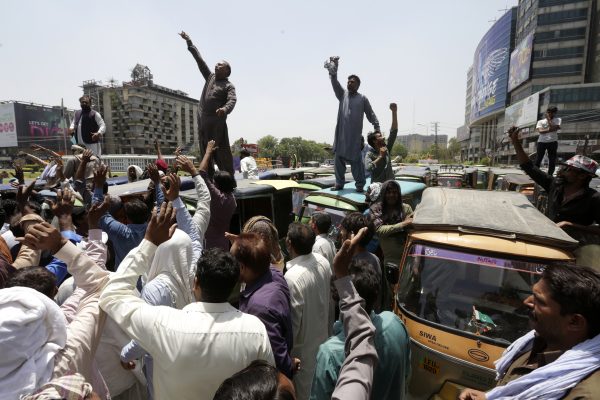 The Diplomat – July 23, 2022
Hambantota in southern Sri Lanka housed ousted President Gotabaya Rajapaksa following the recent crisis, until he was forced to flee the country entirely. That continues a trend of the city, and especially its strategic deep-sea port, being in the news for all the wrong reasons. In 2017, when Sri Lanka found itself struggling to make debt repayments on time, it sold a 99-year lease of the port to the Chinese company that had constructed it for some quick cash. Many analysts and writers penned articles pointing to Hambantota as Exhibit A in the theory that China deliberately plunges developing countries into a "dept trap" by offering loans to finance extravagant infrastructure projects.
Similarly, many analysts and writers who warned the same fate might befall Pakistan, where Chinese authorities have been heavily involved in investment projects, particularly under the China-Pakistan Economic Corridor (CPEC) since 2015. Like Sri Lanka's Hambantota, the Chinese have been heavily investing in Gwadar, the deep-sea port in Pakistan's southwestern Balochistan province that serves as the epicenter of CPEC in Pakistan. Hence, the news about Hambantota port rang alarm bells in the corridors of power in Pakistan. Some feared that if Chinese influence further increased in Gwadar, it might follow the example of the Sri Lankan port, for all the wrong reasons.
Today, the current political and economic situation has worsened tremendously in Sri Lanka, culminating in the country defaulting on its debt payments. Amid shortages of basic necessities, Sri Lankans have erupted in mass protests. And the crisis is unlikely to be resolved soon, even though the protesters have forced Rajapaksa to quit. He was replaced by Prime Minister Ranil Wickremesinghe, who is also unpopular with the masses and seen as a symbol of the political status quo.
Once again, Pakistan (among other developing countries) has come under discussion in light of the worsening situation in Sri Lanka, with questions as to whether the country may fall down the same dark path.