INVESTMENT SECTOR
Compiled by Yamini Sequeira
BUTTRESSING THE FDI ARENA
Dr. Harsha De Silva emphasises that Sri Lanka must now attract more FDIs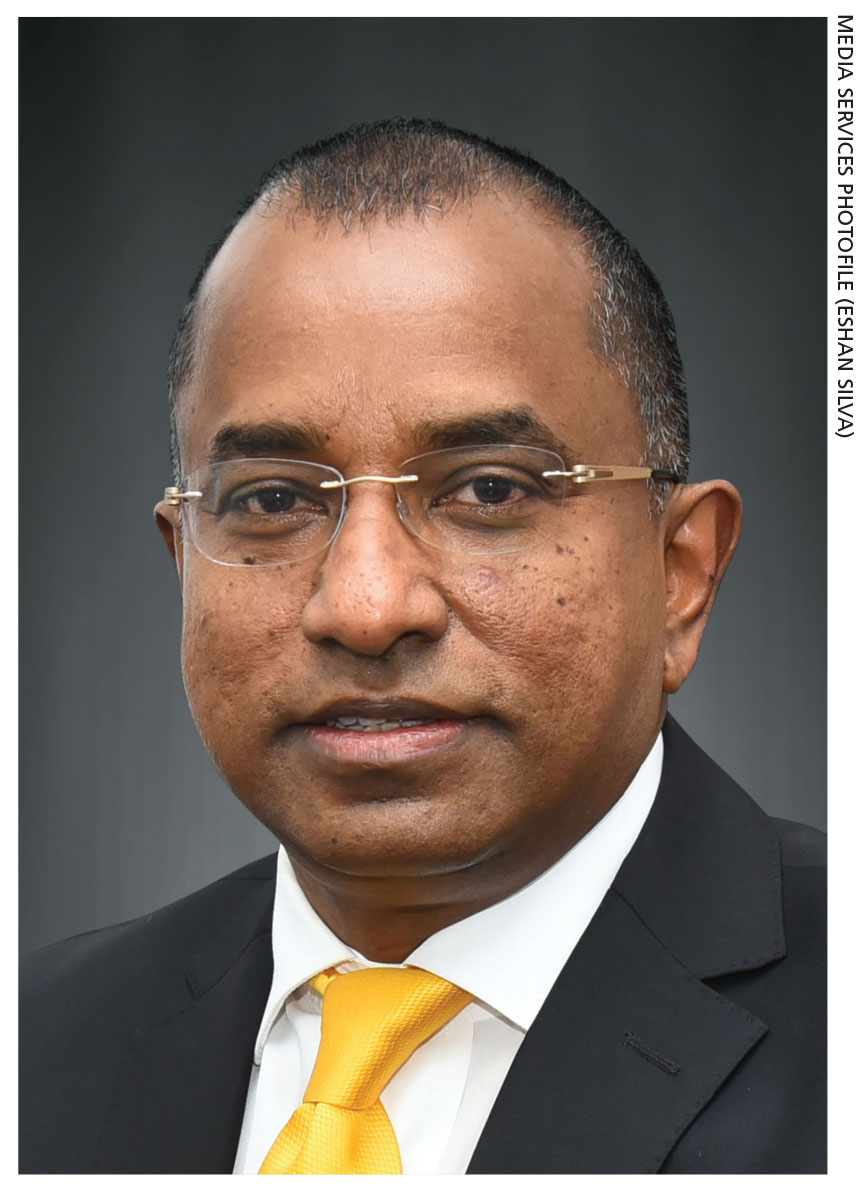 Q: What are the obstacles to attracting investments to Sri Lanka?
A: The pandemic greatly increased perceived uncertainties and negatively impacted the ability of emerging markets to attract investments.
Sri Lanka underwent a series of credit downgrades and finally, defaulted for the first time in its history, rendering it unattractive for investment.
Foreign direct investments (FDIs) were estimated at a meagre US$ 434 million in 2020 and 598 million dollars the next year with outflows seen in the Colombo Stock Exchange (CSE) and government treasuries.
I am cautiously optimistic about the year ahead in the event of a positive result from debt negotiations and anticipated disbursements by the IMF.
Q: And what are the challenges to attracting FDIs in the shorter term?
A: Weaknesses in the structure of the economy, large budget and trade deficits, extremely high inflation and interest rates, currency instability, lack of a national policy framework and the unstable political situation will be the main challenges.
The country's image has taken a severe beating internationally due to the economic crisis, credit default, civil unrest and the actions of global human rights watchdogs.
Ironically, some aid organisations are projecting a negative image of the country through their campaigns for Sri Lanka. We're in need of immediate damage control and an image building exercise as Sri Lanka remains an attractive destination for FDI.
I envisage a slowdown in large infrastructure-based investments due to the geopolitical dynamics of China, India and the West, coupled with the inability of our government to provide supporting funds.
Q: In view of the above, how do you see financial stability in the banking and financial services segments?
A: Although individuals and organisations in the SME sector have survived thus far due to the debt moratoriums, lenders have been impacted. The continuing economic contraction, and high inflation and interest rates, will have a negative effect on the quality and growth of loan books.
Of concern is the negative impact that ongoing debt restructuring negotiations and a possible compromise on rupee denominated securities will have on local banks since they are major holders of Sri Lanka's international sovereign bonds (ISBs) and Sri Lanka development bonds (SLDBs).
The negative impact on the banking and finance sectors is expected to continue into the near future. Close supervision and some proactive measures by the regulator – including restrictions on discretionary expenditure and dividend payouts, and coerced consolidations – should augur well for systemic stability.
Q: Sri Lanka saw accelerated postwar infrastructure investment but this has now slowed down. What can be expected in the future?
A: The slowdown appears to have begun with a change of government in 2015. A focus on consolidation and pro-Western alignment became more pronounced in the last three years as the pandemic, and foreign currency and fiscal woes, shifted the focus away from infrastructure investment.
Simultaneously, slogans on the political landscape portrayed infrastructure investment as a wasted effort.
While government spending on infrastructure will slow down completely, private sector driven projects such as the Port City (CIFC) and Colombo Port's West Container Terminal (WCT) will continue.
The future of many donor funded infrastructure projects will remain in limbo until there's a conclusive outcome from the International Monetary Fund and debt restructuring negotiations.
As a high linkage industry, infrastructure investments would be vital to economic progress.
Q: What's the situation in the construction industry?
A: The government has been the largest contributor to it. Cutbacks in spending, suspension of projects and the government's inability to settle contractual dues have contributed to the current difficulties with a cascading effect on smaller subcontractors.
The lack of government spending on infrastructure, reallocation of donor funding to consumption and a slowdown in Chinese investment activities have affected the industry.  And high interest rates and inflation have impacted residential construction too.
Larger construction companies will weather the storm but we're likely to see some job losses and bankruptcy among smaller players.
Q: And how is Sri Lanka placed in terms of telecom infrastructure? 
A: Although Sri Lanka's telecom market is relatively small, it's ahead in the use of the latest technologies compared to some of its neighbours.
To serve over 18 million active users in both mobile and fixed networks, efforts have been made to provide supporting infrastructure with state-of-the-art technologies such as 4G while trials are underway to add 5G supporting nodes to networks.
To handle an increasing customer base, operators are introducing the high capacity fibre optic National Backbone Network (NBN) and high-speed next generation access technologies including fibre to the home (FTTH).
FTTH is a significant broadband technology that will supply data, and voice and video services, at high speed to homes and business premises.
The interviewee is the Chairman and Managing Director of Navara Capital.