INSURANCE SECTOR
GEARING FOR DISRUPTION
Patrick Alwis says the scope of insurance policies will be transformed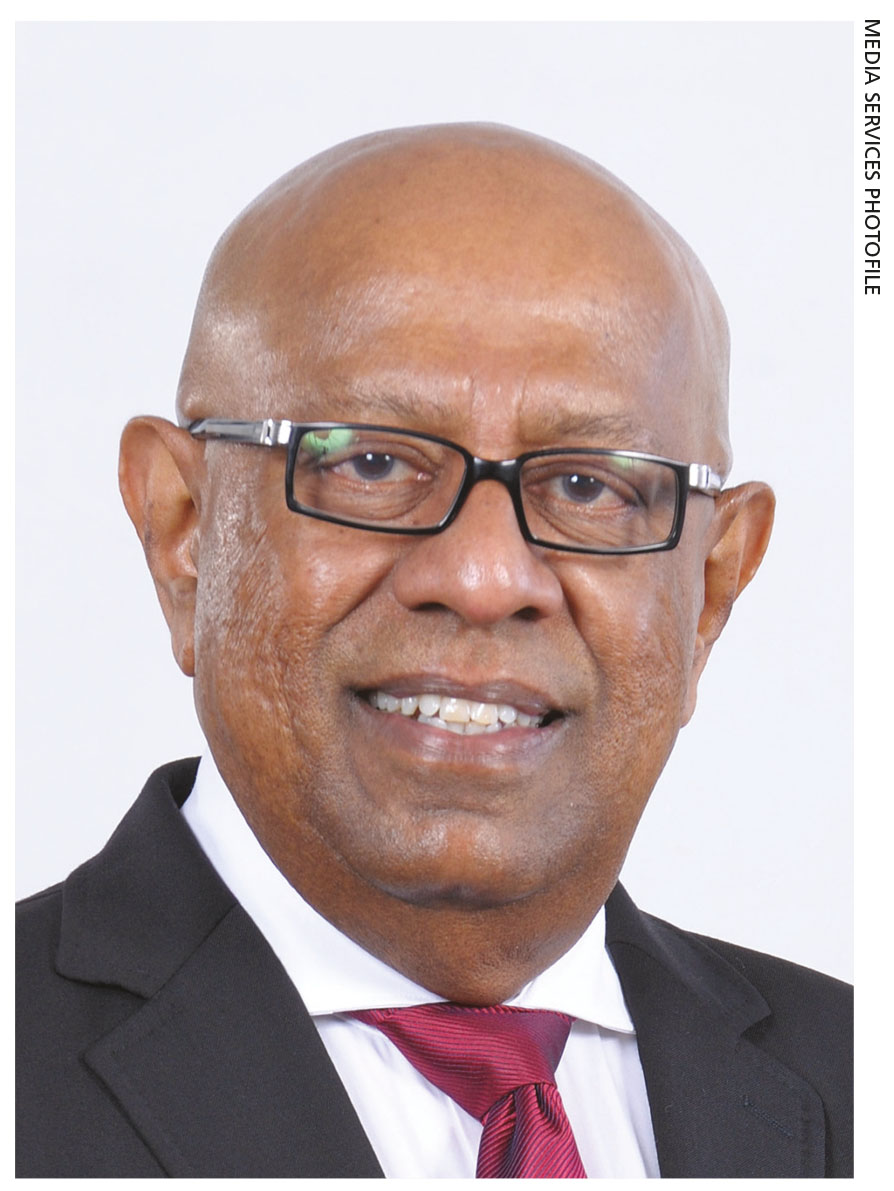 Q: In your considered opinion, how is the country faring at present in the context of insurance penetration?
A: When compared to our GDP, the penetration rate in 2020 was only 1.39 percent whereas the regional average surpassed 3.5 percent – this includes both life and general insurance sectors.
Where general insurance is concerned – except for motor insurance, which is compulsory by law, and the corporate sector – penetration in other categories is quite low. For instance, not even 10 percent of households in Sri Lanka are insured today.
Similarly, only a very small percentage is covered by health insurance policies.
Q: In the light of this, what role can government play in increasing insurance penetration levels?
A: Government can play a greater role especially through the sector's apex body, which is the Insurance Regulatory Commission of Sri Lanka (IRCSL).
The insurance sector has even made requests to have some of the barriers that are in place removed since they inevitably hinder growth.
One example of such an obstacle is the recent move by the IRCSL to ban insurance schemes sold through mobile operators. While increasing penetration levels, these tele-insurance schemes help us take health and accident insurance policies to the grass roots with extremely affordable pricing.
This is an initiative that I believe deserves more support and further incentives.
Q: In your assessment, what are the fastest growing segments in the insurance market?
A: Following the outbreak of the COVID-19 pandemic, the demand for healthcare related products increased considerably. And as a result of greater awareness of the benefits that medical insurance provides, particularly in the case of hospitalisation, the demand for healthcare related products has grown.
Meanwhile, steps have been taken to adopt digital channels in lieu of face-to-face sales and accelerate product development to better align policies with what the market wants – especially among the younger generation.
Q: Would you agree that the insurance sector requires a better balance between the business mindset and humane touch?
A: In a noble industry such as insurance, a humane approach is a must and can't be completely eliminated. Having said that, the traditional method of face-to-face insurance selling will have its inherent barriers disrupted sooner than later.
Insurers are in a unique position; they have a great opportunity to bridge the gap between digitalisation and personalisation through innovation.
Q: Are adequate steps being taken to retain agents in the sector?
A: This depends on the business model that has been adopted and can differ from one entity to another. While the sales force is the greatest strength of an insurer, how traditional agents function in both life and general insurance segments is quite different, compared to what it was several decades ago.
It is my belief that a business that employs its own sales forces has the strength to provide a speedy and more personalised service to customers while understanding them at an intimate level.
Q: Have you observed any notable changes to the approach adopted by insurance sales personnel as they look to cater to evolving customer needs?
A: The shift to technology driven insurance solutions is already underway and has become a top priority as customers are increasingly demanding tech-based products rather than insurance being handled in the traditional way with human interaction as a focal point.
Modifying products according to changing customer needs, continuously capitalising on leads and using innovative approaches are some of the timeless strategies being used, to bring in and retain customers.
Q: In your opinion, are insurance firms doing enough to maintain customer interest and retention?
A: Yes, insurers are doing much more than they were a decade or two ago. However, there are certain instances when some insurers regularly reduce premiums and underwrite at very low prices. Those entities will not be able to sustain customer interest or retention rates.
These are some of the critical issues that the sector will need to consider seriously and take collective action to ensure the credibility of insurance providers.
Q: Do you believe that further sector consolidation is likely in the near term?
A: Consolidation enables insurers – especially those in life insurance – to respond to sector challenges including low interest rates and balance sheet pressures. Certain mergers and acquisitions took place in the past, particularly in 2015; they had their own advantages and disadvantages.
In my assessment however, it is very unlikely that successful consolidation will take place in Sri Lanka's insurance landscape in the near future.
Q: And last but not least, how do you envision the insurance sector in a decade or so from now?
A: Our insurance landscape should move towards more comprehensive covers that are available in the developed world – such as cybersecurity, business interruption, industrial risks, climate change-based insurance cover, and more sustainability and financial risk-based products.
The interviewee is the Chairman and Chief Executive Officer of Ceylinco General Insurance