INNOVATION STRATEGY
THE MAGIC WAND
Establishing a paradigm for success BY Jayashantha Jayawardhana
Corning is a leading innovator and manufacturer of speciality components used in electronic displays, telecommunications systems, environmental products and life sciences instruments. The company, which has existed for more than 160 years, has repeatedly transformed its business and captured new markets through breakthrough innovations.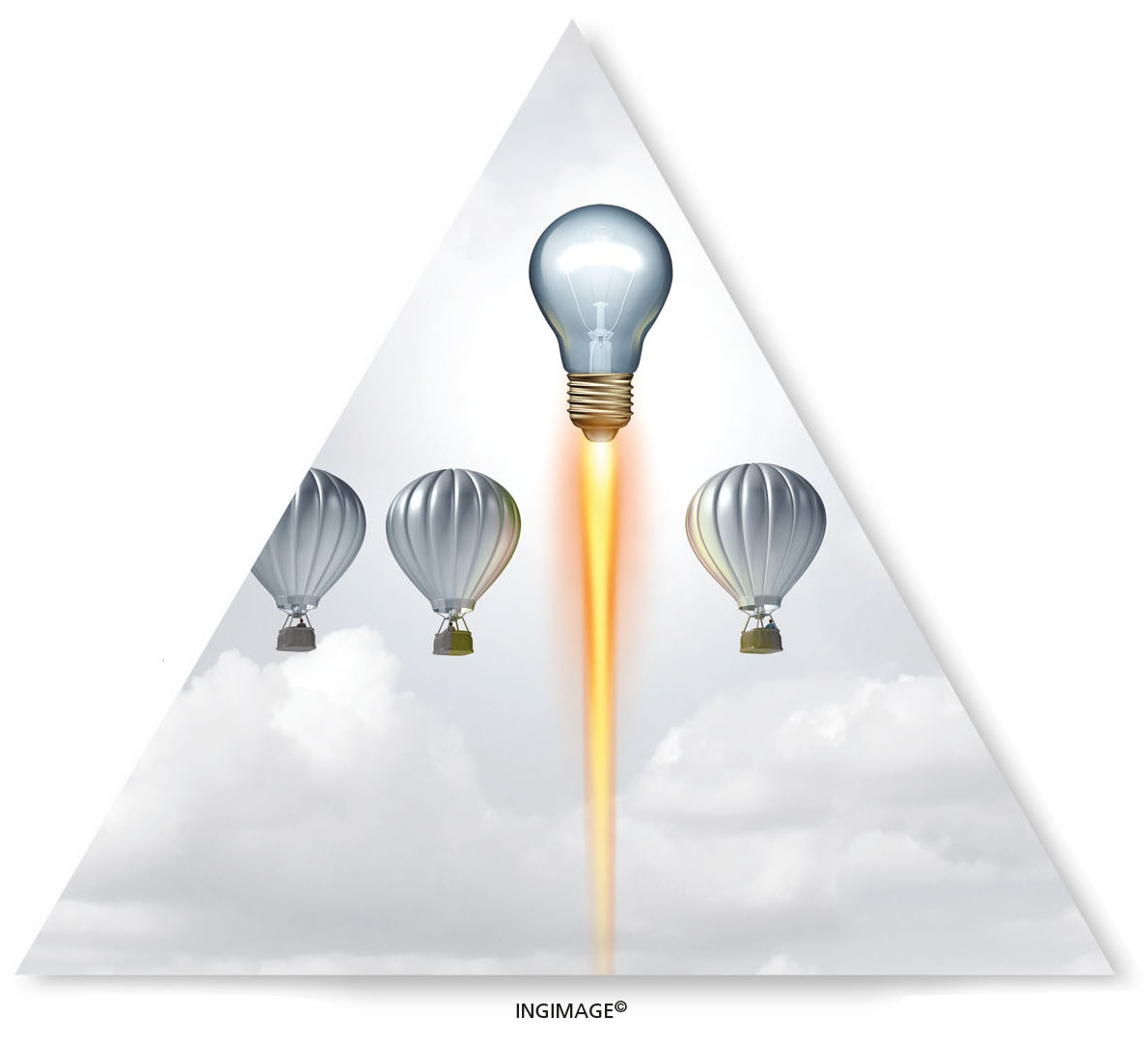 However, judging by today's standards and best practices, Corning's innovation practices don't seem current. The company is one of the few with a centralised R&D laboratory and it invests heavily in basic research – a practice that was abandoned by many companies long ago. It also invests substantially in manufacturing technology and plants.
Corning continues to have a large manufacturing footprint in the US, and bucks the trend of wholesale outsourcing and offshoring of production.
In his Harvard Business Review (HBR) article titled 'You Need an Innovation Strategy,' author Gary Pisano observes: "Yet, when viewed through a strategic lens, Corning's approach to innovation makes perfect sense." As a maker and seller of 'keystone components' that significantly enhance the customers' complex system products, Corning has its business strategy focussed steadfastly on selling them.
To execute this strategy successfully, Corning has to be at the cutting edge of glass and materials science, solving exceptionally challenging problems for customers and discovering new applications for their technologies. For that, it invests substantially in long-term research. By centralising R&D, Corning ensures that researchers from the diverse disciplines akin to its core technologies can collaborate to produce cutting-edge innovations.
Therefore, its R&D laboratory in Sullivan Park  has become a repository of accumulated expertise in the application of materials science to industrial problems. As novel materials often call for complementary process innovations, Corning must invest in manufacturing and technology too.
Due to its domestic manufacturing base, Corning can also smoothly transfer new technologies from R&D to manufacturing and scale up production. And all this shows how tightly innovation is linked to its business strategy.
Pisano adds: "Corning's strategy is not for everyone. Long-term investments in research are risky. The telecommunications bust in the late 1990s devastated Corning's optical fibre business. But Corning shows the importance of a clearly articulated innovation strategy – one that's closely linked to a company's business strategy and core value proposition. Without such a strategy, most initiatives aimed at boosting a firm's capacity to innovate are doomed to fail."
The success of Corning is clearly due to its remarkably viable innovation strategy. Without a sound strategy, initiatives tend to flop frequently and even successful innovators have a hard time sustaining their performance.
Whether it's focussed on the business in general or people, technology, innovation, manufacturing, marketing or finance, a strategy is little more than a commitment to a set of articulate, coherent and mutually reinforcing policies or behaviour aimed at attaining a specific competitive goal.
For an innovation to be a commercial success, it takes a collective effort from different functions of the company and not only the R&D unit.
A viable innovation strategy delineates the innovation system. It's a coherent set of interdependent processes and structures that dictate how the company looks for novel problems and solutions, synthesises ideas into a business concept and product designs, and selects which projects are funded.
These are then tied tightly to the business strategy of the enterprise; and in turn, it builds an organisation's capacity to innovate.
As an innovation leader in its industry, Corning has its innovation system running as regular as clockwork. That's the magic wand, which has conjured up its incredible success for over 160 years.
It takes strategic and analytical thinking, lateral thinking, conscious effort and disciplined commitment to formulate a feasible innovation strategy. And it takes even more of the same to execute and modify it as necessary without letting egos or politics get in the way.
Regarding the importance of strategising, Pisano avers: "Without an innovation strategy, different parts of an organisation can easily wind up pursuing conflicting priorities – even if there's a clear business strategy."
While seeking inspiration from other innovators and tying their best practices to your innovation strategy can help your cause, imitating another's innovation system completely is a recipe for disaster. This is because there's no one innovation system that fits all companies equally well or works under all circumstances.