INFRASTRUCTURE DEVELOPMENT
REBUILDING THE
'PANDEMICONOMY'
Zulfath Saheed compiles an overview of post-COVID era infrastructure development
The COVID-19 pandemic brought the world to a virtual standstill and Sri Lanka was certainly no exception. Accordingly, construction projects came to a halt due to a number of reasons but most notably, the unavailability of manpower – stemming from the curfew and then the lockdown – as well as financial constraints, which were heightened when set against the coronavirus backdrop.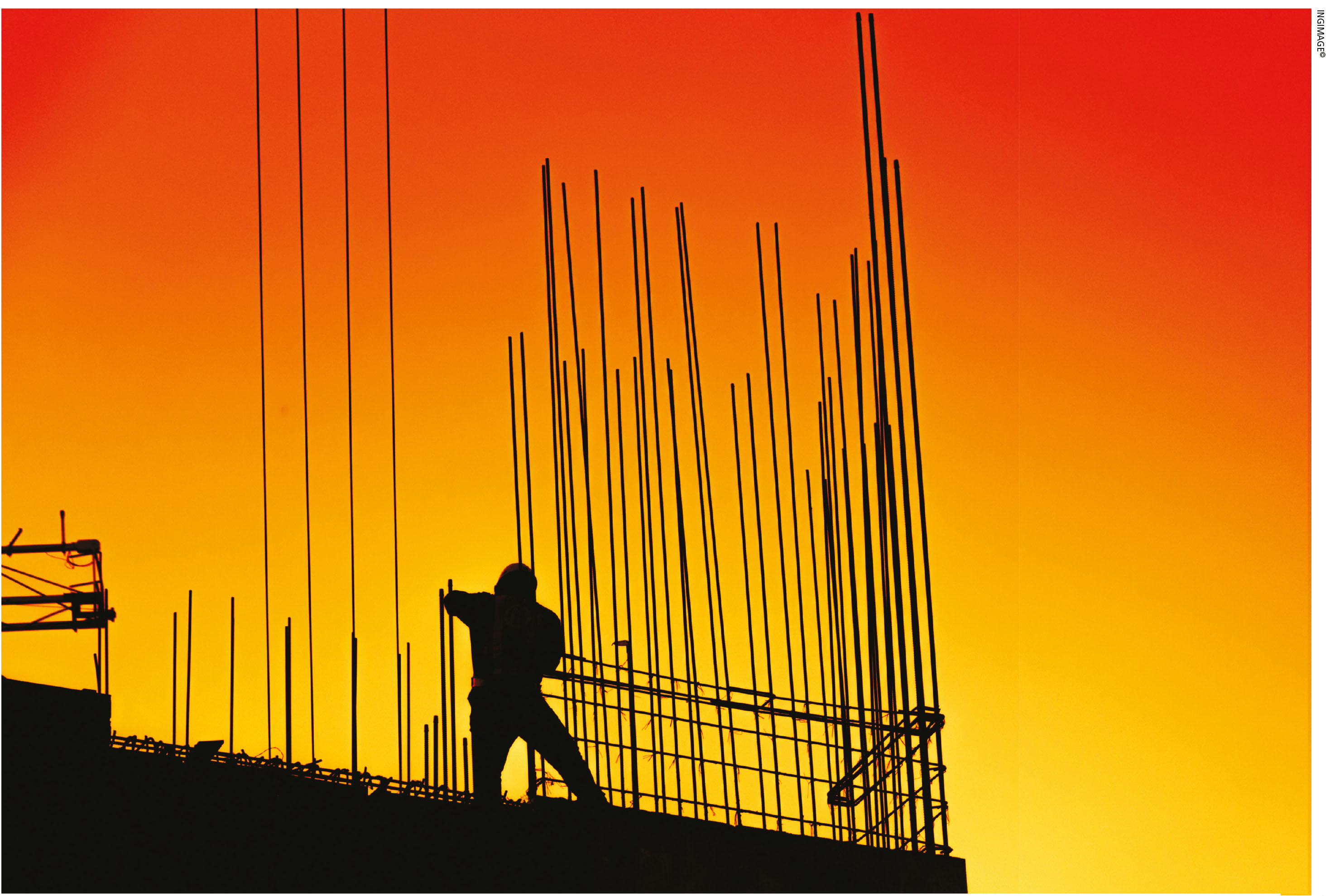 Across the world, economies that were already feeling the effects of infrastructure gaps face a growing dilemma: increase infrastructure expenditure to stimulate economic activity or slash spending to save precious funds?
In Sri Lanka too, the COVID-19 impact was apparent particularly with projects requiring foreign labour being put on hold. Moreover, large-scale developments have to deal with challenging conditions owing to the prevailing uncertainty of today's market.
RATING CONCERNS In April, Fitch Ratings warned that Sri Lanka's high debt-to-GDP ratio and low government revenue due to a slowdown in economic activity could lead to limited fiscal space for infrastructure development over the next two years.
The rating agency noted that "the ultimate impact on ratings over the next one to two years is highly uncertain, and will depend on its eventual spread, the knock on effects of measures introduced to control it and how long these effects last."
At the time, Fitch anticipated a gradual moderation of the COVID-19 impact in the third and fourth quarters of the year with the caveat that the pandemic would be under control by then. Nevertheless, it expected state as well as private sector construction to encounter delays until economic conditions stabilise.
GLOBAL RESPONSE The international response to the coronavirus pandemic continues to develop. Meanwhile, infrastructure project stakeholders face major challenges that also require a rapid response.
A report by PwC titled 'Infrastructure projects: Responding to the impact of the COVID-19 global crisis' observes that "the interconnectedness, complexity and global nature of the construction industry's supply chains and workforce affect the cost and schedule of infrastructure projects."

"Any slowdown across infrastructure investments due to for example, uncertainty of demand or access to financing could have an impact on project start dates or stall construction progress with potential longer term economic repercussions for host countries," the report explains, thereby requiring a broad reassessment of projects under procurement and construction, and assets in operations.
PANDEMIC PRIORITIES Whereas questions are bound to be raised regarding the level of future public investment, events such as COVID-19 may also call for higher spending in areas including digital connectivity, healthcare, welfare, pandemic proofing of public services and infrastructure such as transport, as PwC's Richard Abadie points out.
In a blog post for the World Bank, he writes: "Where infrastructure stimulus programmes are implemented, they should spread spending broadly across the country as well as deeply into construction supply chains. Money needs to flow into the real economy quickly, and to SMEs and the self-employed."
Abadie notes that COVID-19 forces us to consider "challenges that existed before the crisis that are fundamental to how we tackle infrastructure provision over the long run," alongside the opportunity for overdue conversations around risk allocation, furthering the sustainability and decarbonisation agenda, and accelerating technological adoption to enhance resilience.
BROADER PERSPECTIVE Indeed, the COVID-19 outbreak has had a considerable impact on infrastructure development and the global economy. This requires a rapid response in
key infrastructure sectors and industries, including water and sanitation, municipal solid waste, logistics, power and energy, telecommunications and airports.
For instance, frequent and proper hand-washing is considered the most basic frontline defence against the spread of the coronavirus; and yet, according to the IFC, a quarter of the world's population lacks access to a reliable water supply, and the world generates more than two billion MT of municipal solid waste every year so cities also have to deal with challenges of waste collection and management during the pandemic.
Amid COVID-19 induced disruptions to global supply chains, logistics entities and governments have had to adapt to a new reality well into the future.
Financial stress has engulfed the power sector, which must carve out a recovery path in the post-pandemic age. The telecom industry has been brought to the forefront of keeping economies moving during this 'new normal.' And given their importance to the development of countries, cities and regions, there's been a broad impact from the closure of airports across the globe as a result of COVID-19.
While the coronavirus outbreak calls for a stimulus response and infrastructure expenditure can play an important role in this endeavour, policy makers must learn from the past in framing their response – today and in the future.