IN A STATE OF DELEVERAGING
Q: How do you perceive the economic climate at present?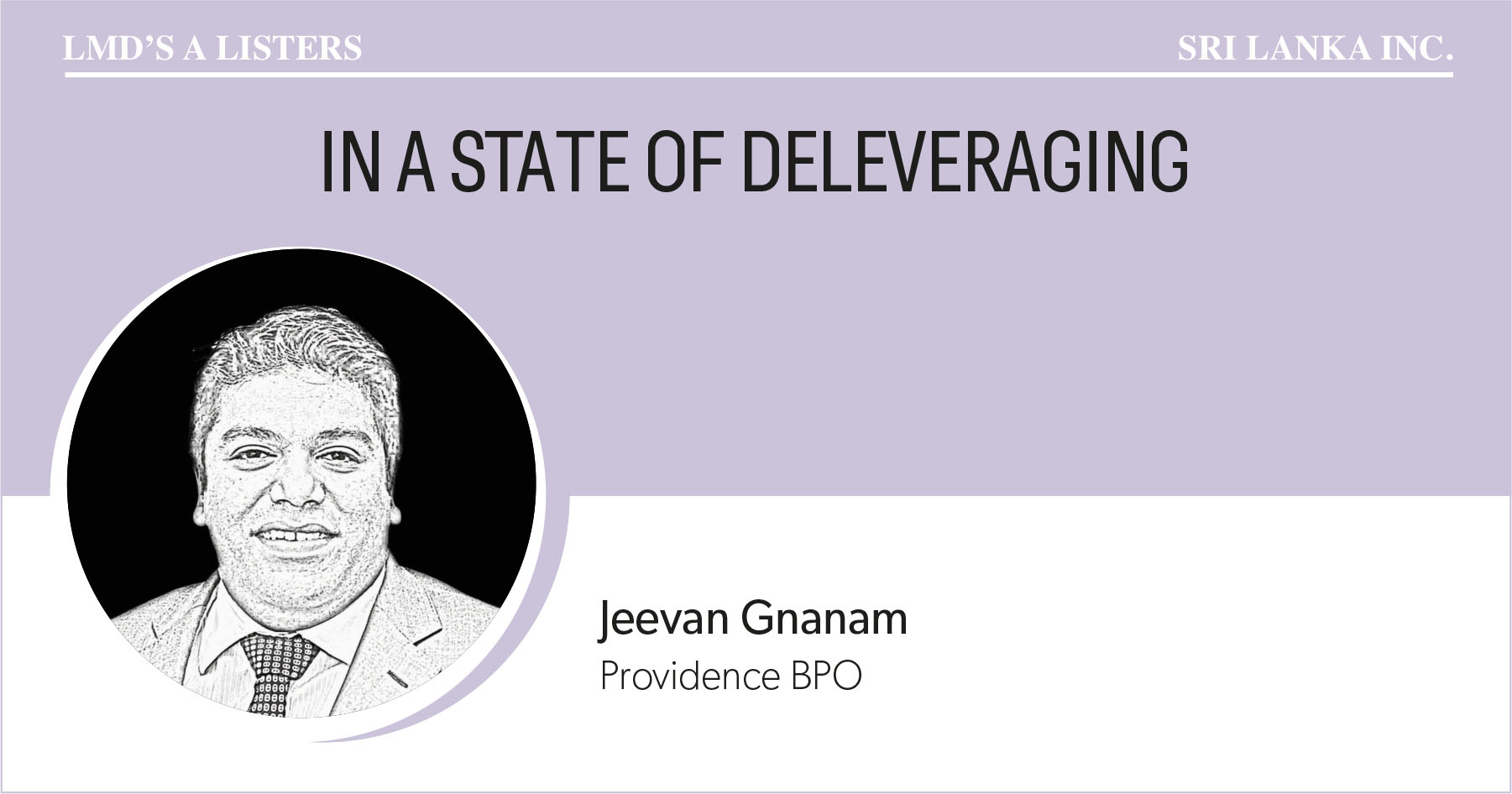 A: I would like to really think about the state that the country's economy is in. Our debt repayments are much higher than our income and this puts Sri Lanka in a state of deleveraging.
This recently manifested itself in a 14.2 percent increase in public debt and for the first time since 2004, our debt to GDP ratio was above 100 percent. All Sri Lankans have to worry about this while it is also very concerning for me as a local entrepreneur.
The government lacks money – more than 60 percent of revenue goes to interest payments while total debt servicing takes up over 90 percent of revenue. The debt itself is only a red flag while it's more about being able to service that obligation.
Sri Lanka can't merely hope for foreign earnings to increase and most often, it takes time for productivity improvements to be seen. Additionally, our historical inability to raise affordable international debt will also be an issue.
In a simple recession, the government can further reduce interest rates to stimulate growth. However, interest rates are already quite low. This means that the government has to go through austerity measures and restructure its debt burden.
Moreover, if the government increases taxes or interest rates, or depreciates the currency, these moves could further choke an already struggling economy. While I remain hopeful for the future, I'm also very concerned about our economic situation.
Q: Do you expect the national economy to pick up this year?
A: As an entrepreneur, I am always hopeful and looking for opportunities.
Provided that the government can maintain a balance between inflationary (e.g. printing money) and deflationary (e.g. restructuring debt and austerity) measures, the economy can bounce back over time. I believe businesses have to take a long-term view. Given time and the right economic policies, the national economy can pick up.
Q: What is your take of the ongoing vaccination programme and how critical is it to business prospects this year?
A: The ongoing vaccination programme needs to be prioritised in the next few months as the most critical service the government is delivering. It is my opinion that continuous monitoring of progress needs to replace bursts of activity. There is a brief window in which Sri Lanka, and its citizens and businesses can gain economic advantages on a global scale, and that window is closing fast.