IMF UPDATES GLOBAL GROWTH FORECAST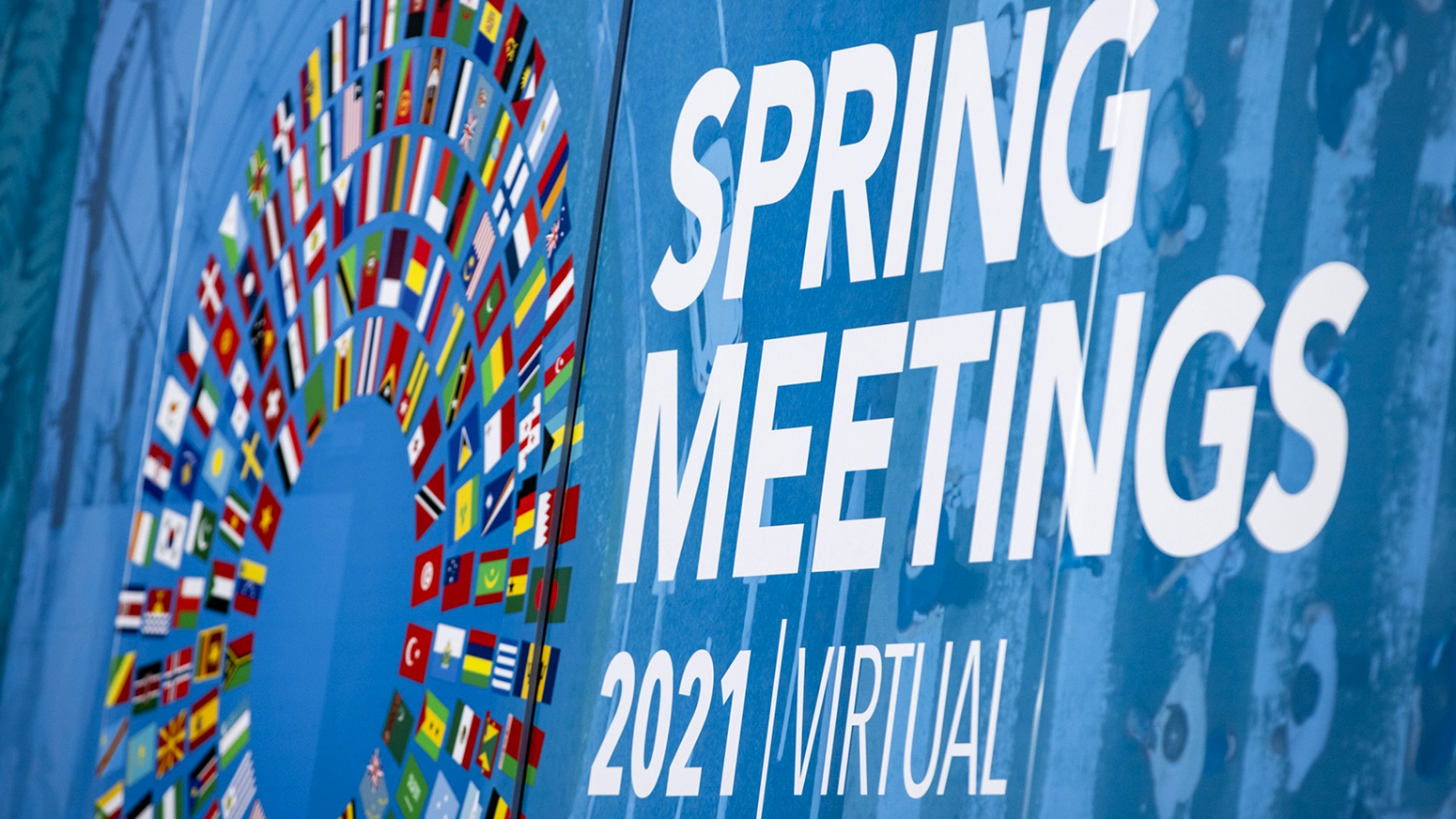 A stronger recovery is now in the cards for the global economy, thanks to policy support and COVID-19 vaccines — but there is a dangerous divergence emerging across and within countries, the International Monetary Fund warned.
In its latest World Economic Outlook, published Tuesday, the IMF is now projecting global economic growth of 6% in 2021, up 0.5 percentage points from its January forecast, and 4.4% in 2022, up from 4.2%. The IMF estimated that global growth contracted by 3.3% in 2020.
The upgrades in global growth were mainly because of improvements in the outlooks for advanced economies, to 5.1% this year from a previous 4.3% estimate, and to 3.6% in 2022 from a 3.1% forecast.
U.S. growth was upgraded to 6.4% in 2021, up from 5.1% in the January forecast, while 2022 growth is projected to be 3.5%, up from 2.5% in the previous outlook.
Eurozone growth is expected to be 4.4% this year and 3.8% next year, up from 4.2% and 3.6%, respectively, in the January outlook. Japan growth was revised upward to 3.3% this year and 2.5% in 2022, from 3.1% and 2.4% in the previous outlook, while the U.K. growth outlook was revised to 5.3% and 5.1%, from 4.5% and 5%.
Emerging markets and developing economies are also expected to grow at a faster pace than outlined in the January update, at 6.7% this year vs. 6.3%. Growth in 2022 was kept unchanged at 5%. China growth was also revised upward for 2021, to 8.4% from 8.1%, while 2022 growth expectations were unchanged at 5.6%.
However, diverging recovery paths are likely to create wider gaps in the standards of living across certain countries vs. pre-pandemic expectations, Gita Gopinath, economic counselor and director of the research department at the IMF, warned in a blog accompanying the updated figures. Low-income countries are expected to record an average annual loss in per capita GDP for the period 2020 to 2024 of 5.7%, while in emerging markets the loss is expected to be 4.7%. Advanced economies, however, are expected to record a loss of 2.3%.
These losses "are reversing gains in poverty reduction, with an additional 95 million people expected to have entered the ranks of the extreme poor in 2020 compared with pre-pandemic projections," the IMF said.
Intra-country recoveries also are uneven, with those with young and lower-skilled workers more heavily affected than others. Women also have suffered more economically, particularly in emerging market and developing economies.
However, the $16 trillion in fiscal support provided across the world has prevented worse outcomes, with IMF estimates suggesting that 2020's "severe collapse could have been three times worse had it not been for such support."
The IMF also warned that "a high degree of uncertainty surrounds our projections," with faster progress in vaccination programs potentially improving forecasts, while a more prolonged pandemic with virus variants that "evade vaccines" having the potential to lead to a sharp downgrade.
Ms. Gopinath said policymakers need to continue supporting their economies while dealing with higher government debt levels than before the pandemic. Policymakers should also continue to ensure adequate access to international liquidity, with major central banks providing "clear guidance on future actions with ample time to prepare, to avoid 'taper-tantrum' kinds of episodes as occurred in 2013," Ms. Gopinath added.
However, progress made on resolving trade and technology tensions, climate-change mitigation and other efforts should not fall by the wayside as countries continue to battle the pandemic, Ms. Gopinath said.