IFS
Q: In your opinion, what are the characteristics that make AI technologies suitable for the manufacturing industry?
A: While the term 'AI' suggests a large end-to-end system, it is actually a collection of targeted technologies from natural language processing to vision identification to chat bots, to analytics to automation – each with its own strengths and applications. What they all share is the intelligence factor: a high degree of accuracy, and an incredibly fast and smart ability to learn from their mistakes.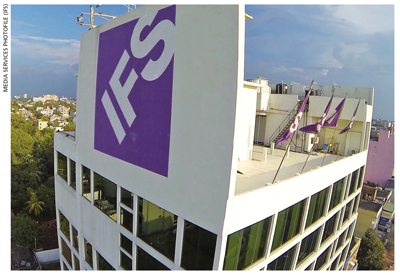 A new generation of point AI solutions will prove themselves this year, building new trust, urgency and understanding of what 'AI' actually is, and just how much it can deliver. This will be led by voice driven solutions, and we'll also see pick and place robots in smart warehouses delivering a major competitive edge as companies advance their use of robotic process automation. 
Q: What do businesses looking to incorporate artificial intelligence need to keep in mind?
A: Before initiating any project, they must figure out their 'why?' What are the exact business goals and targets they're aiming to achieve? What are they looking to improve and enhance?
The more targeted the objectives, the more competitive and transformative the results will be. 
Q: What are your key predictions in terms of integrating AI into manufacturing?
A: By the end of 2021, half of all manufacturing companies will be using AI in some form. The implementation of AI solutions will change every industry, business, process and company.
Many businesses are already making use of targeted AI solutions, which are already delivering a competitive edge. This year will be about the spread of this new reality with new targeted, project based AI solutions hitting the ground.
In addition to this, I expect that 25 percent of manufacturing planners will be talking to their systems by the end of 2020. For instance, last year BMW's integration of Amazon's Alexa added layers of service and performance capability to the whole driving experience. Voice activated solutions are also already being used on the production side of the automotive industry.
My third prediction is that pick and place robots will put away 25 percent of manufactured goods by the end of 2020. Robots have been essential on the production line for decades but AI enabled robots can also deliver savings and a competitive edge in the warehouse.
An example of this is Amazon's smart warehouses, which are staffed with swift and inexhaustible robots. The performance and savings benefits include energy costs as robots do not need lighting or heating; no time or weight limits on breaks, shifts or loads; and no wasted time or effort due to the flexibility, fluency, reach and economy of robot driven picking and placing, as well as better utilisation of space. As a result, 24 hour warehouses will be able to store and do more without having to be bigger.
Q: And what can we expect to see from businesses this year?
A: In 2019, the technologies involved in these predictions will gain traction in the business arena. They will become more targeted and project driven, and more focussed on achieving small and concrete improvements that will lead to big changes.
For many companies, this will be the year when they realise that by continuing to take the right, small steps, they will still be able to reach new heights.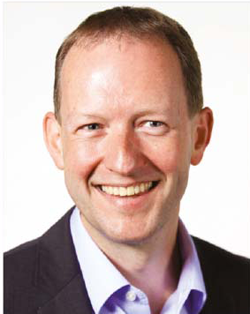 Antony Bourne
IFS Global Industry Director
Manufacturing
Email antony.bourne@ifsworld.com