IFC
More than 170,000 employees across Sri Lanka benefit from gender equality initiative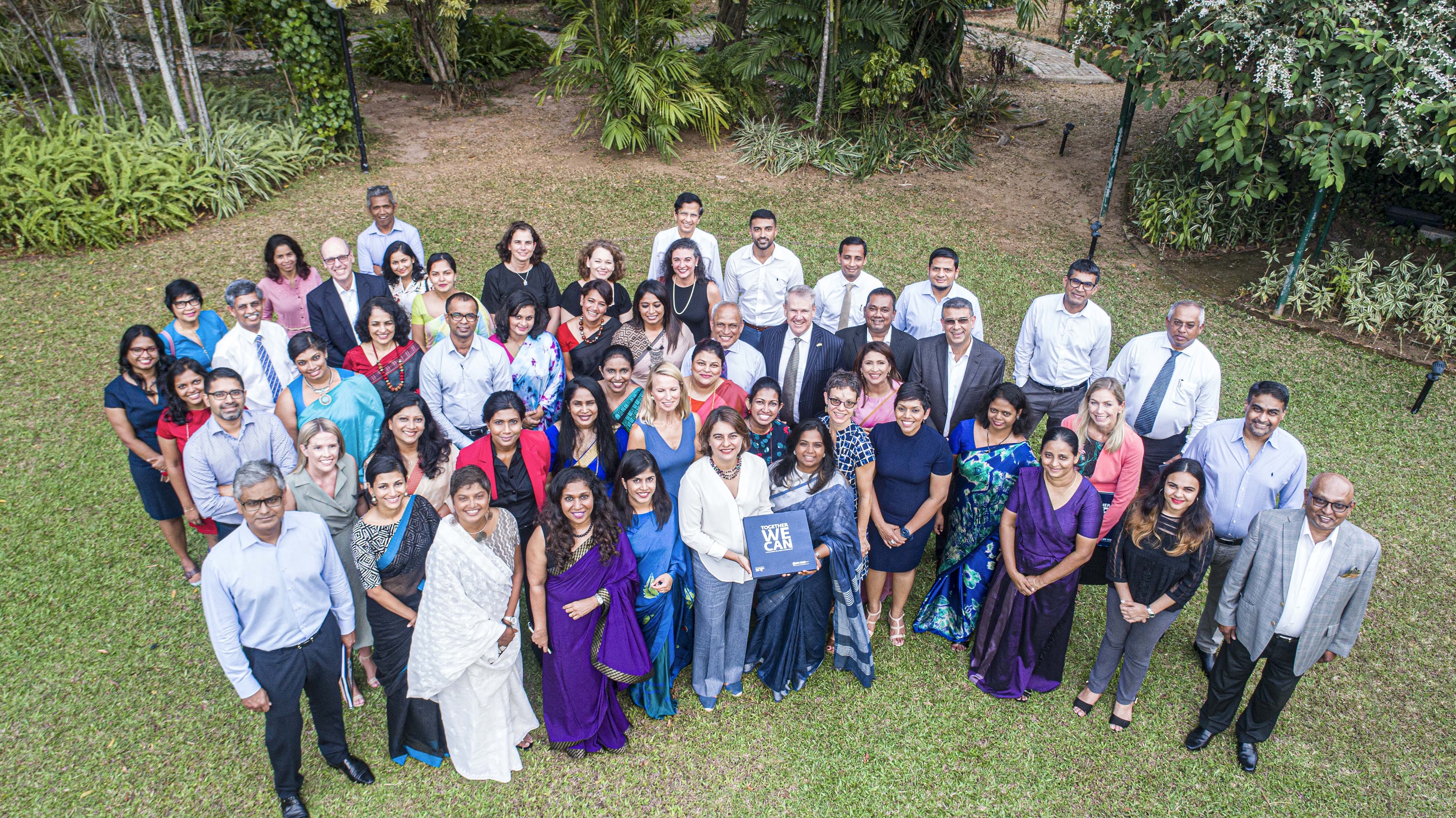 Colombo, Sri Lanka, March 9, 2020—The achievements of 16 women and men who have championed gender equality in their workplaces were celebrated as part of the launch of a new campaign "Together We Can", supported by the Women in Work partnership between IFC, a member of the World Bank Group, and the Australian Government.
The "Together We Can" campaign amplifies the business case for gender equality in the workplace. It builds on the SheWorks Sri Lanka partnership, under which 16 leading employers have committed to implement measures proven to enhance employment opportunities for women.
For one of the 16 companies, apparel manufacturer Brandix Lanka Ltd., these investments in its workforce are already paying off. "Implementing initiatives to support the childcare responsibilities of our employees has led to almost all women returning and staying at work after the end of their maternity leave," said Anusha Alles, Head of Corporate Social Responsibility at Brandix. "It also strengthens our relationships with high-value international buyers."
The "Together We Can" campaign along with the ongoing SheWorks program is focused on implementing business solutions to maximizing female participation in their workforce and improve business performance.
"The experience and testimony of the 16 champions corroborate the findings of several studies over the years: the more gender-equal companies are, the better it is for employees and employers," said Amena Arif, IFC Country Manager for Sri Lanka and the Maldives. "Globally companies with strong female leadership generate a higher return on investments than those without. IFC is proud to support the "Together We Can" campaign and hope in a few years we can look back and say, "Together We Did".
David Holly, Australian High Commissioner to Sri Lanka and the Maldives, congratulated the 16 trailblazers on their commitment to action towards greater gender equality. "We know there is great economic opportunity in Sri Lanka and that advancing opportunities for women is essential to unlocking this," Holly said. "I hope these companies act as an exemplar and encourage other companies in Sri Lanka to adopt similar best practices for greater gender equality in their places of work."
SheWorks members who are spread across Sri Lanka's different priority sectors include AIA Insurance Lanka Ltd, Brandix Lanka Ltd, CBL Group, DIMO PLC, Fairway Holdings (Pvt) Limited, Hela Clothing, Hemas Holdings PLC, Jetwing, John Keells Holdings PLC, London Stock Exchange Group, MAS Holdings, National Development Bank PLXC, SANASA Development Bank, South Asia Gateway Terminals, Standard Chartered Bank, and Virtusa Pvt Ltd.
About IFC
IFC—a sister organization of the World Bank and member of the World Bank Group—is the largest global development institution focused on the private sector in emerging markets. We work with more than 2,000 businesses worldwide, using our capital, expertise, and influence to create markets and opportunities where they are needed most. In fiscal year 2019, we delivered more than $19 billion in long-term financing for developing countries, leveraging the power of the private sector to end extreme poverty and boost shared prosperity. For more information, visit www.ifc.org.
 Stay Connected
www.instagram.com\ifc_org
www.ifc.org/southasia
www.facebook.com/IFCsouthasia
www.twitter.com/IFC_SouthAsia