ICT INDUSTRY
SHORT TAKES
Compiled by Savithri Rodrigo 
Romeish de Mel
Chrishan Fernando
Q: How would you rate Sri Lanka's ICT industry performance in recent years?
Romeish de Mel (RDM): It hasn't been very good relative to some other Asian economies. But based on its performance in the past, Sri Lanka has made progress over the last few years.
Chrishan Fernando (CF): We're at the beginning of a new age – i.e. the era of data. While the industry keeps pace with the latest technology and trends, implementation requires greater speed.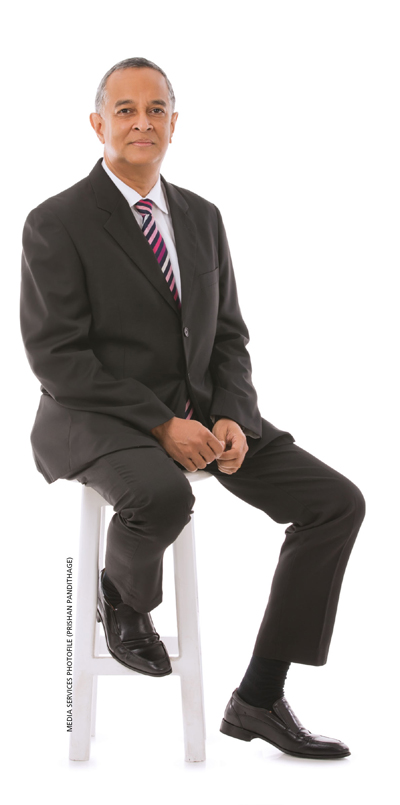 Q: Which sectors are driving the demand for ICT in Sri Lanka?
RDM  The finance, telecom and technology service sectors lead and drive ICT in the country.
CF  Banks and telcos are early adopters. To achieve transparency and accountability, the public sector must adopt technology. 
Q: Is there adequate regulatory or policy support for the local industry?
RDM  No. The state needs to have long-term and sustainable policies with regard to the government as well as ICT, with a clear sustainable view in terms of how to compete in the global IT arena.
CF  There's been a shift in the right direction recently relating to legislation for data and cybersecurity. But neither regulation nor policy will be the showstopper; practice and implementation must be fast tracked.
Q: What is your take on the ICT talent available in the country? 
RDM  It is excellent. However, a clear education and skills development policy needs to be mapped and implemented. But until we achieve stability as a nation, it will be difficult to establish and sustain any policy.
CF  There's further talent coming in but we need more. The education system must be revamped. Shorter courses would enable graduates to transfer from low employability sectors to ICT as is the case in other countries. 
Q: And how can companies procure and harness this talent? 
RDM  We gain talent from the university and education systems. And in our organisation, we take responsibility for harnessing and developing that talent. However, in the present global market, retaining talent will remain a challenge.
CF  The market is ripe for talent, which is in short supply. Since we are at the beginning of the data driven era, even more talent is needed to transform business into digital forms with AI, IoT and security experts being in demand.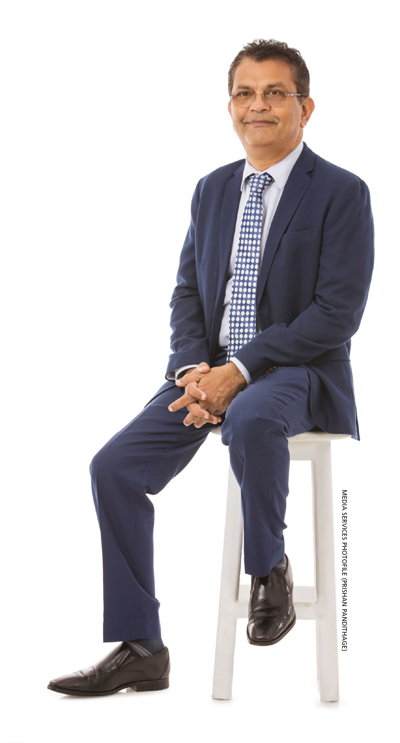 Q: Could you cite examples of how digital transformationis driving enterprises?
RDM  These are far-reaching and include payment systems in the banking sector, and daily internet usage by millennials to purchase goods and services online. The recruitment methodology that LinkedIn uses to review and evaluate future employees is another example.
CF  Banks have transformed into being digital and are run by technology companies. There's also digital disruption in the telecom industry, manufacturing and government. For instance, ride hailing companies don't own a single vehicle but run potentially thousands of trips every day.
Q: Is there adequate technology adoption in the small business segment?
RDM  Not yet, in the case of Sri Lanka. But small businesses will be forced to adopt technology given the speed at which the tech revolution is transforming both businesses and people's lives.
CF  When the nation and larger businesses showcase success through technology, smaller businesses follow. Modern technology such as AI helps smaller customers leapfrog and disrupt.
Q: How are emerging technologies impacting the bottom lines of IT companies?
RDM  The pace and adoption method of these emerging technologies in Sri Lanka will dictate whether an IT company survives or not. Transforming how they do business in the future also poses a challenge for IT companies.
CF  I believe that the era of data will transform data into insights that in turn would give way to products or services. This will be the way forward and I see exciting times ahead as it'll change most of what we do today.
Q: What are the main competitive pressures in the IT space? 
RDM  Simple economics: supply and demand, and the pot of cash available at the end. Rampant corruption is another major challenge when striving to conduct honest business.
CF  When there's a downward trend in economic activity, IT traditionally assumes less priority. Political wars must be watched closely as they exert pressure on technology worldwide.
Q: How are organisations addressing the growing cybersecurity concerns? 
RDM  A complacent attitude of 'it will not happen to me' exists. The cyber threat in Sri Lanka is very serious and unfortunately, there isn't traditional ROI when investing in cyber protection. A serious lack of understanding and comprehension at the senior management level gives rise to a very real threat in organisations.
CF  Much needs to be done in Sri Lanka on the issue of cybersecurity. It is imperative to educate users on how to be more watchful. Banks and government agencies must have much tighter security positioning. The installation of security operations centers to prepare teams for emergencies must be implemented rapidly.
Q: What are your growth projections for the IT industry? 
RDM  Sri Lanka must be branded as a technology nation for a niche in which we choose to serve. A national sustainable strategy that has the full support of successive governments needs to be established. Until we rectify the political system and think as one nation, our progress as a country will be moderate.
CF  We're aware that the country is aiming for US$ 5 billion in software exports. And the industry is expected to grow in the double digits over the next few years. However, real growth would be witnessed when more technology is implemented and used by the Sri Lankan people in their day-to-day lives.
Q: What needs to happen to ensure a more optimistic future for tech firms?
RDM  Think globally, disruptively and outside the box. Align the education system to meet these global demands. Government must build an R&D culture in technology to harness and retain the immense talent that Sri Lanka possesses.
CF  Economic growth in the country; implementation of technology, starting from the state in areas such as smart cities and local government; more IT education and skills; and greater private sector engagement for productivity through technology.
Romeish is a Director and the Chief Executive Officer of David Pieris Information Technologies
Chrishan is the Country Manager – Sri Lanka & Maldives of Dell Global (Sri Lanka Liaison Office)