HUTCH
Hutch introduces reload solution through Sampath Bank
Hutch, Sri Lanka's fastest growing mobile telecommunications company together with Sampath Bank PLC has introduced a recharge service that allows customers to receive instant reloads through a simple missed call.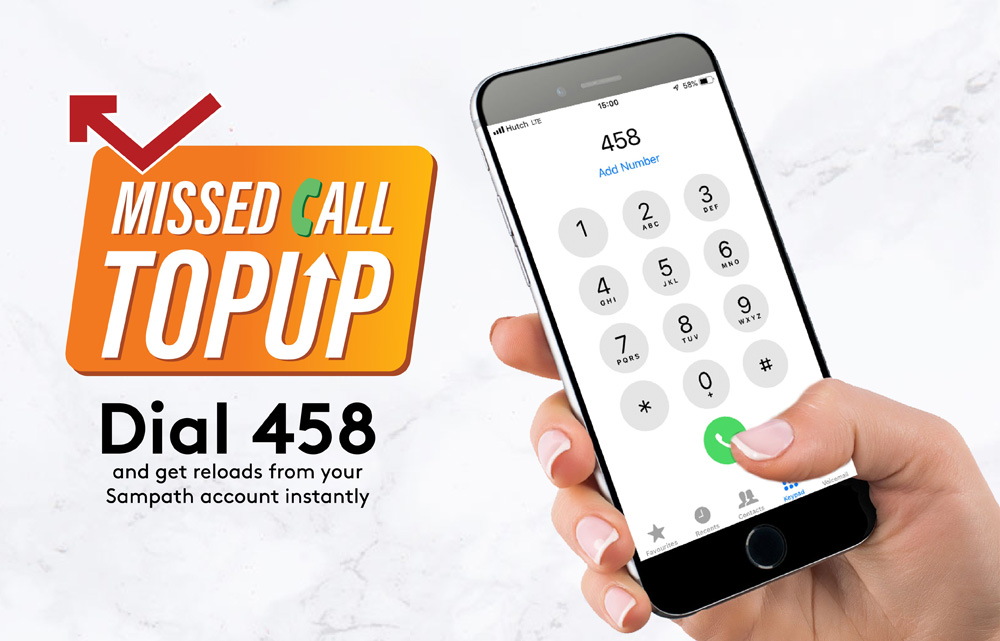 The "Missed Call Reload" facility has been developed by Sampath Bank and is a user friendly facility for customers to recharge their Hutch connection instantly from their Sampath Bank account any time of the day, by simply dialing 458 and hanging up.
On receiving the missed call notification, a preset reload of Rs.100 will be instantly credited to the customer mobile account and an automatic deduction will be made from their Sampath bank account. Multiple such top ups can be facilitated through this method.
Launching the facility, Melroy Thomas Asst. General Manager Acquisition and Distribution, Hutch remarked, "Hutch is delighted to join hands with Sampath Bank to introduce this new facility of reloading through a missed call to our customers and we believe this will provide a convenient and efficient way to top up their mobile account".
"Sampath Bank always strives to introduce innovative ideas and technology to make our customers' lives convenient and efficient. The mobile phone is a crucial commodity today and the ability to reload anywhere and anytime is a great convenience. Hence we decided to join with mobile service providers such as Hutch to introduce this convenient and efficient method to reload" Dushyantha Dassanayake, Chief Manager of Electronic Banking Unit Sampath Bank added.
About HUTCH
Hutchison Telecommunications Lanka (Pvt) Limited is a leading mobile telecommunications services provider in Sri Lanka, operatingunder the brand name "HUTCH" since 1997.  HUTCH is a subsidiaryof Hong Kong based multinational conglomerate CK Hutchison Holdings Limited (CK Hutchison).Operating in over 50 countries worldwide, and employing over 300,000 people in five core businesses – ports and related services, retail, infrastructure, energy and telecommunications, CK Hutchison is among the largest companies listed on the Hong Kong Stock Exchange with a reported turnover of approximately USD58 billion for the year ended on 31 December 2018.For more information about Hutchison Asia Telecom and CK Hutchison Holdings Limited, visit www.ckh.com.hk/en/global/homephp and www.hutch.lk