HUMAN RESOURCES
DEVELOPING HUMAN CAPITAL
Sanjeewaka Kulathunga asserts the workforce must be strengthened despite the crisis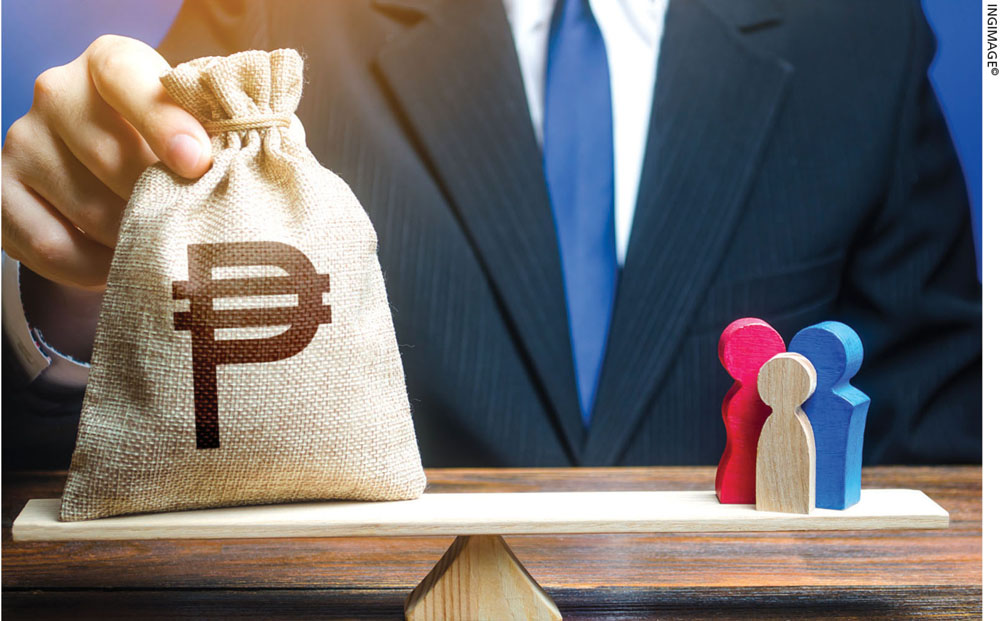 Sri Lanka is currently facing one of its worst economic crises. In the absence of a short-term solution, the country needs to implement a sustainable political and economic transformation through human capital development.
Many businesses are heading towards bankruptcy as a result of the economic downturn and several are on the brink of laying off large numbers of employees in various industries as an interim measure. In an economic recession, most organisations are compelled to take the unpopular decision of cutting costs in their annual budgets by laying off employees and compromising on staff learning and development.
However, visionary corporate leaders such as the former CEO of General Electric Jeff Immelt believe that most businesses should hold on until things return to normal by retaining, training and developing their human capital during an economic recession.
To deal with the economic crisis, SMEs have already begun implementing austerity measures such as cutting business travel, lowering inventory and consolidating budgets. Due to the situation that's prevailing in Sri Lanka, businesses have already reduced their training budgets as a quick reaction to the crisis.
Learning and development (L&D) is generally low on the priority list when compared to other economic initiatives.
When economic growth rate is sluggish, business confidence in society will decrease rapidly. Though corporate executives may be confident regarding future economic challenges, it's difficult to cultivate trust among employees who are afraid of losing their jobs due to uncertainty.
In a recession, investing in the learning and development functions of a business is one of the finest things that management can do for its employees and their productivity. In fact, one of the major reasons that businesses fail is the lack of regular investment in corporate L&D – in both good times and bad.
Most organisations regard leadership as an episodic event that's financed for one year but not the next. However, businesses that invest in training and developing leaders even during difficult times can reap substantial benefits in the years ahead.
Globally renowned, high performing enterprises aren't reluctant to invest one and a half to two times more in learning and development than low performing businesses. In the end, they will achieve three or four times the outcomes compared to their rivals in the market.
Due to the pandemic and the war between Ukraine and Russia, there has been a slowing down of economic growth the world over. Nevertheless, businesses are still capable of managing high employee turnover and outperforming their competitors in the market by allocating sufficient funds for their corporate training budgets.
If workers can be trained and developed during an economic slump, it will boost their morale and confidence, and enable them to face economic and social difficulties better. They are more likely to value and increase their contribution to the organisation as successful partners in the busi­ness operation.
Ultimately, engaged employees will add greater value to the whole process as a return on investment.
Employee retention improves along with engagement that's engendered through strategic learning and development programmes. Workers who are engaged with their tasks and duties, and take ownership of their jobs are more likely to stay with the organisation, speak positively about their employer and strive for better performance. In the end, this results in increased productivity, reduced employee turnover and decreased hiring costs.
According to research conducted by global recruiting firm Hays, most employees who belong to Gen Y take their professional growth seriously. Businesses that provide outstanding L&D opportunities are more likely to attract brilliant and motivated young individuals who would otherwise seek promising career opportunities in rival organisations in the industry.
Skills and competency gaps increase when employees are unable to perform their tasks due to a lack of proper training. This will lead to reduced productivity and revenue while making employees feel demotivated and unsupported. So investing in learning and development will help empower the workforce of an organisation.
In a rapidly changing business world, occupational expertise is critical to maintaining optimal performance and responding to change. Despite the fact that businesses are cutting budgets on L&D due to the global rece­ssion, research shows that a poorly trained workforce has a negative impact on organisational performance.
Due to the contraction of financial capital, the best possible solution is to increase the capacity of human capital as a way out of a prolonged economic crisis at a business level.