HUMAN CAPITAL
Compiled by Savithri Rodrigo
THE FUNNEL OF INNOVATION
Imal Fonseka delineates the links between human capital and MNCs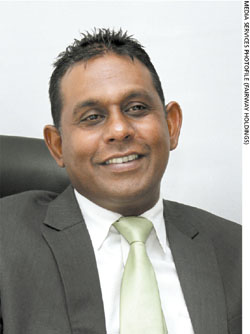 Q: How have multinational corporations (MNCs) transformed the domestic business landscape?
A: MNCs are perceived as entities that lay a strong foundation for their teams, exposing them to best practices and imbuing best-in-class processes that generally uplift industry. This spurred thinking to be challenged by peers across the region and the world, and built strong fundamentals in individuals.
While I worked in the milieu of MNCs, my perception was that local offices were country units that reported to regional offices while country categories reported to global category heads.
This enabled local resources to optimise exposure to global practices and thinking – and this is why many local multinational heads were groomed from within companies in the past, and Sri Lankan multinational professionals occupied regional and global positions.
Many leading multinational professionals from Sri Lanka are also known to have successfully steered local organisations.
Q: And has this scenario changed?
A: Indeed it has, due to the MNC presence in Sri Lanka being transformed. The status has undergone a fundamental change: Sri Lankan offices have been downgraded with many being reduced in actuality to regional office status within the territory of India.
This makes perfect sense for operational and cost efficiencies of those multinationals but is detrimental from a human capital perspective.
Q: Is this reduced level of exposure a cause for concern?
A: Yes it is; but it's only one element, albeit an important one. The concern lies on a more fundamental aspect of employee capability.
When working within an independent country operation, a person has the responsibility and authority to charter the strategic course for either the brand to which one is assigned or technical function one leads.
And when the role reports to a country category functional or business head, it becomes more executional than conceptual. The role loses greater strategic focus and is more about the effective rollout of a regional idea than conceptualisation of the grand idea itself.
Q: How does this impact the skills that are required in the present corporate context?
A: The skills that are now being honed revolve around execution rather than those harnessed through intellectual challenges. Either skill in isolation does not incubate an astute manager or leader as both skill sets are required in equal portions.
So my reservation is that multinationals now nurture people who may be operationally sound but poor on strategy. This limits these individuals' ability to assume regional roles, as well as their efficiency and efficacy in the local organisational context.
Q: Has this changed the employer's perception of potential employees?
A: Unlike in the past when a simple CV would have opened the doors of local corporates, the onus today is on the individual. There are many multinational employees whose personal equity depends heavily on company equity.
There are also those who have gained from exposure, albeit on a limited scale, and possess equity of their own. But it is important to differentiate between them.
Q: So have MNCs done a disservice to the local talent pool?
A: The era when local enterprises could depend on a steady supply of multinational-trained professionals to enter at senior level – and enhance the organisation's human capital capability – is in the past. The onus is now clearly on local business leadership to invest in the development of high-performing individuals.
Capability must be grown from within. Investing in providing global exposure to thought leaders who are brought in to instil international best practices is also important. Boards must insist on CEOs reporting on investment in people development. This may not excite analysts but is a definitive key ratio for shareholders with a long-term interest to know that their company will remain in good hands.
Q: Has the level of competition between local businesses and MNCs changed?
A: Under previous models, I think it was extremely difficult to compete with MNCs. The combination of global resources, local insight-driven business and brand strategy led to dominance in the categories in which they competed. The present model makes it much easier for local companies to compete and assert leadership.
Q: What are the current advantages for local companies?
A: The main advantage is that the innovation funnel is driven by requirements in large markets such as India. So if our companies pursue innovation that's driven by deep local insight, we can create spaces that MNCs cannot compete in efficiently.
To a lesser extent, route-to-market strategies will again be driven through regional concepts with limited appreciation of country-specific channel approaches. Supply chain synergies will take precedence over building supply chain competencies locally.
If local enterprises sustain their investments in supply chain and route-to-market infrastructure, the historic dominance of MNCs will be limited to the history books.
The interviewee is the Group CEO and a Director of Fairway Holdings