HUBPOINT – INTRODUCING INNOVATIVE CO-WORKING SPACES IN COLOMBO 01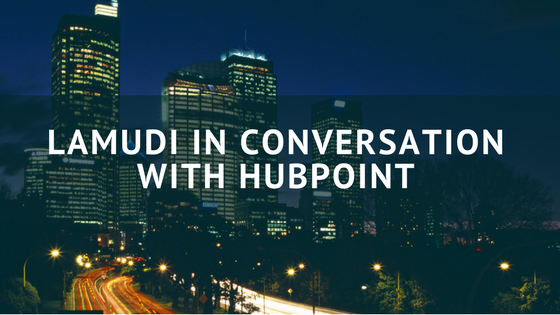 Sri Lanka achieved a GDP of USD 81.32 billion in 2017 and the highest FDI ever of USD 1.63 billion as a result of the improvements in the economy, infrastructure and growth in sectors such as tourism and FDI. This has led to an increase in demand towards office spaces generated by  the rapid increase of startups, the rise of the gig economy and entering of multinational companies.
Lamudi Sri Lanka was given the opportunity to interview the three co-founders of Hubpoint, which is a company that offers innovative office space solutions in Colombo 01. They currently provide flexible co working facilities for startups, small scale businesses and freelancers and plans to expand to other emerging commercial hotspots like Kandy and Galle.
View the full video interview here: https://www.youtube.com/watch?v=ZKjVn6KKH_k&t=2s
Can you tell us a little bit about your project? What are the unique features of this project? And, how does Hub Point stand out from the rest of the office spaces in Colombo?
Before we get into that question, I would like to tell you how the concept was formed.
Hubpoint was formed as a result of our own bad experiences when we were looking for office spaces back in London. We had to deal with unethical landlords and long term contracts. Due to this, we wanted to come back to Sri Lanka and provide flexible office solutions for businesses.
Entrepreneur ecosystem is currently gaining popularity to a large extent in Sri Lanka, and we want to facilitate this by eliminating the cumbersome process of renting office space within the commercial capital of Sri Lanka, Colombo.
Our number one feature is the location. We are located in Colombo 01 which is in close proximity to the world trade center. Our main clients are startup companies whose clients are mostly in WTC [World Trade Center]. So, having an office space in Colombo 01 saves time traveling back and forth for meetings.
In addition to that, we are the only company that provides a balcony with office spaces. We have a balcony with the view of the lotus tower, port city and a 1,000 square feet of balcony space where you can host meetings and conferences.
We have also adapted a green office concept in our design. We want to provide our clients a friendly and green environment amidst the hustle of Colombo 01.
Could you tell us more about the current projects that you are working on? How do you notice the trend for your target market in the past, current and future? What is the dominant demand factor for your development?
This is our first development and we are located in 101, Olcott Mawatha, Colombo 1. We wanted to locate in Colombo 01 as we wanted to be in close proximity to WTC. This attracted many financial companies and small scale multinational companies who wanted to be within Colombo.
Our interior is 1,100 square feet office that caters to 24 people. We have 16 individual and two group cubicles that facilitates around three to four people. We also have two new projects coming up in Colombo 03 and 04 which will begin operation in the coming few months.
How do you notice the trend for your target market?
Our target audience is mostly entrepreneurs, freelancers, startups and small scale expanding businesses. Earlier co-working spaces were centered on freelancers, but according to recent research, around 47 percent of people who are using co working spaces are small businesses. The demand towards co-working spaces are fueled by the mindset of the millennial. They are looking for low cost office spaces that also provides them with networking opportunities. We find that urban centric locations is key for startups.
What do you think about the current commercial property sector and the overall economy?
Economy in Sri Lanka is growing continuously. Inflation has been steady and we see an increase in FDI over the past few years. The port city will bring in around USD 20 billion worth of investments. As a result, we see an opportunity in the office space segment, especially Grade A spaces.
Business tourism is rising in Sri Lanka, but we see a lack in adequate conference facilities to host international events in the country and most of these events are held in other countries such as Malaysia, Singapore and India. A major developer has already begun developing a massive conference facility which caters to over 5,000 people. So this is also an opportunity for us.
Watch the full interview to learn more about the demand for Grade A spaces in Sri Lanka and commercial property trends and predictions for 2018, at: https://www.youtube.com/watch?v=ZKjVn6KKH_k&t=2s