HR PROFESSION
LEVERAGING ON ADVOCACY
Roshanara Tissaaratchy offers empathetic insights into employer branding
Compiled by Yamini Sequeira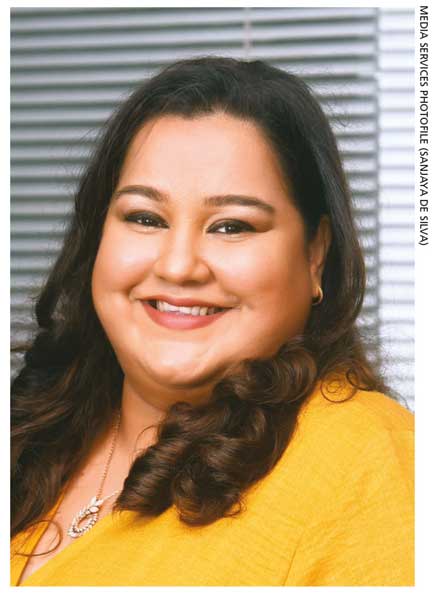 Q: How can employer branding strengthen corporate brands, in your view?
A: Building a corporate brand is about creating a strong identity that inspires a specific perception of the organisation. Committing to develop and deploy an effective employer branding strategy is an important step in building a robust and sustainable talent recruitment pipeline.
A sound employer branding strategy communicates purpose, and encourages trust and transparency, while engaging employees with a culture they value and respect.
Once employees believe, support and rally behind your values and purpose, they'll talk positively about the organisation with others in their professional and social networks. That's how you go from being 'just another corporate' to becoming a household name.
The power of advocacy by employees past, present and future is undeniable – they can be your staunchest supporters. They're the direct line of contact between the corporate world and external environment.
Your employees will provide honest, unbiased and unfiltered views of how you work, ways in which you care for your people and what you give back to the community.
Q: So how can a strong employer branding strategy contribute to business growth?
A: Positive employer branding helps attract and retain quality employees, who are crucial to the success and growth of any business. This applies to all organisations from young startups to more established enterprises.
Providing potential recruits a glimpse into your culture, values and purpose excites and encourages them to apply.
This helps you to avoid expending substantial expenditure on talent acquisition as building affinity to your brand and organisation has already been done through social media, as well as 'employee advocates' who are satisfied with your organisation.
Q: And what role does social media marketing play in employer branding?
A: Social media is where most of us including potential recruits go to access content. A business' social media pages offer the community a view of how the organisation operates.
However, social media needs to be properly leveraged to have an impact.
The magic happens when a business uses its social media platforms – such as LinkedIn, Instagram, Facebook, Twitter and TikTok – to share content that showcases its culture, behind-the-scenes workplace environment and so on. This affords potential candidates a chance to understand what it would be like to work in such an organisation over a long period.
Social media offers a great opportunity to share and amplify a business' authenticity and uniqueness while providing an effective platform to open lines of communication between employers, and present and future employees. Even a casual scroll can offer viewers a chance to learn about an enterprise.
Q: Can employee engagement support employer branding initiatives – and if so, how?
A: It is vital that an organisation's employee engagement and employer branding strategies are aligned, so that the perception created among audiences is honest and authentic.
Engagement is the emotional commitment that workers have to the organisation and its goals. This is often seen mostly in millennials and gen Z, since they genuinely care about the entity they work for, the work they do, and how that impacts the community as well as the world at large.
Organisations are renewing their commitment to employee engagement by focussing on aspects such as transparency, communication, trust, equity and empathy. These values and frameworks need to translate into employer branding strategies.
As a result, potential employees become aware of how the business functions through real exposure to its vision and brand.
Q: What will be the importance of empathy, trust and transparency in workplaces of the future? And how has people management evolved to support the employer branding process?
A: The role of people management has evolved with the advent of new models for employee engagement that focus on empathy, trust and transparency.
So the manager is no longer merely a boss or leader; he or she is now viewed as a mentor and coach. This shift is vital for building honest relationships with employees.
Empathy becomes the core attribute that all people managers should possess. This means scheduling or regularly checking in with teammates and colleagues, and having honest conversations so that employees feel involved with what's going on in the organisation. This helps them align themselves closer to the business' purpose.
Even during the on boarding process for new recruits, managers should spend time with them and share the culture, values and other aspects that are endemic to the organisation. They should set aside time to make  newcomers feel part of the tribe.
Offering mental health support, flexibility with timings and recognising their contribution to work, so they feel valued and appreciated, are other important aspects to bear in mind.
Finally, employer branding is a time-consuming and resource intensive task that requires strategic investments upfront – and the benefits to the company will accrue over many years.
The interviewee is the Team Lead –Marketing at Sysco LABS Sri Lanka