HOW HAS TECHNOLOGICAL CHANGE AFFECTED REAL ESTATE AROUND THE GLOBE?
The revolutionary changes in technology that has seen in the past 10 years, which first began in the IT industry is also taking over the property sector, largely thanks to big data and automation, helping to transform the global real estate industry into a more competitive and productive trade. As such, let's take a look at a few key areas where technology has helped to transform the worldwide real estate industry for the better.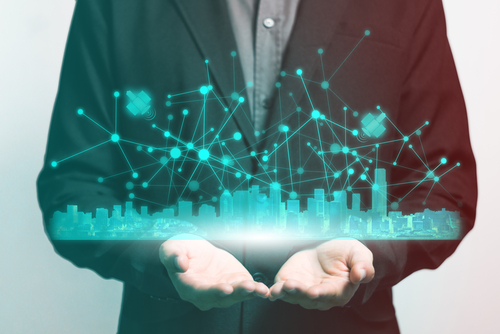 AI is rapidly revolutionising how we search for real estate
AI or artificial intelligence is the next frontier technology that is expected to revolutionise whole industries, including real estate. One of the key ways AI will be influencing real estate is by improving the search capability of real estate listing websites to offer exactly what individual customers are looking when they use the search tool. AI programs will recognise whether a customer wants to buy, sell or rent a property, and will provide the necessary search services accordingly, helping them to save both time and money while getting the best deal in the process.
Mobile apps are bringing properties closer to the end customers than ever before
Mobile applications that are specifically designed to connect buyers, sellers, landlords and real estate agents have transformed how interested parties connect with each other for a real estate transaction. Nearly all major real estate brokerage websites now have mobile apps, and these apps have made it easier than ever before to bring custom tailored properties to the end customers. Users can now get notifications about properties and listings that fit their search criteria and can even help with managing their budget in order to find the most suitable properties.
Smart Building Technologies are transforming the way buildings are managed and maintained
A research conducted by the Altus Group has shown that a significant number of real estate professionals expect that the Smart Building Technology will become one of the biggest industry disruptors in the global real estate industry. This is particularly true in the commercial real estate segment where the wide-scale adoption of the internet of things (IoT) will offer financial benefits by reducing utility spending and equipment costs in the long term.
Augmented Reality (AR) and Virtual Reality (VR) is making physical property visits a thing of the past
Artificial reality technologies such as Augmented Reality and Virtual Reality can give a potential viewer a sense of being in a virtual place that can feel authentic. This technology is now being utilised by leading real estate companies to offer potential buyers the ability to inspect a property, have a rough understanding of its dimensions and scale, while at the same time not having to leave their home for an inspection. This essentially allows real estate companies to serve a large number of customers including international clients, leading to more profitable real estate deals.
Administrative Automation makes life easier for real estate agents
The automation of Administrative activities in the real estate transaction process is leading to better work conditions for real estate agents. Streamlining the paperwork and the legal process for real estate transactions and property management, largely thanks to automation, is allowing industry professionals to focus less on routine daily tasks that can be vastly time-consuming and inefficient. However, some have predicted that this could lead to a future where robots and programs could completely replace the jobs of the real estate brokers.
Predictive Analytics is making the real estate transaction process simple and efficient
The wide-scale adoption of Predictive Analytics in real estate is helping to transform the industry similar to the changes that have seen in the e-commerce sector. Modern Predictive Analytics is a step up from the traditional analytics that has been used in real estate, and thanks to big data, is able to identify unique characteristics of buyers and sellers such as their lifestyle patterns, consumer behaviour or personal preferences. This essentially allows real estate platforms to offer a personalised service to each customer, helping them to find the right location, the best investment property or the optimal rental strategy, making the entire process simple and efficient in the long term.