HOW ARTIFICIAL INTELLIGENCE IS INFLUENCING REAL ESTATE WORLDWIDE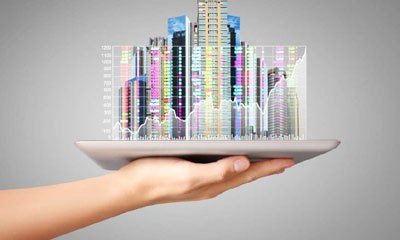 What if you could simplify every time-consuming task when it came to buying and selling properties?  Let's admit it, in real estate attending to paper work, going through pages and pages of agreements and dealing with legal aspects consumes a lot of your time. So what if you could simply entrust these time-consuming tasks to a robot instead?
Ever since John McCarthy first described the term Artificial Intelligence (AI) back in 1956, automation based technologies have been a true revolution for dozens of leading industries across the globe. The sudden explosion of these AI technologies has even surprised the leading experts in some of those respected industries, sparking a debate on whether it is a gift or a Trojan horse in disguise.
Real estate is one of those industries where automation is beginning to make its mark. While the technology itself is still in its infancy, it would be helpful to have an understanding of how AI could influence the direction of the global realty market in the future.
The Effects of Machine Learning
The biggest shakeup of how buyers, sellers and real estate agents interact with each other would occur because of advanced machine learning, which could outperform human intellect when it comes to understanding the needs of both consumers and sellers. The concept of Chabot has the greatest potential of altering the landscape of commercial real estate. Imagine having a system that reads and understands the information provided, and consequently effectively engages with your customers and potential leads.  Most companies use live chat facilities as a way of effectively carrying out their customer service operations such as responding to prospective clients visiting their website. Advanced AI bots have the potential to execute these tasks without human supervision, making the process vastly more efficient.
Intelligent Search Results
Discovering the right property is one of the most challenging aspects when it comes to navigating through real estate successfully. But with recommendation engines, you can now simplify this process of hunting for properties and receiving reliable information about each of them. Intelligent search makes the process of searching for property much more sophisticated. It narrows down searches as much as possible by recommending properties based on the current collected user's information or by suggesting popular properties that other users with similar interests have searched for.
Advanced Image Recognition
Has this ever happened to you? You noticed an apartment building in your ideal location, but didn't know its name and then had to waste a lot of your precious time to find it out. The new Google's advanced image recognition technologies called Lens might save you from such hassle. The latter tool offers highly complex imagery recognition, for example, it can take a picture of your long Wi-Fi password, understand it, and automatically log you in the network.
Similarly, in the future, real estate agents or developers should be able to take advantage of such technologies for marketing purposes. People passing by their advertised real estate developments would simply have to take a picture, and would effortlessly receive their name and links to pages with more information.
Mechanised Email Management/Lead management systems
Emails can be a major productivity killer for real estate agents who must utilize their time with potential clients. AI can effectively tackle the email clutter, giving real estate representatives more time to engage with customers. Particularly with real estate lead management systems, you can now increase your productivity by attending to the most important clients first. The automated sales assistant will analyses your current internet leads, understand which ones are the most productive ones and get back to you with the information it has learned identifying things like the best number to use and the best time to call.
With Lead management systems you can now:
Get a 360-degree lead view
An intuitive, easy-to-learn user interface
Sales and marketing automation capabilities
Intelligent matching
Compared to traditional sales scheduling, the use of artificial intelligence can improve the sales efficiency of anyone who's involved in real estate. The significance of intelligent matching is that it functions similar to real life realtors.  By studying how potential customers behave online, these sales platforms can make effective decisions for you. In addition to this, realtors are also able to generate a plethora of marketing options and campaign ideas for customers with AI powered marketing systems. Under Armour is one of the main companies that have done this with the use of IBM's Watson. It now helps them combine data from its Record app with third-party data and research on fitness, nutrition and provide relevant trainings, habits and advices to their target audience.
Conclusion
Conclusively, AI technologies have the potential to assist real estate players in various parts of the selling and purchasing processes. It helps make the real estate inquiries and the content (such as imagery) more relevant, assists in generating leads and prioritizing them, and much more. With these evident benefits, the future of real estate will mostly depend on the ways realtors, developers and agents will make use of these AI technologies.