HOT N SPICY KRICKET
Prima KottuMee announces the winners of 'Hot N Spicy Kricket' promotion
The winners of Prima KottuMee 'Hot N Spicy Kricket' promotion that offered loyal Prima KottuMee consumers a chance to win amazing prizes on a daily, weekly, and monthly basis were announced recently. The 8th edition of Hot N Spicy Kricket was launched on the 1st of October and continued till the 30th of November 2022.
This year's promotion was held concurrently with the T20 Cricket World Cup, thus adding a touch of the KottuMee spice to the excitement. Consumers were simply required to SMS the code that can be found inside each Prima KottuMee sachet pack to 2343 in order to stand a chance to win amazing prizes.
During the promotion period, three hundred winners walked away with a reload worth Rs. 500 each, eight winners received Rs. 50,000 each, while 16 lucky winners became the owners of brand-new smartphones.
A. Bhashini Varunika from Hambantota and Dilani Wimalawardana from Mawanella, loyal KottuMee customers received the Rs. 250,000 cash prize for the first phase of Hot N Spicy Kricket 2022.
The success of the 'Hot N Spicy Kricket' promotion is guaranteed due to the unwavering brand equity of Prima KottuMee that is proven increasingly popular among adults and young adults alike in every corner of the country.
It is always 'Fun Thamai' with Prima KottuMee!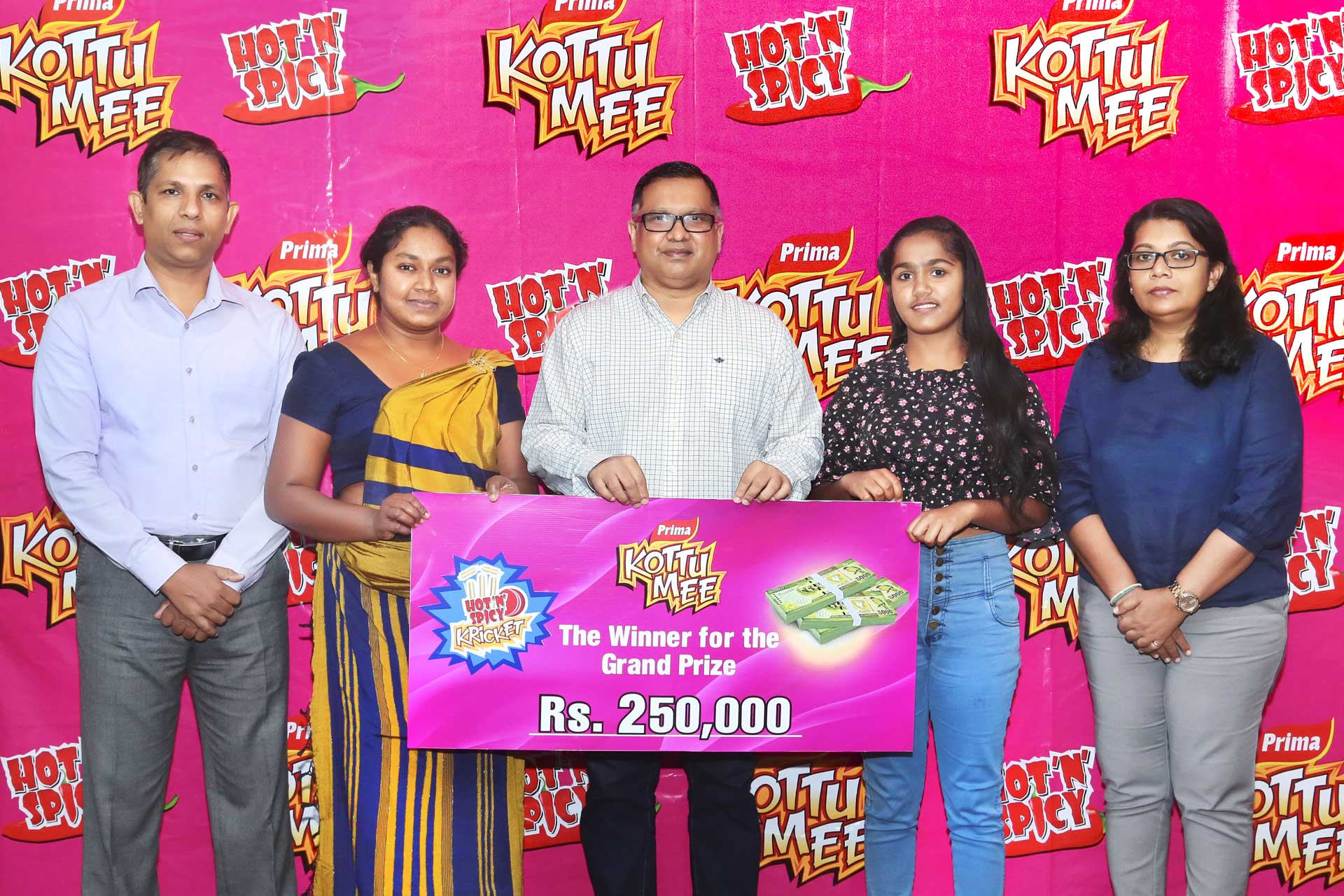 from left to right: Donovan Ondaatje Senior Business manager, Sajith Gunaratne Deputy General Manager, Himpa Gunawardana, Marketing Manager with the two 250,000 winners