HOSPITALITY SECTOR
Compiled by Lourdes Abeyeratne
THE PASSPORT TO REVIVAL
Ashan Ranasinghe calls for collaboration among hospitality stakeholders
Q: What is your assessment of the state of the hospitality sector at this time?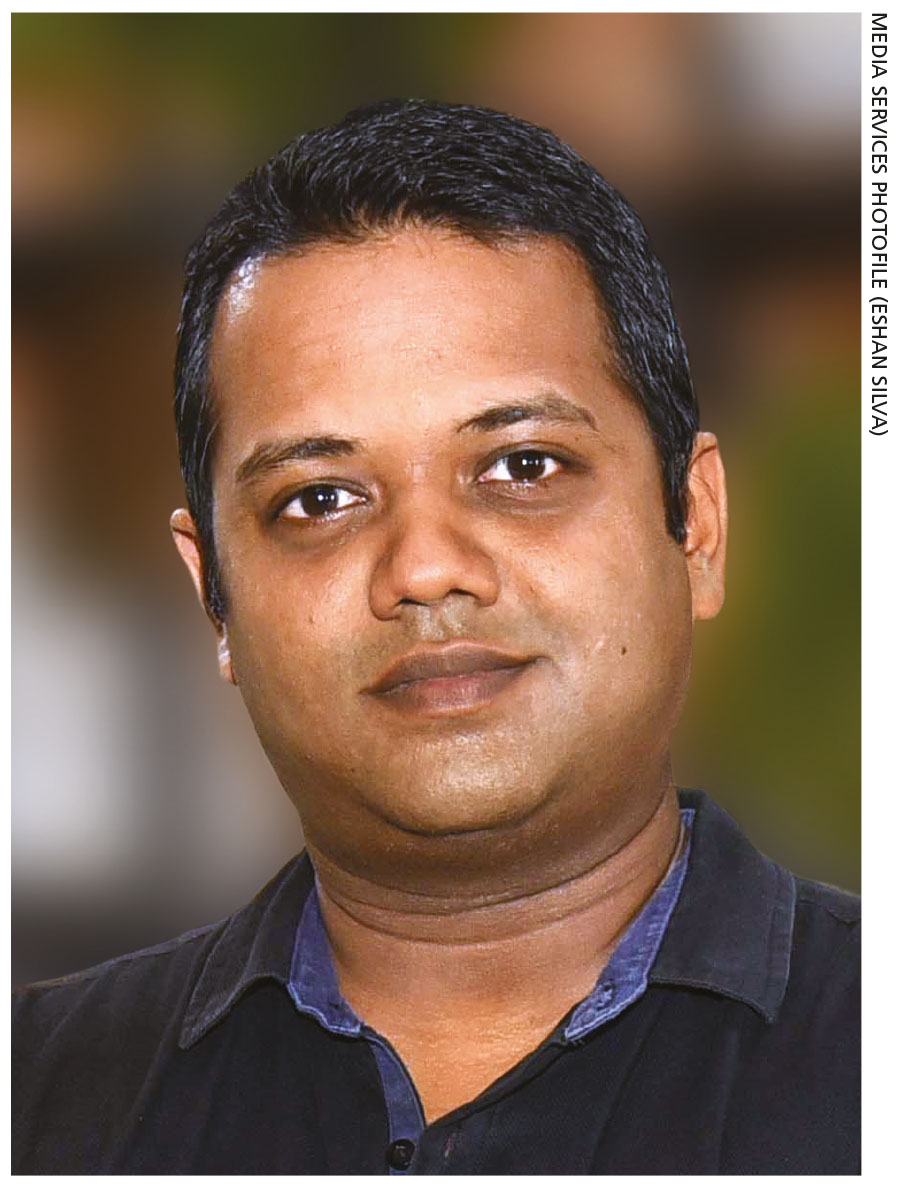 A: As with any country in the world these days, there is no denying that the hospitality sector is among those that have been hit the hardest. Recovery is certain to take time but I'm confident that the hospitality sector will rebound to return stronger than ever.
It's interesting to note that there is interest in the form of inquiries that have begun coming in. I believe this is the time for the sector to unite and work collectively to achieve one goal.
Focussing as a group to improve the market and sharing insights with invested partners would strengthen our efforts, and communicate a stronger message if everyone speaks the same language and conveys the same message.
Q: How do you view prospects for Sri Lanka's tourism industry compared to others in the region?
A: Personally, I'm quite hopeful. Sri Lanka is unique and its offering is fairly extensive – from beautiful beaches to the lush hill country, nature reserves to cultural experiences and most importantly, the resilience of the people.
Given the appropriate marketing strategy and exposure, I certainly feel that Sri Lanka as a whole can look forward to renewed interest as well as an improvement in the number of tourists looking to visit its shores.
However, marketing our country internally is as important I feel. By this, I'm referring to educating the nation on the importance of sustainable tourism and how to plan for the long term rather than seek short-term benefits.
Q: As Sri Lanka looks to refresh its profile in the post-COVID-19 era, which segments should be developed to boost the hospitality sector?
A: The post-coronavirus era will be a new phenomenon so a one size fits all approach will simply not work. To this end, I believe that we should plan and prepare ourselves on multiple fronts. Everyone will be experimenting to identify which strategies could work to build tourism and this is a positive development. This is likely to be a trial and error process that's backed by research, but we need to be agile and willing to shift strategies following the discovery of the ideal fit.
Targeting loyalty would be one area that could be focussed on as these tourists would already be aware of what Sri Lanka has to offer – and we would also be counting on empathy. For example, each of us would likely be loyal towards particular brands – even subconsciously. We visit restaurants and pubs that we're familiar and comfortable with, shop at supermarkets that we have patronised in the past, and use or buy goods or services produced by brands in which we have faith.
Likewise, tourism industry players can collaborate and consider reaching out to guests who have visited in the past, and build on this loyalty and empathy.
Q: In your opinion, what measures are needed to ensure that the hospitality workforce is prepared to tackle the challenges that they will face in the coming months?
A: Education and information are of paramount importance. The more we educate our staff members and workforce in general, the more likely we're to build confidence globally.
A concerted effort should be made to ensure that the workforce understands what is happening, the seriousness of the situation as well as the precautions that must be in place, and reasons for their need and consistency.
If the workforce is invested in sustainable business practices, this cascades to all areas of their work and personal lives. In turn, this could only serve as a positive reinforcement of the commitment we share for the safety and wellbeing of travellers and guests whom we look forward to welcoming.
Q: What are the changes you expect to see in consumer behaviour going forward?
A: Addressing this is more challenging as the consumption behaviours of people are different; they're driven by their personal opinions, understanding, needs and purchasing power.
Trends will need to be extensively analysed from searches, inquiries and interest generated globally.
Presently, everyone is watching to see what others are doing and where they're going, in addition to information being shared through official channels and assessing its credibility.
As there are new factors to be taken into consideration, consumer behaviour can change in subtle ways.
A factor that can affect this behaviour is ensuring consistency in the steps taken to guarantee the health and safety of visitors, and building their confidence in Sri Lanka as a whole – and once again, this relates to informing and educating all stakeholders.
The interviewee is the Sales, Marketing and Events Manager at Teardrop Hotels