HNB
HNB partners with Prime Group to offer special housing loans for 60 days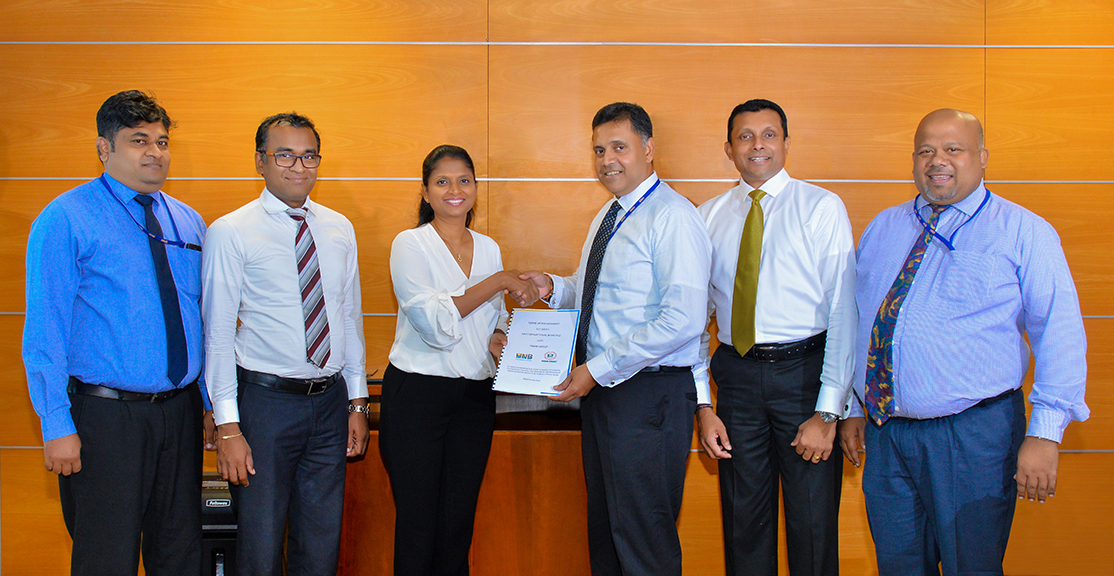 Sri Lanka's leading private sector bank HNB PLC, announced an exclusive partnership with local real estate developers Prime Group, to offer prospective homeowners special interest rates and attractive benefits for Prime Group properties.
The partnership will provide customers with a special promotion on the extensive portfolio of lands, houses and apartments on offer by Prime Group for 60 days. HNB Deputy General Manager – Retail and SME Banking, Sanjay Wijemanne, HNB Head of Personal Financial Services, Kanchana Karunagama, Prime Group Co-Chairperson, Sandamini Perera and Prime Group Director Nalinda Heenatigala were present at the occasion.
As one of the largest private sector banks in the country, HNB has always worked towards offering customers the best possible deals to achieve their dreams. As such, we believe the partnership with Prime group has offered us the opportunity to provide our loyal customer base with the ability to own their dream home," HNB Deputy General Manager- Retail and SME Banking, Sanjay Wijemanne said.
HNB will offer the most flexible and competitive loans in the market to suit the requirements of any prospective homeowner, for land, property and apartments provided by Prime Group. Dedicated agents will assist customers with comprehensive support for legal and documentation requirements, in addition to offering doorstep mortgage advisory services.
The bank will offer special interest rates during the promotional period spanning September to October, which will also be backed by HNB's state-of-the-art back- end processes to ensure a remarkable 3-day loan approval period; ideal for customers relying on a speedy response to their loan applications.