HEALTHCARE SECTOR
PANDEMIC RESPONSE
HEALTH ON THE FRONT LINE
Ajith Tudawe discusses the state of our healthcare system amid the pandemic
Compiled by Yamini Sequeira
Sri Lanka's healthcare sector is well positioned compared to many other developing countries as people have access to free healthcare and the public sector is equipped to meet challenges since investments have been made over the years.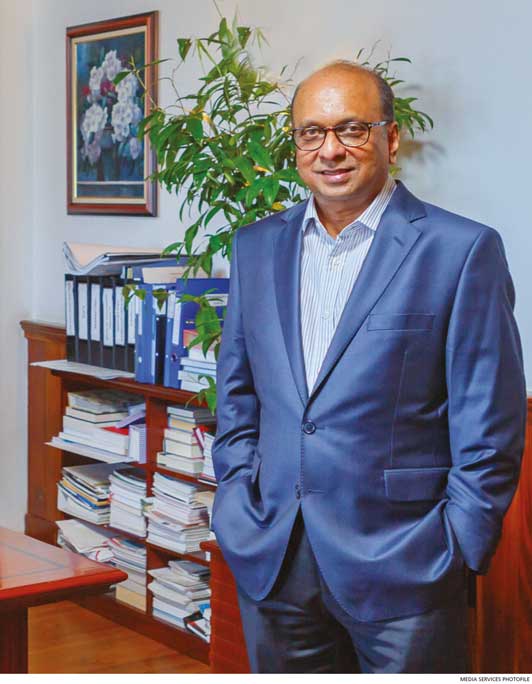 Ajith Tudawe states: "As for the pandemic, a joint effort by the public and private sectors is required to face such a crisis. Joint Commission International (JCI) accreditation has helped hospitals such as ours to maintain a high quality of patient care and safety standards to better face the pandemic. Government regulations and guidelines introduced to control the spread have helped private hospitals join the fight against COVID-19."
CRISIS RESPONSE He acknowledges that the healthcare system has to work hard on case detection, identification, isolation and treatment, which require investments in diagnostics such as reverse transcription PCR (RT-PCR). New technology and supplies are also needed to sustain this effort.
Personal protection equipment (PPE) also needs to be made available to healthcare workers and intensive care services, and facilities have to be strengthened for complications that could ensue.
Some of the challenges that confront the sector include isolation and treatment having to be carried out in dedicated hospitals. And the conversion of these hospitals was resource intensive, while disease surveillance and information systems have had to be enhanced.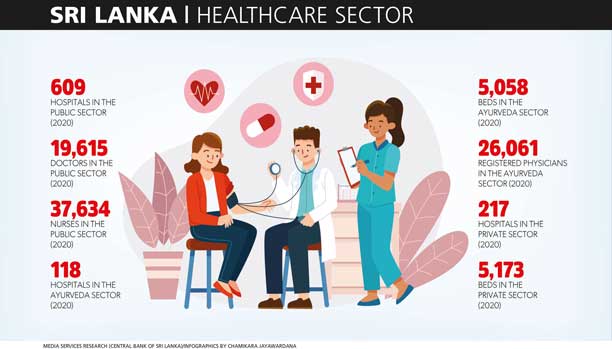 The government has had to amend quarantine regulations and pass on more authority to public healthcare staff – i.e. in case detection, isolation and quarantine decisions – while laboratory services have been strengthened in the public and private sectors.
In addition, hospitals have had to be reorganised to designate special areas to handle people suspected of being COVID-19 positive; dedicated hospitals or wards have been developed, and emergency and critical care units expanded and strengthened with infection control protocols, equipment and manpower to cater to the demand; and healthcare personnel have been allocated to support these efforts.

Speaking on the country's COVID-19 response, he says: "There was a massive campaign by the healthcare sector and government together with the media to create awareness about the disease among the public, and encourage lifestyle changes that prevent its spread."
"Case detection and follow-up went beyond healthcare staff and required obtaining the armed forces' support to strengthen efforts," he elaborates, observing: "With the islandwide lockdown, disease control was made easy; but due to that and the global COVID-19 response, the economy has suffered. Businesses underwent hardships as a result and that necessitated the controlled deployment of staff – especially non-clinical workers."
THINKING BEYOND Looking towards the future, he remarks: "We need to rethink how we work and make healthcare services available at home through the introduction of new methods of service delivery. This can be enhanced by adopting digital platforms and encouraging the continued practice of preventative measures such as physical distancing, handwashing, mask wearing and good respiratory hygiene."
With regard to the impact on the private healthcare sector, he notes: "The private sector was severely affected by the negative impact on revenue and profitability since January as a result of the public fearing the worst. There was a dramatic drop in admissions and outpatient clients after the first lockdown."
Routine surgeries were postponed indefinitely. Following the lockdown, it took several months to achieve 50 percent of the usual number of inpatient admissions a day. The second lockdown reversed these gains again. Presently, occupancy and demand for outpatient care are still at low levels – around 60 percent of the norm, he reveals.
He adds: "The reduced exposure of children due to schools being closed resulted in a substantial drop in paediatric admissions around the country. Outpatient department (OPD) numbers have also been low, which may be a result of improved personal hygiene. Due to the economic downturn and depreciation of the rupee, consumer prices also have increased."
As for the role of private healthcare institutions in the COVID-19 pandemic response, he asserts: "This crisis requires a coordinated national effort, which needs to be led by the public sector as it is best geared to respond to public health emergencies. The private sector can support these efforts, making sure to adhere to government regulations and policies, and provide the facilities and resources needed."

"An integrated approach is of utmost importance for a safe and effective pandemic response," he stresses, noting also that "the private sector has been at the forefront of the PCR testing campaign from the early stages of the pandemic to help meet the necessary COVID-19 testing quota for the nation."
FUELLING HOPE He opines: "The situation will ease significantly once the immunisation campaign is complete. However, recovery will also depend on the global situation as new resistant strains can enter the country, requiring a coordinated effort across continents."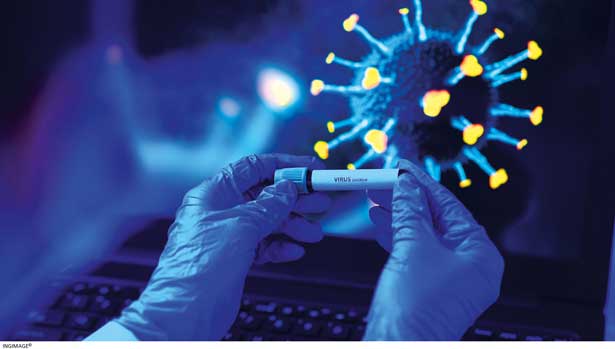 "Vaccines have to be developed for new variants. Once herd immunity is achieved, the situation can be brought under control," he explains, asserting that "in the meantime, we need to continue exercising precautions such as physical distancing, handwashing and mask wearing, to flatten the curve and preserve healthcare capacity."
The medical fraternity has been under immense pressure both physically and psychologically. Front line staff have been exposed to increased risks of infection. The third wave has put more pressure on the healthcare sector to provide ICU care due to a higher number of symptomatic patients requiring oxygen ventilators.
Local doctors have had to adapt to the COVID-19 situation by wearing PPE when examining patients. Treating and examining patients has had to be executed under health guidelines outlined by the government healthcare authorities.
Commenting on lessons learnt from the pandemic that the sector should put into action, Ajith Tudawe lists the following: "Environmental changes and disasters that people create will in turn have an effect on them. Therefore, it's important to be mindful and create sustainable development for future generations. Practices such as working from home (WFH) make it possible for organisations to continue functioning without disruption. Finally, patient management, and staff and clinician protection, are of utmost importance."
The interviewee is the Chairman of Ceylon Hospitals (the Durdans Healthcare Group)